100+ Easter Crafts
You'll find over 100 Easter craft ideas all in one place when you explore this collection.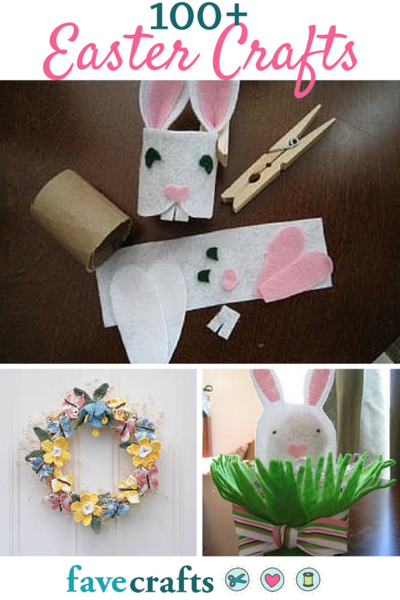 Spring has sprung and Easter is almost here. With rainy days keeping you inside while you wait for the sun, the spring is the perfect time to start making Easter crafts for your Easter celebrations. This extensive list of Easter craft ideas is designed especially to help crafters find the DIY crafts they want to make. Separated below by types of crafts, you can easily locate the DIY home décor, free sewing patterns, or Easter bunny crafts that you have been looking for lately. There is no need to spend time searching around the internet when anything and everything you want to make is right here!

Below you will find Easter crafting opportunities for every style and type of crafting. Whether you are looking for spring beaded bracelet patterns or sewing project ideas, these DIY Easter ideas are all unique and simple. Take stock of what you have in your crafting room already and find some DIY crafts below that will work with what you've got.

Bonus! Learn how to dye Easter eggs with this helpful video tutorial.
Table of Contents
What is your favorite Easter icon?
Your Recently Viewed Projects