Shibori vs. Tie-Dye
Shibori dyeing and tie-dyeing may be two popular methods of resist dyeing, but did you know just how different they are?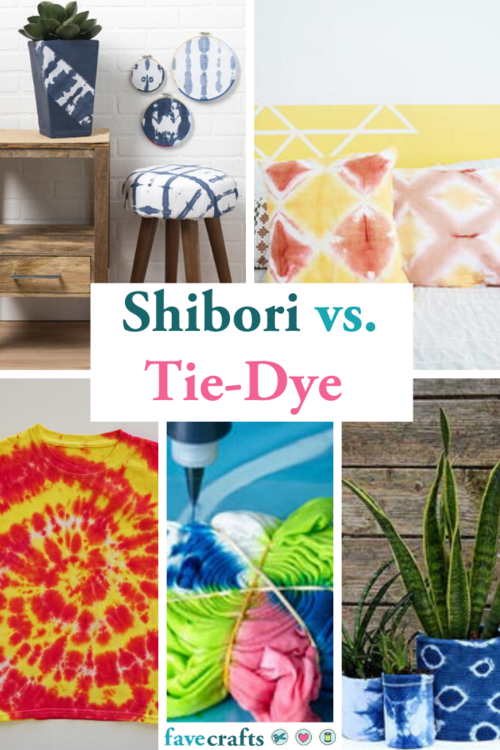 Resist dyeing is a method of dyeing fabrics with patterns using different strategies to prevent (or resist) the dye reaching and pigmenting every part of the cloth. Traditional methods of resist dyeing can be found across Asian and African history for millenia. 

Shibori dyeing and tie-dyeing are both popular methods of creating dyed patterns on material, but they are not quite the same thing. They have different techniques and (more importantly) very different histories. Keep reading to learn more about shibori vs. tie-dye!
What is The Difference Between Shibori and Tie-Dye?
The oldest remaining evidence of shibori suggests that the dyeing technique originated in China in the 8th century, before growing popular in Japan. During Japan's Edo Period (17th - 19th centuries), members of lower social classes were forbidden from wearing certain textiles, and shibori dyeing became extremely common.

Traditionally, shibori dye methods call for indigo dye to create the deep blue color shibori fabrics are known for. In recent years, as shibori techniques have grown popular among Western crafters, new strategies have emerged to mimic the classic shibori look, with or without the deep blue color. Techniques and patterns tend to be more important than color in shibori dyeing, so lots of contemporary shibori work doesn't require indigo dye!

Western tie-dye has not been around for as long as shibori and most other forms of resist dyeing. Tie-dyeing as we know it is an American resist dyeing technique known for using many vibrant colors in one project. This method was popularized in 1960s America by counter-culture musicians, artists, and youth who appreciated the psychedelic properties of the vibrant colors and patterns.

By the 1970s, tie-dyeing had become a widespread, inexpensive method of customizing bland clothing. Today, tie-dyeing is known mostly as a popular summer camp activity and a cheap, easy, and fun crafting project for all ages.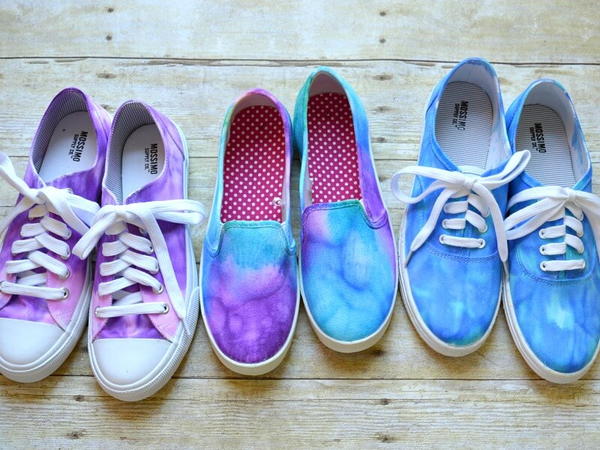 Shibori Techniques
There are several popular strategies of shibori dyeing, which are usually categorized into the 6 shibori techniques:
Itajime Shibori (The Shape-Resist Technique): Itajime shibori is characterized by folding and clamping fabric around wooden blocks when dyeing, creating a cool geometric pattern! This is a very popular classical shibori technique, and many typical shibori fabrics use this technique.
Kanoko Shibori (The Bound-Resist Technique): Kanoko shibori is an extremely popular method of shibori. It's very similar to conventional tie-dyeing methods, using string (or rubber bands) to shape the fabric into fun and unique patterns.
Arashi Shibori (The Pole-Wrapping Technique): When dyeing with the arashi shibori technique, fabric is wrapped around a pipe, PVC or something similar, then bound with thick yarn or twine. This technique creates a super cool diagonal or wavy lined pattern. (Fun Fact! "Arashi" means "storm" in Japanese. This technique is named after the pattern's resemblance to rain on stormy seas!)
Kumo Shibori (The Pleat-and-Bind Technique or The Spider Web Technique): Kumo shibori, like the kanoko method, has been adopted by many tie-dye artists. The kumo shibori technique is characterized by pleating, twisting, and securing with string or rubber bands, creating a pattern that looks like a spider web!
Miura Shibori (The Looped-Binding Technique): Miura shibori uses a hooked needle to pull sections of fabric, then wrapping those sections in string to bind them. These loops are typically, but not always, formed in rows.
Nui Shibori (The Stitch-Resist Technique): The appearance and pattern of nui shibori is similar to the kanoko method, but nui shibori uses basting stitches, rather than string or rubber bands, to create the pattern.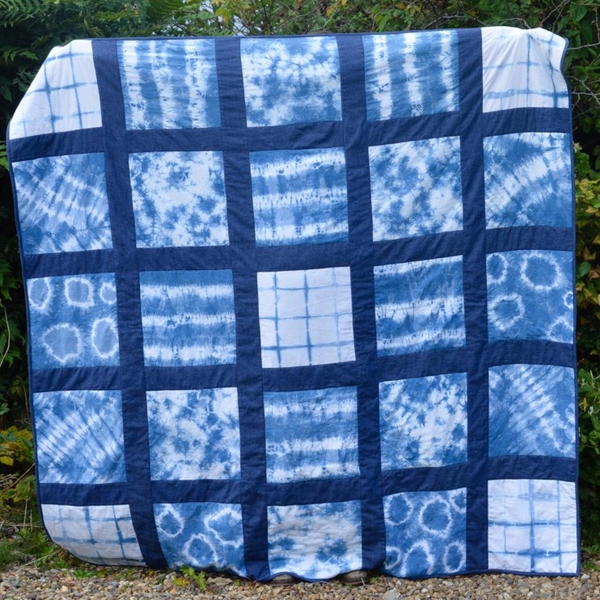 Tie-Dye Techniques
Because tie-dyeing is such a relatively young art form, there are less rules about what exactly qualifies as a tie-dye technique. The super cool thing about tie-dyeing is that new techniques are invented all the time! We have an incredible collection of 100+ Tie Dye Patterns and Techniques you should definitely check out, but we'll start you off with the basics.
Spiral/Swirl: The spiral is one of the most iconic tie-dye techniques, and it's super easy to do! You simply twist your material and secure it with strategically placed rubber bands before adding the dye.
Bullseye: Giving your tie-dye project a bullseye look is all about shaping your material in a tube shape and securing each section of the "target" properly.
Ombre: The ombre tie-dye technique is a super cool way to give your project a unique look! This technique often uses a spray bottle to create a beautiful gradient look.
Your Recently Viewed Projects
Join our community of 5 million crafters!
Get free craft projects, exclusive partner offers, and more.
Thank You for Signing Up!
There was an issue signing you up. Please check your email address, and try again.