Bullseye Tie Dye Technique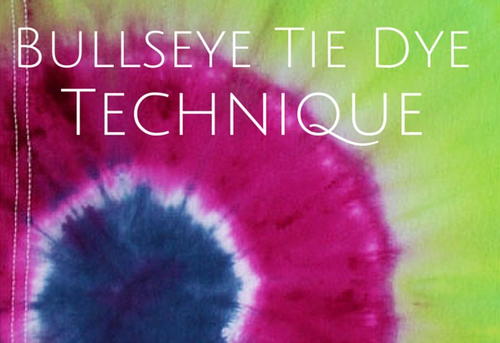 Follow the instructions below to do the classic tie-dye technique of bullseye from I Love to Create. Create circles of tie-dye color on shirts and other fabrics with the bullseye tie-dye technique.

Before beginning this project, read the instructions for the Tulip One-Step Fashion Dye or Tulip Permanent Fabric Dye.  Refer back to them for standard steps.

If you love what you're reading, let us know by subscribing to our newsletter: Quick and Crafty.
Gather fabric
Prewash fabric to remove sizing. Do not use fabric softener or dryer sheets.

Cover work surface with a plastic tablecloth. Lay fabric flat on work surface.

Decide where you want the center of sunburst to be. Pinch fabric and pull up in tube shape.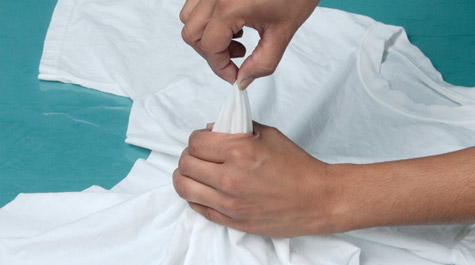 Bind with rubber bands
Place rubber band about 1" from the top, continue banding every 2-3" along length of fabric.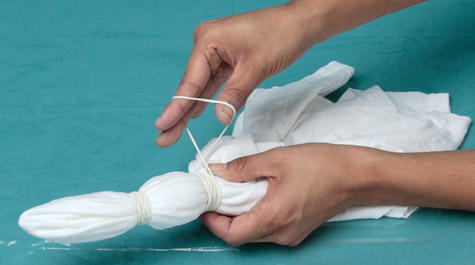 Apply dye
Apply dye colors between banded sections.Cover fabric with plastic. Let set 4 to 6 hours.

Remove rubber bands. Fill washer to large load setting with hottest water suitable for fabric and a small amount of non-bleach laundry detergent. Wash and dry separately.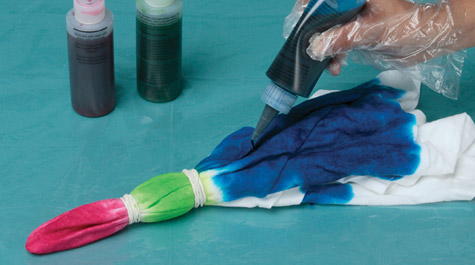 Free Craft Video: Cleaning Up Tie Dye Method
Now that you've learn how to do the bullseye tie dye technique, learn how you can use up your leftover dye with this mindblowing Cleaning Up Tie Dye Method video tutorial. 
Your Recently Viewed Projects