27 Hygge Crafts
DIY hygge decor and cozy hygge patterns will be your newest obsession. It's ours.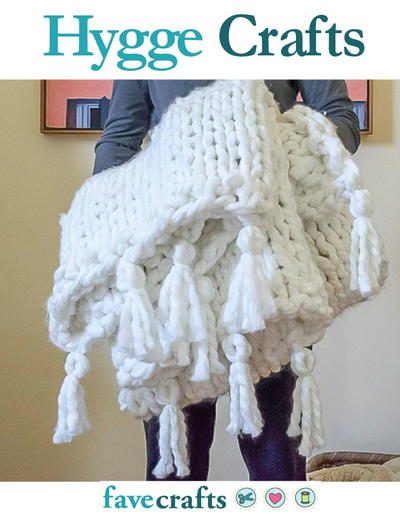 What is hygge? Where to begin!

It is a lifestyle, a hug, a cup of tea while snuggling under your favorite afghan.

Hygge (pronounced hue-gah) is the Danish lifestyle of cozy contentedness while enjoying the simple things in life. This may include a cup of hot cocoa on a snowy day, those favorite homemade slippers on your feet, a thick and cozy shawl wrapped tight around the shoulders. It includes candles, fireplaces, window seats, pillows. It is comfort and familiarity. It is togetherness with loved ones. Despite their famously terrible winters, Denmark is considered one of the happiest countries due to this lifestyle.

We can all learn how to hygge a bit more in our own day-to-day lives. Create your very own hygge home. During the cooler months, warm up with hygge crafts.
Table of Contents
How will you incorporate more hygge into your life?
Your Recently Viewed Projects