12 Coolest Resin Crafts + Resin Casting for Beginners
Resin crafting is easier than you think! Here are the coolest resin projects to get you started.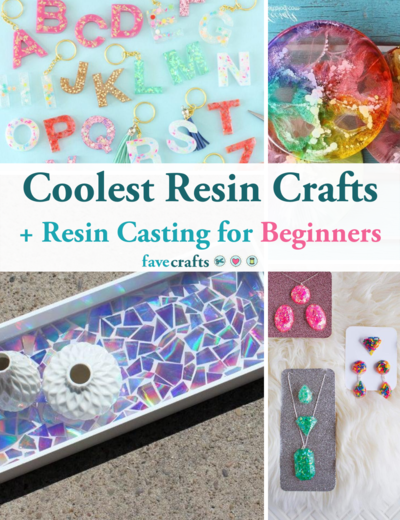 These days, it's impossible to scroll through Instagram, Twitter, Facebook, and Pinterest without seeing tons of amazing epoxy resin crafts, but many crafters are still hesitant to try it out themselves. Resin anxieties are a real thing, but you can overcome them with a little advice and some simple tutorials!

Resin crafting is the perfect skill, really. It's great for those days when you have a bit too much time on your hands, or when you're looking for a fun and unique craft to make with friends or family members! Once you've gotten the hang of it, you'll be so excited to show off your creations and help everyone you know get over their own resin anxieties.

You can create some of the coolest jewelry, the sweetest gifts, and the most beautiful pieces of decor for your home once you learn to use resin. Start with these incredible (and easy!) resin projects!
Table of Contents
Which resin craft will you try first?
Your Recently Viewed Projects