70+ Ways to Reuse Materials for Crafting
Sticking to the three Rs (reducing, reusing, and recycling) has never been easier!
Do you know the three words starting with R that will make the biggest environmental impact? They are reduce, reuse, and recycle, in that order of importance. Though we cannot directly reduce waste in how products are produced, we can make re-using a more cherished part of our lives and thus reduce the amount of trash we produce.

Before environmental concerns became the reason for these tenants, our grandparents and great-grandparents reused and repurposed everything from clothing to food packaging to stretch every dollar. In our present economy, such frugal practices are once again becoming standard.

Crafting is the perfect way to reuse instead of tossing materials, especially un-recyclable plastics and other trash. In addition, you can enjoy your favorite hobbies and entertain family and friends, while saving money on crafting materials. Here are our favorite ideas for craft projects that reuse:
Paper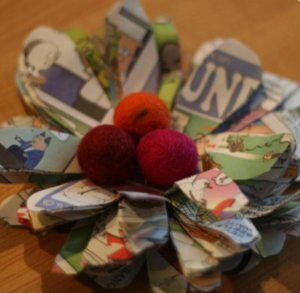 In this section, you'll learn how to craft with junk mail, newspapers, greeting cards, magazines, toilet paper roll tubes, old calenders, and more!  No matter what kind of paper you have on hand, there's bound to be some way to upcycle it into something amazing.

One of our favorite ways to reuse paper when crafting is with brown paper bag crafts! They're a simple way to eliminate that extra piece of trash from classic brown lunch bags.
Metal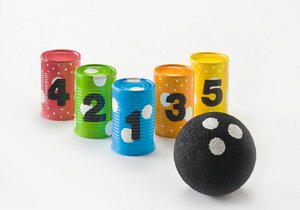 No matter what kind of metal supply you have on hand, there's a way you can turn it into something beautiful. From aluminum cans to cookie tins, these metal crafts are sure to inspire you to look at that old soup can in a whole new light.

Recycled and reused crafts can sometimes get a bad reputation for being flimsy and not very high-quality. That's nonsense! Especially when crafting with reused metal.
Plastic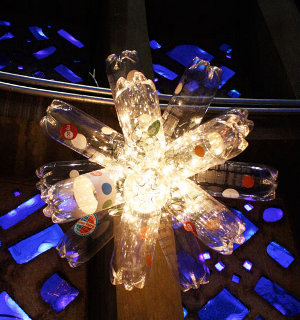 We all know how bad plastic is for the environment... so the next time you find yourself with an abundance of plastic containers, gather them up for craft time! In this section, you'll learn how to craft with plastic bottles, old CD jewel cases, plastic cups, and other plastic containers.

Get those creative juices flowing with these projects. One of the biggest sources of waste is single use plastics! These crafts help you cut back.
Glass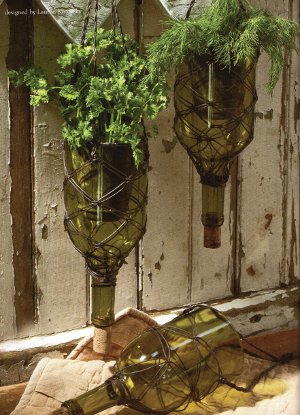 Did you know you can turn glass bottles into lovely home decor pieces?  From vases to stunning home accents, these glass bottles and wine bottles are great for decorating any room in your home.

The possibilities are really endless with reused glass. There are some safety concerns to worry about with reusing glass, though, so these projects are not always the best to try with kids.
Clothing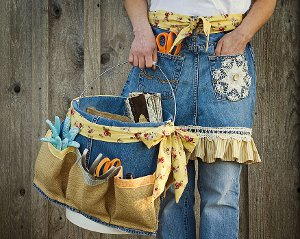 Upcycle old sweaters, belts, jeans, and more with these clothing crafts.  You can turn old clothes into new clothes or use older clothes to make other accessories for you and your home.  Work your way through your closet with these great clothing crafting ideas.

If you have kids, you know how quickly the can outgrow their clothes! Don't let them go to waste -- try these projects instead.
Miscellaneous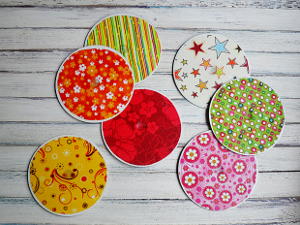 Finally, here's the best of the rest!  If you have leftover CD's, records, tooth brushes, light fixtures, or other odds and ends, check out this section for crafty ideas on how to reuse those old things around your home.
If you want to upcycle materials and make great projects with your kids, check out our 
Your Recently Viewed Projects
Join our community of 5 million crafters!
Get free craft projects, exclusive partner offers, and more.
Thank You for Signing Up!
There was an issue signing you up. Please check your email address, and try again.