61 Yarn Crafts without Knitting or Crochet
These easy yarn crafts are perfect for adults and kids alike!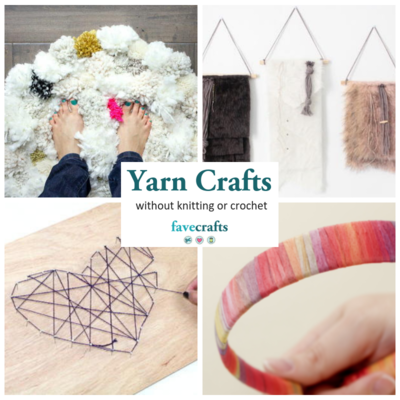 If you're wondering what to make with yarn but you aren't big into knitting or crochet, you've come to the right place! Discover the best yarn crafts without knitting or crochet. 

Perhaps you ARE an avid knitter or crocheter, but you can't find the right scrap yarn projects to use up that last bit of a skein. These easy yarn crafts are perfect for leftovers!

Our collection is broken into crafts for adults and for kids. Discover top tips from our bloggers on crafting with yarn, and learn about the different types of yarn, too!

Don't forget to sign up for the FaveCrafts newsletter, Quick and Crafty, for daily crafts and tips delivered straight to your inbox.

Sign up for FaveCrafts
Bonus: are you a visual learner? One of the easiest yarn crafts for beginners would be making a pom pom! Learn how to make the Fuzzy DIY Pom Pom in the video tutorial here.
Table of Contents
Yarn Crafts for Adults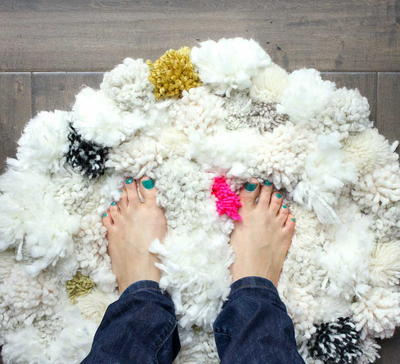 Get ready to make your favorite new home decor, kitchen project, laundry craft, or something else! The yarn crafts for adults listed below will make your home a happier place. Did you know you could make dryer balls from your leftover yarn? How about dolling up some DIY kitchen utensils? The yarn craft ideas listed below are truly fantastic.

Photo Credit: Jess Coppom from makeanddocrew.com
Scrap projects are the best! Use up your old yarn for various crafts and small knitting or crochet projects with our collection of53 Scrap Yarn Projects
Easy Yarn Crafts for Kids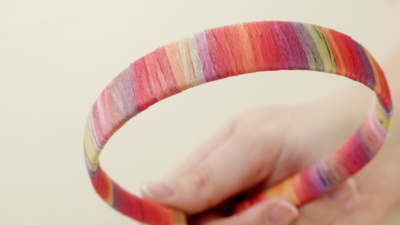 Knitting and crochet can be challenging for kids depending on the age of the child and the intricacy of the pattern. But kids can still work with yarn! These easy yarn crafts for kids are perfect for a range of ages, and they are so much fun. Kids can make a wearable project like the Raffia DIY Headband, fun trinkets, and more. These yarn craft projects are so much fun and kids will love to make them!
String Art Projects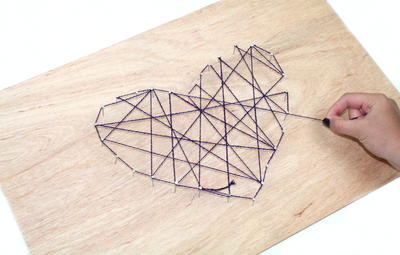 String art is one of the things to do with yarn and fingers that we thought warranted its own section. Most of the projects below are string art for beginners, but you'll find a few more challenging projects within this section as well. If you've wanted to give string art patterns a shot for a while now but haven't taken the plunge, now is the time!

Photo Credit: Tanner Bell and Courtney Chambers from alittlecraftinyourday.com
Best tips for string art:

-Outline your design in pencil, cut a stencil out by printing out a design or using a die cutting machine. 
-Be sure to wrap your string around each nail multiple times. 

Best string:

-Embroidery thread hands down. It's a perfect size and the multiple threads make it look fuller. 

Tanner Bell, alittlecraftinyourday.com
Types of Yarn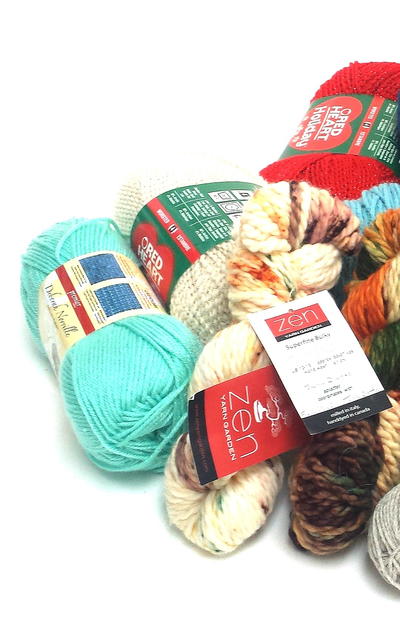 There are many different types of yarn you can craft with! Here is a short overview of those yarn qualities you will be interacting with most often:

Fiber: Acrylic is the most common type of yarn. It is inexpensive and great for beginner crafters! Other popular fibers are plant fibers like cotton and animal fibers like wool and silk.

Weight: Yarn weights range from very fine lace to thick, bulky yarns. Worsted is the most popular yarn weight. Learn about the different weights, how to pair them with the correct needle or hook size, and more with this handy yarn weight chart from our friends at the Craft Yarn Council.

Colors: The beauty of the yarn aisle in craft stores is unparalleled. From solid neutral colors to vivid variegated yarns and more, there are a slew of colors to choose from. Choosing colors is the part that's the most fun!

Learn more about different yarns in our article, Types of Yarn for Knitting or Crochet.
"I think we shouldn't be afraid to mix different weights and fiber types when working with yarn because doing so can create the most unexpected and lovely results. For example, my pom pom rug was made entirely out of yarn from my stash and I really enjoy how all the different yarns add a bit of variety and texture even though the color palette is quite basic." -Jess Coppom, makeanddocrew.com
Are all yarns safe?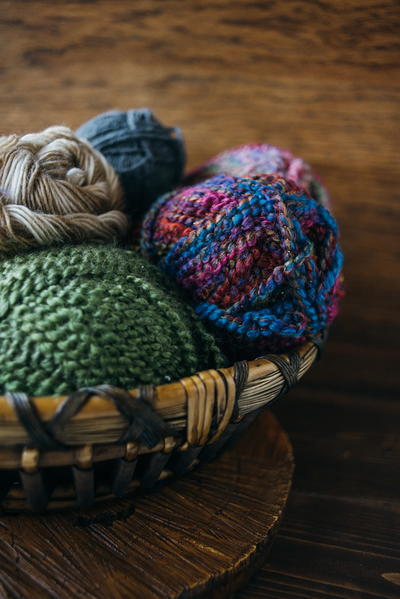 This is an important question to address! The short answer is that the vast majority of yarns are safe for kids and adults alike, but there are a few issues to keep in mind.

Wool Sensitivites: Did you know that wool allergies are actually allergies to lanolin, or the oil in a sheep's fleece? (You can learn more about wool allergies at loveknitting.com.) While true wool allergies are rare, many people are sensitive to wool. If you or your child has a wool allergy, making a yarn craft with wool could become uncomfortable. It may be safer to stick with cotton yarn, a wool blend, or acrylic yarn instead.

Acrylic Yarn: By and large, acrylic is the most popular yarn for crafting, and it is mostly safe, but what you want to be aware of is its flammable nature. Acrylic yarn is essentially woven synthetic plastic fibers, meaning it is flammable. It will melt under an iron, in the presence of fire, and more. Even when washing projects made with acrylic yarn, you want to be sure to dry them on a low heat setting. If you make a wall hanging out of acrylic yarn, it would be safest not to hang this over the fireplace.
How to Knit for Beginners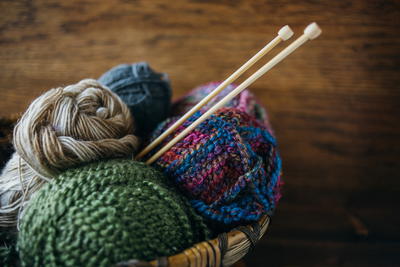 I know, I know. This is an article about yarn crafts without knitting or crochet. It's possible that you're here not because you don't want to knit but because you don't know how to. We have a plethora of knitting resources here on FaveCrafts and over at our sister site, AllFreeKnitting. Learn all of the basics, from casting on to the knit stitch, purling, and binding off. 
How to Crochet for Beginners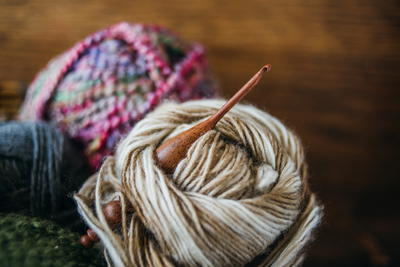 If you love yarn and want to take your skills to the next level, learn how to crochet! Below you'll find a collection of great beginner crochet videos as well as our top crochet collections for great beginner crochet project ideas.
Even though you're here to make projects with yarn without crochet, you might want to take up one of these skills sometime! Learn how to crochet with the helpful video tutorials in our collection,11 Crochet Stitch Videos
Your Recently Viewed Projects
Join our community of 5 million crafters!
Get free craft projects, exclusive partner offers, and more.
Thank You for Signing Up!
There was an issue signing you up. Please check your email address, and try again.