33 Recycled Handmade Paper Crafts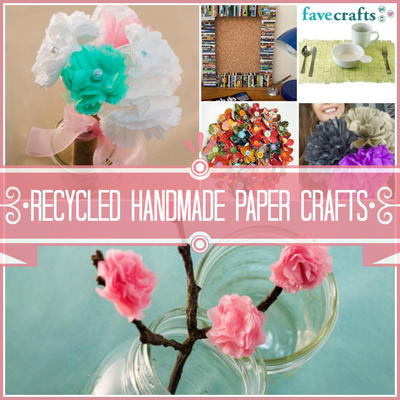 This collection of 33 Recycled Handmade Paper Crafts makes it easy to recycle your tall paper grocery bags, leftover tissue paper, and coffee filters. These projects are great inspiration for making all sorts of cool handmade paper crafts. When everyone is trying to reduce, reuse, and recycle, these green recycling crafts are a simple and fun way to do this. Besides, instead of taking all your old magazines to a recyclery center, you can make little gifts for your friends. So, don't throw out that stack of papers. Instead, take a peek at these projects for some great ideas on making some beautiful projects.

Bonus: are you a visual learner? Learn how to make these gorgeous Cherry Blossom Tissue Paper Flowers.
Table of Contents
Your Recently Viewed Projects