Best Yarn for Blankets
If you're wondering what's the best yarn for a blanket, here's your answer.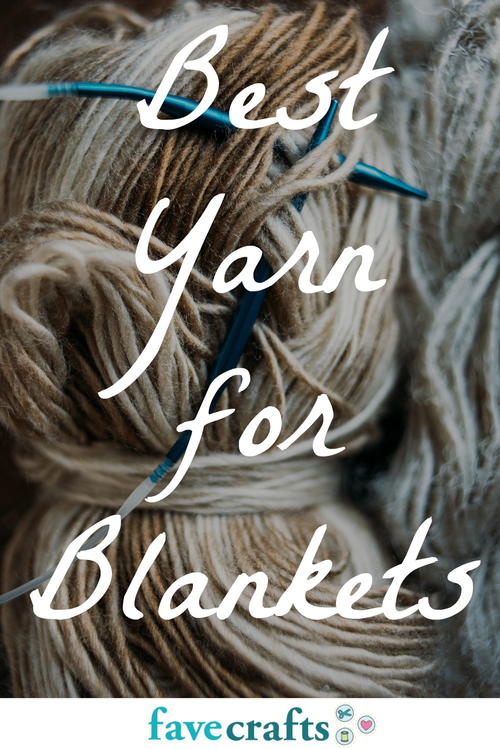 Making a knit or crocheted afghan pattern is one of the most enjoyable yarn projects to create. Free afghan patterns are great for beginners and advanced crafters alike because you just need to work up a flat shape, either rectangular or square. Plus, if you find a pattern that requires minimal counting, it's easy to complete an afghan while doing another activity like watching TV, listening to an audiobook, or even spending time with loved ones.

Many beginners to knitting or crochet wonder what the best yarns are to use. If you're making an afghan, this can be a significant investment, so you don't want to buy a bunch of yarn that isn't great for blankets! There are a few important factors to keep in mind when deciding on the best blanket yarn. Before getting started, learn what is the best yarn for afghans with our helpful information below.

PLUS: scroll down for some of our favorite knit and crocheted afghan patterns!
What's the best yarn for a blanket?
The best yarn for afghans is soft, inexpensive, and washes well. Acrylic yarn will do the job. Check the yardage of the acrylic yarn you're looking to buy as well. Some acrylic yarn is inexpensive but the yardage might be very low, resulting in purchasing as many as 20 or more skeins to complete a blanket! Acrylic yarn washes easily but be careful and use the dryer on low heat. High heat--or ironing, for that matter---melts acrylic yarn!

Acrylic yarn it is the least expensive option, although it isn't always the softest. Different yarns will range in softness, even if they are all 100% acrylic. One suggestion is simply to go to the yarn store and feel a few acrylic yarns with your fingers to guide your decision.

If you want another frugal option that's soft and easy to wash, try cotton! This would be a lighter weight option compared to wool or even acrylic, but it would be easy to wash and perfect for summer. Some cotton yarns have little give when you work with them, but the results are lovely. Also, some kitchen cottons don't feel as soft when you're working with them, but with repeated washings the blanket will become very soft!

Other soft yarns that venture into pricier territory include wool, silk, and other animal fibers. These options are also more involved when it comes to washing. With wool for example, you don't want to wash the blanket in the washing machine and then have it felt, or even turn scratchy and brittle as it loses some of the natural oils.Yarn labels will include washing instructions on them, but for the most low-maintenance options, acrylic and cotton are the best options. Regular blankets you buy at the store are already challenging enough to wash, let alone blankets you spent hours making!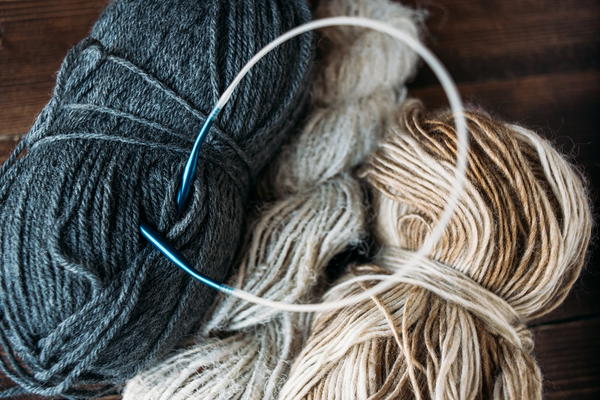 Free Crochet Afghan Patterns
Now that you know the best yarn for making blankets, it's time to...make some blankets! 

1. Weekend-Wonder Giant Granny Square Throw: this super easy afghan pattern is perfect for beginners to learn how to do the granny stitch. It involves basic color changing, and it's worked up with acrylic yarn!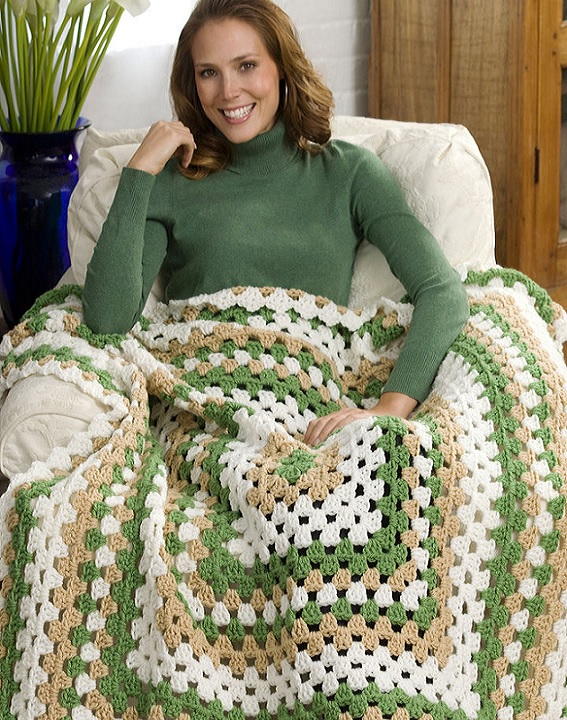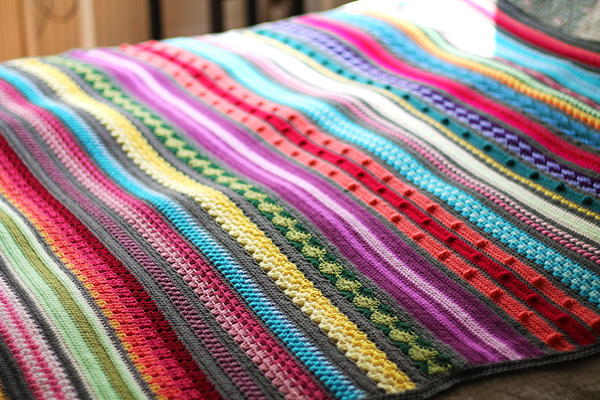 3. Bavarian Rainbow Afghan: Learn a stunning new stitch and alternate pastel colors for a bright throw that's wonderful for kids, adults, and babies alike!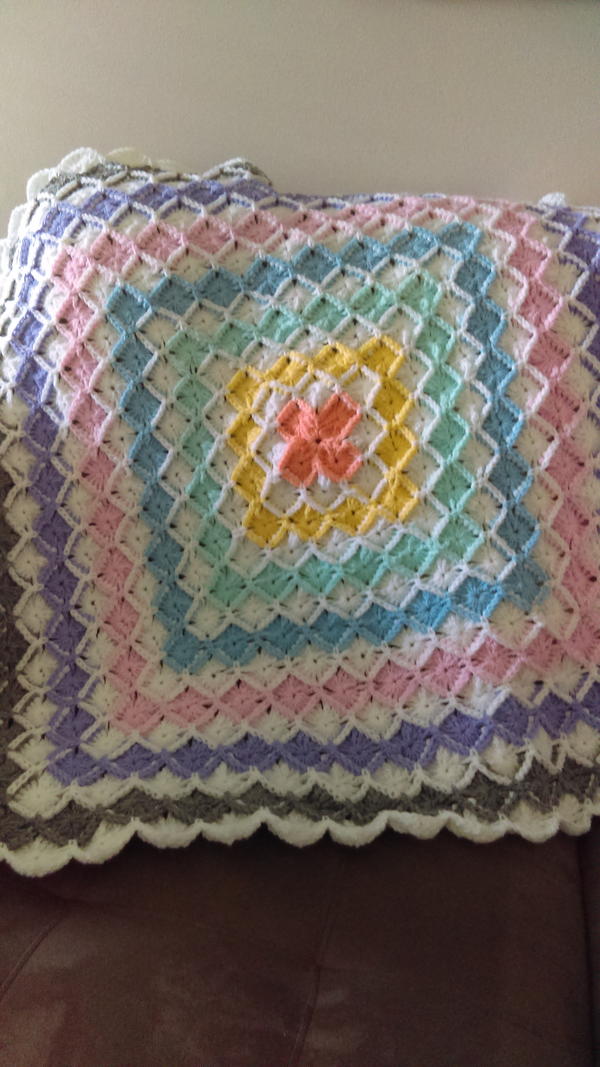 Free Knit Afghan Patterns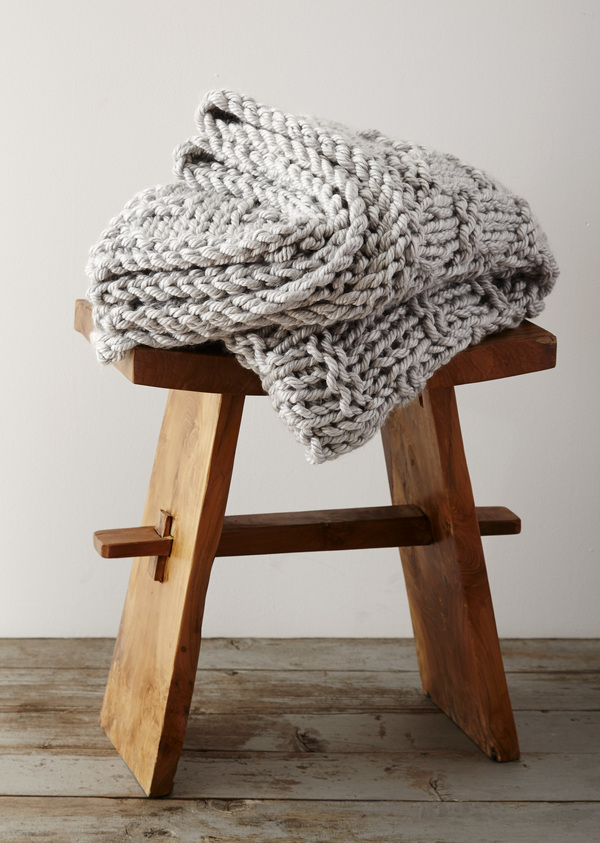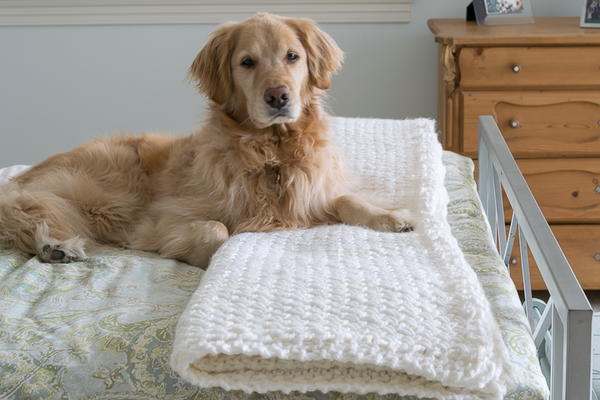 Find our most popular collection of knit afghan patterns and get excited to make the best yarn projects! Check out
Tell us: what is your favorite yarn for making blankets?
Your Recently Viewed Projects
Join our community of 5 million crafters!
Get free craft projects, exclusive partner offers, and more.
Thank You for Signing Up!
There was an issue signing you up. Please check your email address, and try again.