Ribbon Crafts: 14 Things to Make with Ribbon
Find a satin ribbon craft you'll love to make in this collection. They're mind-bogglingly beautiful.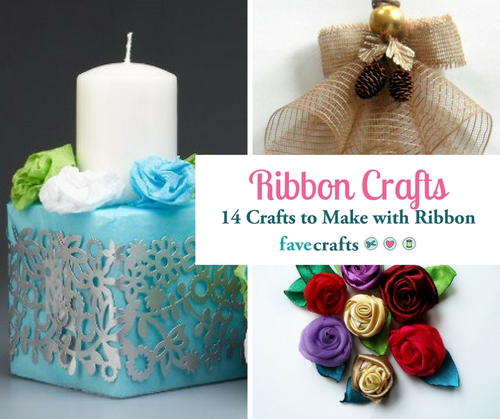 If you're anything like us, then you probably have a section of your craft supplies that's just spare pieces of ribbon. Too small for their own project but too long to just throw away! That's where these ribbon craft ideas come in.

The possibilities are really endless. You can make just about anything from flowers and bows to candle holders and lampshades! Plus, you can use these crafts to help clean out those bits and pieces of craft supplies that you just can't bring yourself to throw away forever.

Crafting with ribbon is great because it's so versatile. You can fold it, loop it, and twist it into the most amazing shapes! Just give these projects a try, and we know you'll get inspired to try out your own ribbon craft ideas.
When do you like to use ribbon in your crafting?
Your Recently Viewed Projects