31+ Cute Free Crochet Patterns for Babies
Find free crochet patterns for newborns and older in this adorable collection.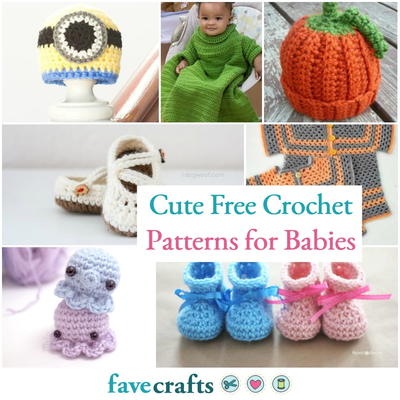 Free crochet patterns for babies don't get much cuter than this. There's nothing more adorable in the crochet world than items created specifically for babies. With these 31+ Cute Free Crochet Patterns for Babies, you'll be able to create all kinds of adorable clothes and toys for the little one in your life...and since they're made for babies, many of these patterns can be finished in less than a weekend.

Not only are they fun to make, but crochet baby items are economical too. Make clothes for your kids and gifts for baby showers and birthdays. Make something to keep your child cuddly, warm, and happy. Make them a cute crochet outfit that will always remind them of the one who made it for them.

----------
If you love these projects, be sure to subscribe to our newsletter to get amazing craft projects like these delivered to your inbox every day!
----------
Table of Contents
What crochet patterns do you enjoy making for babies?
Your Recently Viewed Projects