72 Valentines Crafts for Boyfriend
These Valentines DIY gifts for boyfriend are romantic, funny, and wonderful.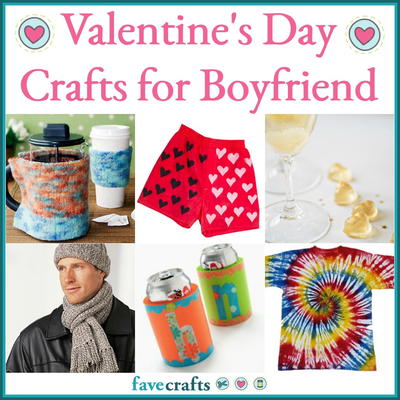 Homemade Valentine's Day gifts for boyfriend are the best way to go this year. Gifts from the heart can cater to every type of guy. DIY Valentine's Day ideas for boyfriend can be romantic, goofy and practical. The possibilities are endless for boyfriends who love nature and even those who like sophisticated beverages like coffee and wine.

Often Valentine's Day is the day when even men like the romantic stuff. It's an excuse to get lovey dovey without losing your man card. Take some of these Valentine's Day crafts for boyfriend and apply them to your best friend, husband, or fiance. Start with a simple Valentine idea and make it extra special with your finishing touches. The guy in your life will love the personal additions to your Valentine's Day exchange.
Table of Contents
What sort of DIY gifts have you given your boyfriend in the past?
Your Recently Viewed Projects