Stay Home and Craft Challenge Winners!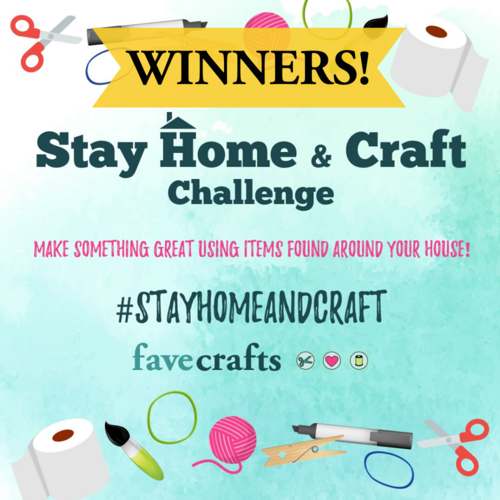 Thank you to everyone who entered our Stay Home and Craft Challenge and voted on our finalists! During the month of May, we invited crafters to create something beautiful using supplies they already had on hand. We had absolutely amazing entries, and you can see them all here.

See the winners of our lovely contest below.

As a reminder, here are the winning prizes!

First Prize: $100 Amazon gift card + $200 donation to winner's local food bank

Second Prize: $75 Amazon gift card

Third Prize: $50 Amazon gift card

Thank you again to everyone who participated, making this fun contest possible.
Stay Home and Craft Challenge Winners!
3rd Prize
Twine Wrapped Tin Can And Top Diy
By: Gail Griffin from purplehuesandme.com

"It's fun to recycle ordinary household items like tin cans that you've rescued from trash, especially in these trying times! I created this twine wrapped tin can and top especially for the "Entry for Stay Home and Craft Challenge." I love collecting tin cans and finding new ways to re-use them! It's unbelievable all the things you can make using cans. Some very useful and decorative like this wrapped can with a top! Perfect to hold,store or hide craft supplies - or whatever you want! And the best part, you probably have everything you need to make one! "

View the Tutorial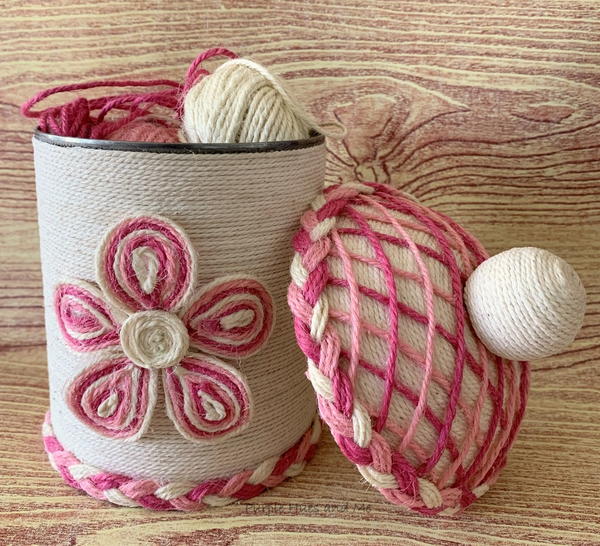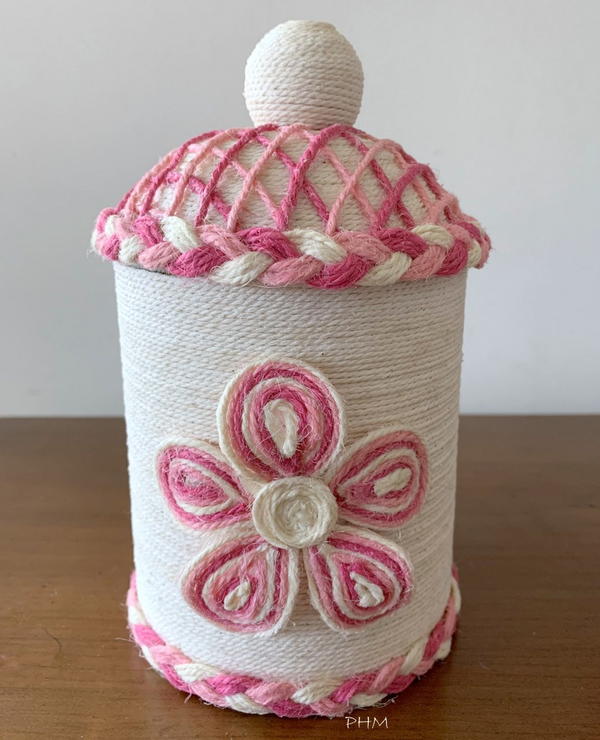 2nd Prize
Upcycled Lily Sculpture Made From Used Guitar Strings
By: Jessie Agnew from iamsewcrazy.com

"Look at this beautiful lily sculpture, made from old, worn-out guitar strings! I save all of my old guitar strings, and when I realized I had four sets of them lying around, I decided to turn some trash into treasure during the COVID quarantine. I grabbed some wire and jump rings I had on hand, and made this metal sculpture. If you play guitar or know someone who does, you can probably get your hands on some worn-out strings for free. Old guitar strings make fabulous sculptures, because just one set will have different sizes, colors, and even textures to the different strings. And who doesn't love taking something that was heading to the landfill, and upcycling it to make a stunning piece of art!"

View the Tutorial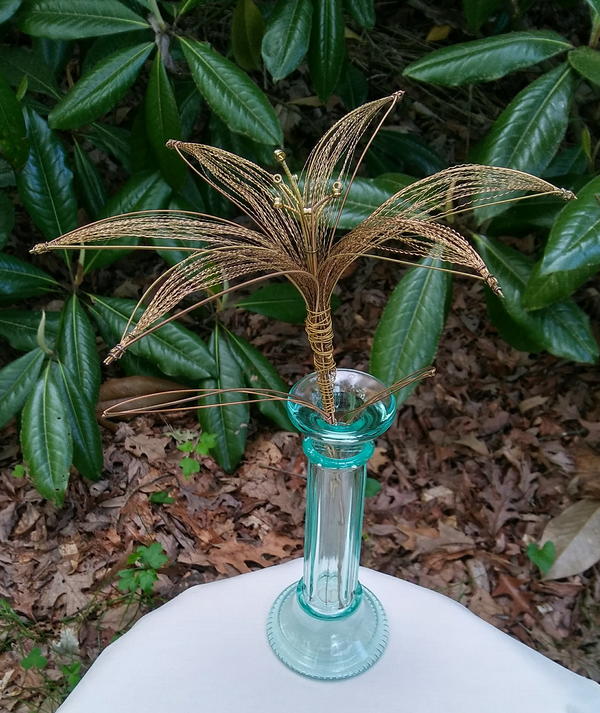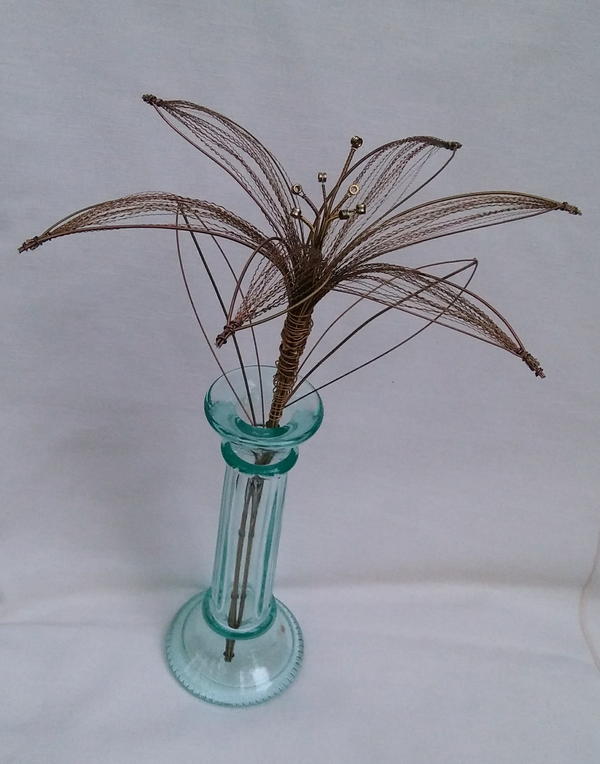 1st Prize
Bookcase Update
By: Betsy Burnett from aimhappy.blogspot.com

"When stuck at home due to Covid-19 it's easy to become tired with your surroundings. What's a gal to do when she wants to freshen up her bedroom and has no money and let alone no place to shop? Check the basement (or attic) for cast-offs and then transform an old bookcase into a nightstand by giving it a facelift with chalk paint and stencils. Best yet, tuck a message inside for your "future you" to remind you that "You are loved!"

View the Tutorial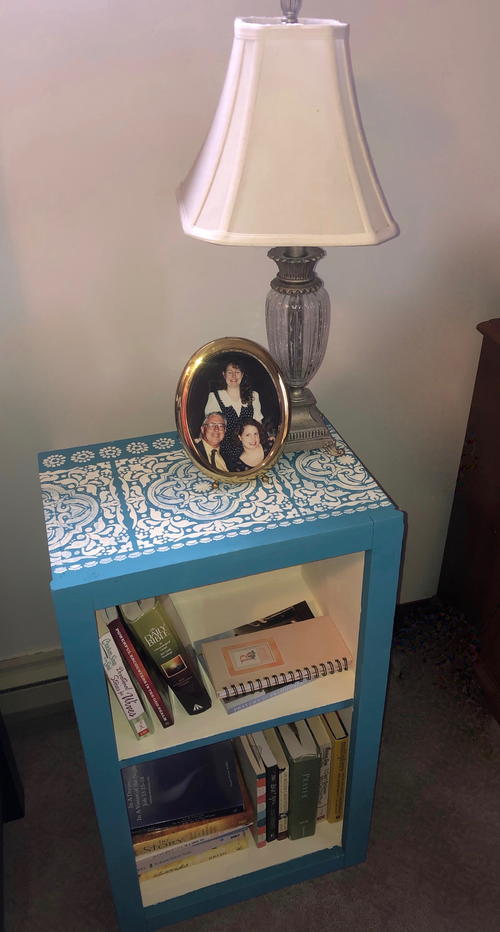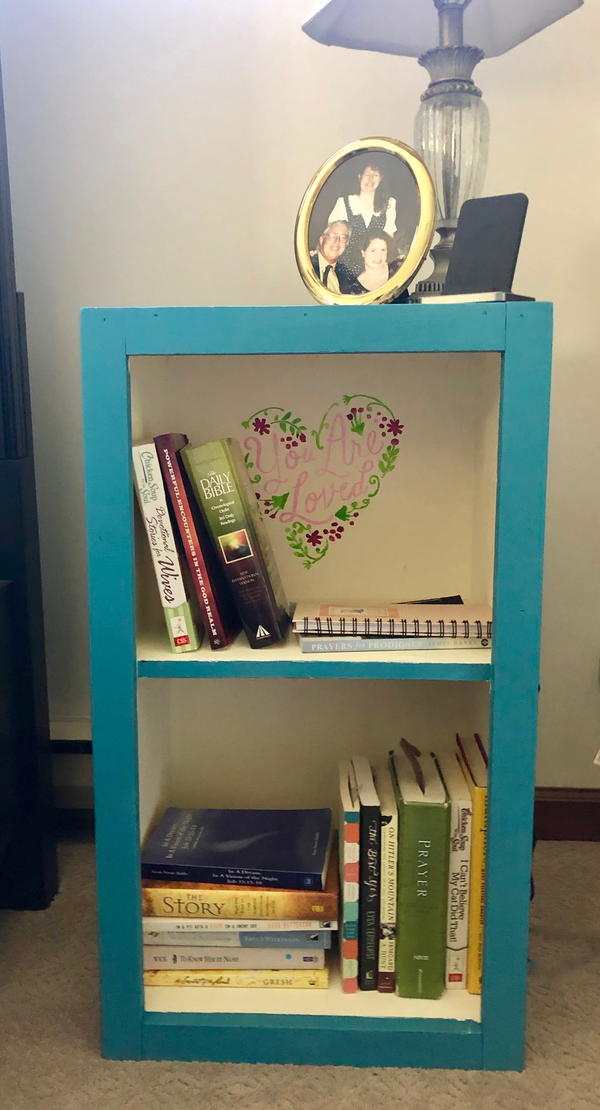 Thank you again to everyone who participated! If you're looking for more awesome crafts using materials you likely already have on hand, check out our Green Crafting category.
Your Recently Viewed Projects