VOTE for the Best Stay Home and Craft Project!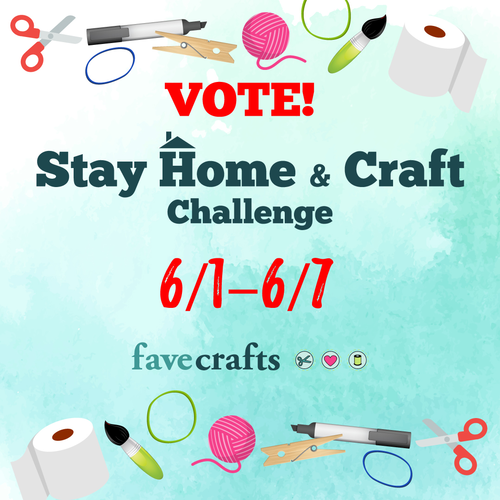 We held our Stay Home and Craft Challenge during the COVID-19 pandemic, and we encouraged crafters to make something with items they already had on hand. Now it's time to vote for a winner!

We have selected TEN finalists for our Stay Home and Craft Contest. Prizes include:

1st Place: $100 Amazon gift card + $200 Donation to the winner's local food bank
2nd Place: $75 Amazon gift card
3rd Place: $50 Amazon gift card

Help us choose our winners!

TO VOTE:
Browse the 10 BEAUTIFUL projects below.
Leave a comment at the bottom of this page with your vote!
Voting lasts from June 1-June 7. On June 8, we will tally the votes and announce the winners!
Good luck to all of our amazing entrants, and thanks so much to our readers for voting!
Stay Home and Craft Challenge Finalists
#1. Bookcase Update
"When stuck at home due to Covid-19 it's easy to become tired with your surroundings. What's a gal to do when she wants to freshen up her bedroom and has no money and let alone no place to shop? Check the basement (or attic) for cast-offs and then transform an old bookcase into a nightstand by giving it a facelift with chalk paint and stencils. Best yet, tuck a message inside for your "future you" to remind you that "You are loved!"

View the Tutorial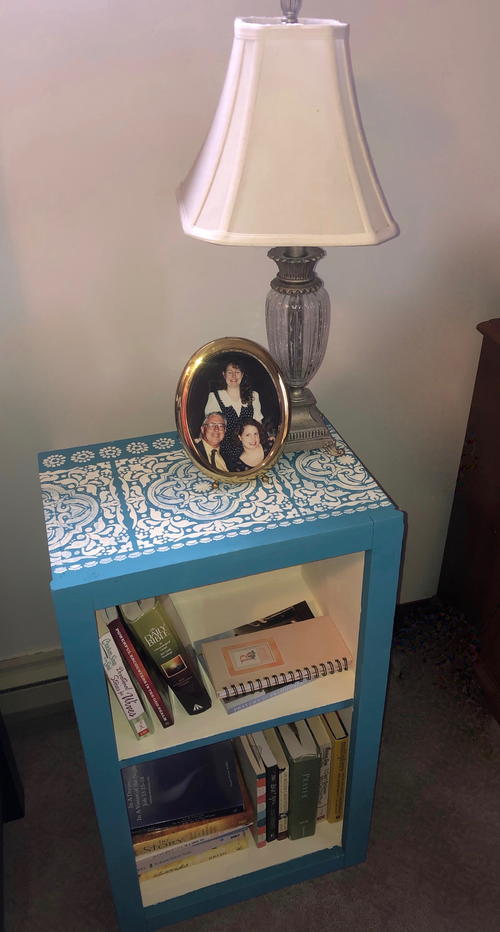 #2. Citronella Candles And Luminaries
"My 10 year old granddaughter and I made these with items we saved and found in my "STASH". We used recycled wine bottles,glass food jars, tissue paper,white glue,rope,oil lamp wicks,citronella oil,candles, paint brush, hot glue gun and glue sticks. We picked the colors we wanted and tore tissue into pieces.Then we painted white glue in small areas and attached the tissue painting a layer of glue over it. After they were dry the rope was added using a hot glue gun and then filled with citronella or a candle. We intend to use them on our garden patio this summer."

View the Tutorial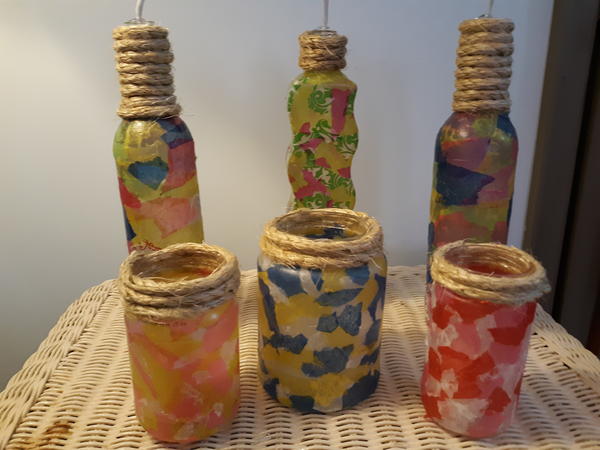 #3. Easy, Colorful Pen/Craft Organizer
"I have been collecting old jars and bottles for a while now, but didn't quite know what to do with them. Once I was delighted to find a box of old jelly jars and other kinds of jars for free. Finally, I came up with this idea of how to use some jars as well as keep my pens, markers, and duct tape organized. Now they are also organized by color which should make it easier when I'm making cards or scrapbooking."

View the Tutorial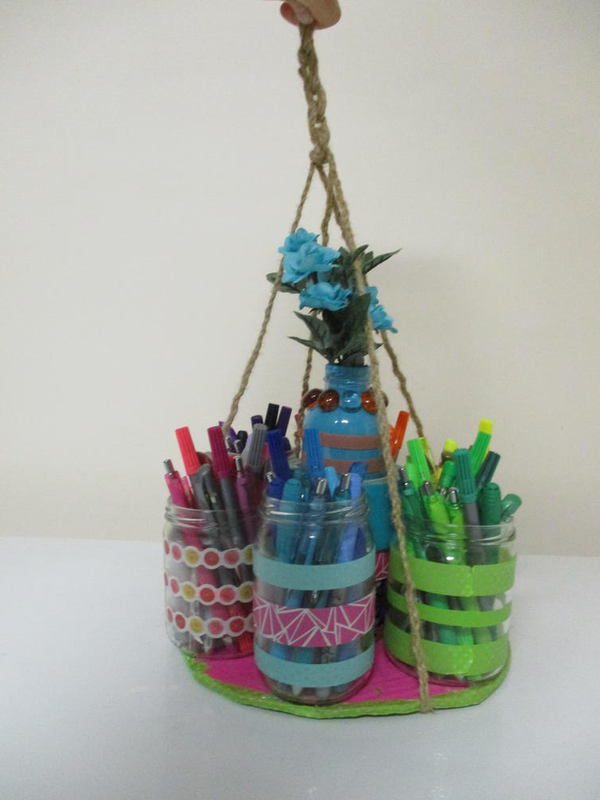 #4. Festive Foil Wreath
"I'm always on the lookout for interesting -and free- craft materials among my house recyclables. The foil seals from the tops of coffee cans and nut cans provide a wonderful material for crafting. You can bend them and fold them and cut them into a variety of different shapes. For this wreath, I cut flowers from the foil, then shaped and painted them to create this colorful wreath. Hang this wreath on the wall or use it as a candle ring."

View the Tutorial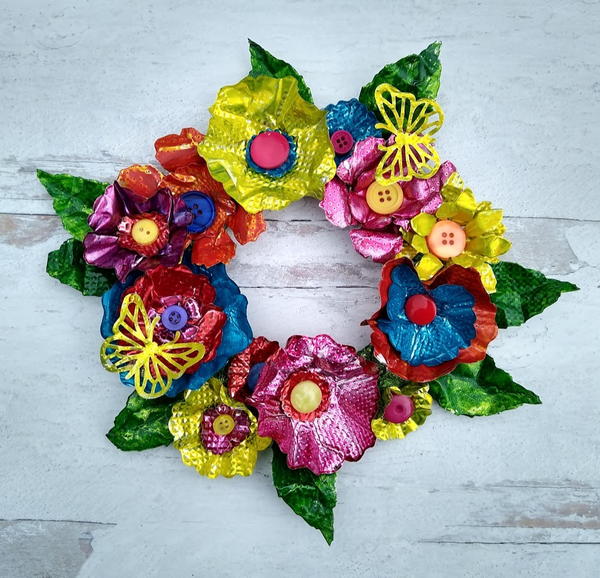 #5. Little Rolled Paper Lamp Lanterns
"If you have coloring pages, an older book, newspaper or magazine that you are not using anymore,you can put your paper to use to create a rolled, paper lamp lantern. To make one, all you need is about 10-15 minutes, 6-7 paper rolls, two necklace chains with a pendant, scissors, a stapler and an LED candle. You can hang these up for story-time with young children or just as an eccentric touch for yourself if you love to read."

View the Tutorial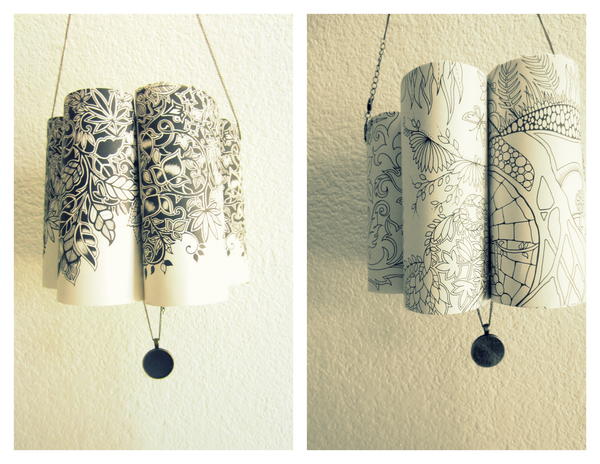 #6. Orb Candle Holder
"Find out how I made this Orb Candle Holder using items I had in my craft stash! This candle holder was inspired by one I saw on the Wayfair site. I decided I could make it for a lot less with some things I had on hand. I used a scrap piece of wood, a plastic lid,and some wood pieces I had in my craft supplies from other projects. The best part, of course is the embroidery hoops! I am so happy with my new candle holder that just cost me a few dollars!"

View the Tutorial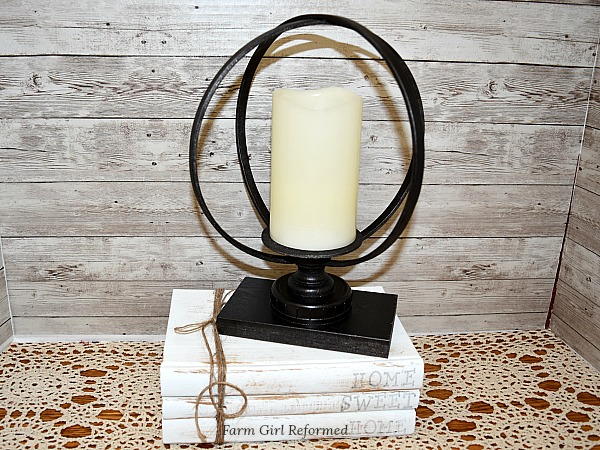 #7. Succulent Planters Made From Recycled Food Containers
"These recycled food containers never looked better. A little metallic spray paint and denim scraps turned the Spam cans and plastic Mushroom container into a trio of designer looking succulent planters. To make these planters I first thoroughly cleaned them with soap and water. My first thought was just to spray paint the containers but then I remembered the denim scraps I saved after I made my jeans into shorts. How fun would it be to decorate the succulent containers with denim?"

View the Tutorial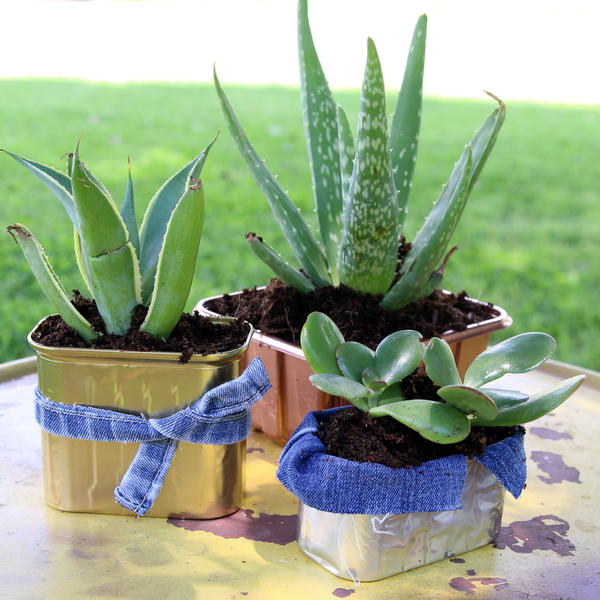 #8. Toilet Paper Flower Blooms DIY
"Got toilet paper? I know you do! It's something we can't do without! But did you ever think about making something decorative with it? As part of my contribution to the "Entry for Stay Home and Craft Challenge," here's a fun way to craft your time away making adorable toilet paper flower blooms! Great for home decor, party decorations and even gift toppers! It's so simple and easy! And the best part, you only need four items to make them: Toilet paper sections (5 per bloom), Tacky glue, Scissors, and Floral stem wire. "

View the Tutorial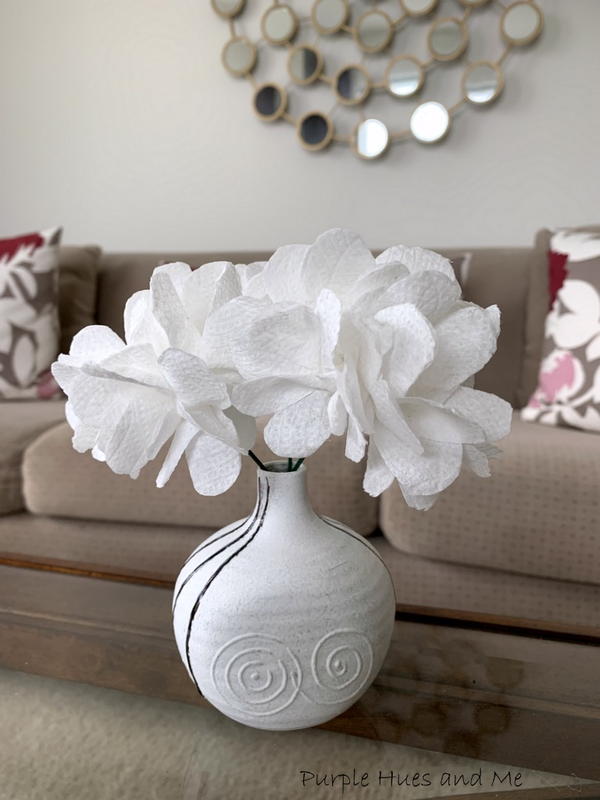 #9. Twine Wrapped Tin Can And Top Diy
"It's fun to recycle ordinary household items like tin cans that you've rescued from trash, especially in these trying times! I created this twine wrapped tin can and top especially for the "Entry for Stay Home and Craft Challenge." I love collecting tin cans and finding new ways to re-use them! It's unbelievable all the things you can make using cans. Some very useful and decorative like this wrapped can with a top! Perfect to hold,store or hide craft supplies - or whatever you want! And the best part, you probably have everything you need to make one! "

View the Tutorial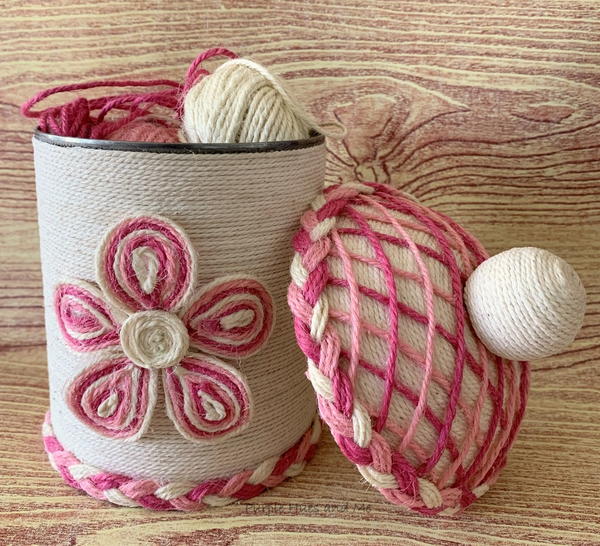 #10. Upcycled Lily Sculpture Made From Used Guitar Strings
"Look at this beautiful lily sculpture, made from old, worn-out guitar strings! I save all of my old guitar strings, and when I realized I had four sets of them lying around, I decided to turn some trash into treasure during the COVID quarantine. I grabbed some wire and jump rings I had on hand, and made this metal sculpture. If you play guitar or know someone who does, you can probably get your hands on some worn-out strings for free. Old guitar strings make fabulous sculptures, because just one set will have different sizes, colors, and even textures to the different strings. And who doesn't love taking something that was heading to the landfill, and upcycling it to make a stunning piece of art!"

View the Tutorial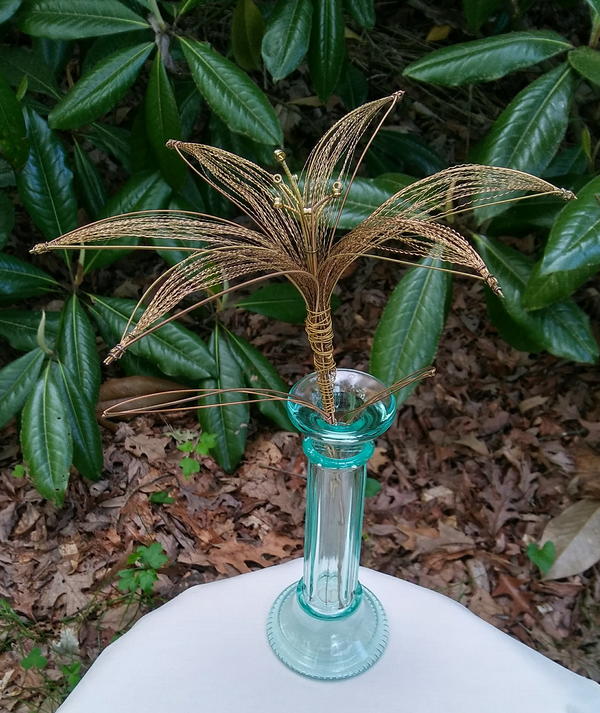 View all of the beautiful entries for our contest here.
What project gets your vote for the best Stay Home and Craft Challenge entry? Let us know in the comments below!
Your Recently Viewed Projects
Join our community of 5 million crafters!
Get free craft projects, exclusive partner offers, and more.
Thank You for Signing Up!
There was an issue signing you up. Please check your email address, and try again.