64 Handmade Cards for Every Occasion
Whether it's summer or fall, Mother's Day or Christmas, we've got the perfect DIY cards for you.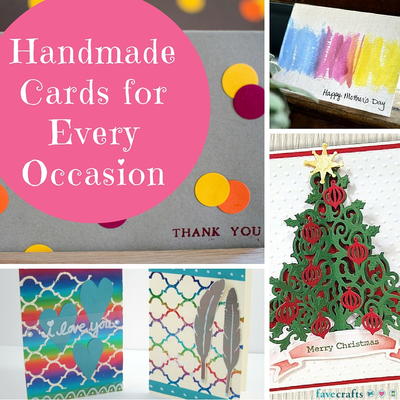 No gift is more personal or special than a handmade card. Whether you're composing a thank you note, wishing someone happy birthday, or writing a message just to tell a loved one you're thinking of them, it takes time and effort to put together your own homemade card. The results, however, are well worth it.
Moms and grandmas love sending and receiving handmade cards on special holidays - Mother's Day, Christmas, Valentine's Day ... the list goes on. Because these messages are often cherished, we've compiled a list of 64 Handmade Cards for Every Occasion, so that you will always have a note at the ready for that special day in a loved one's life.
These paper craft ideas are perfect for people of all ages. Your kids can even help you make some of these cards to give to Grandma!
Table of Contents
Let us know:
When do you send people cards?
Your Recently Viewed Projects