5 Fun Stress-Relief Activities for Adults
Ease the mind with fun crafts and activities kids love, too!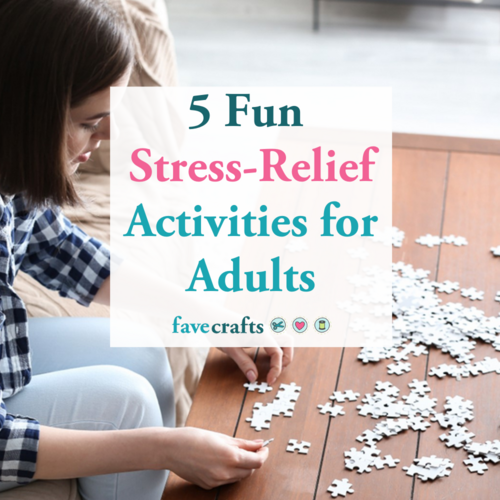 We all need to make time for rest and relaxation. Our busy lifestyles take a toll on our mental, emotional and physical well-being. And if we don't give ourselves opportunities to recover, we run the risk of negatively impacting our health. You probably know that exercise and meditation are excellent stress-mitigation techniques. However, you might not realize that engaging in the types of activities usually reserved for children are great for relieving stress and easing the minds of adults.

As most adults grow older, they tend to get set in their ways and find it more difficult to break free of their comfort zones. If your idea of "fun" is zoning out in front of the television for a few hours after work, now is the time to try something new. Just like kids, adults benefit from engaging in enjoyable new activities. Picking up a hobby like meditation painting or diamond art painting is relaxing and could improve your brain function, ease depression, prevent memory loss and help you build strong relationships with the people in your life.

Whether you are looking for a leisure activity to enjoy on the weekends, a way to unwind after work, or a fun new hobby to enjoy with your friends or loved ones, there are countless possibilities to choose from. For creative folks, doing arts and crafts for adults is always an excellent option. Or, if you are a foodie, you could take a cooking class. The options are endless. Keep reading to discover a few fun activities to relieve stress and ease the mind.

PLUS: Want awesome crafting inspiration delivered straight to your inbox?

Sign up for FaveCrafts
5 Fun Stress-Relief Activities for Adults
Diamond Painting
Diamond painting is one of the latest crazes to sweep the arts and crafts world, and it's a great way to relax and unwind. It takes just minutes to master and enables even those who aren't artistically inclined to create stunning masterpieces. Each diamond art kit comes with a self-adhesive canvas and sparkly diamond drills. The canvas is printed with a design and a key that tells you which drill color to place in each spot. Once you have all the diamonds in place, the result is a shimmering, three-dimensional piece of art that you will be proud to display.

If you have previously struggled with arts and crafts, diamond painting is an excellent project to try. It's easy and does not require any particular skills. If you can match colors to symbols, you can make diamond art. This project is fun to work on by yourself, and it's also a great activity to enjoy with friends or loved ones. You can even take it with you and enjoy it while you are on the go. For a hobby that's fun, relaxing and rewarding, be sure to check out diamond painting!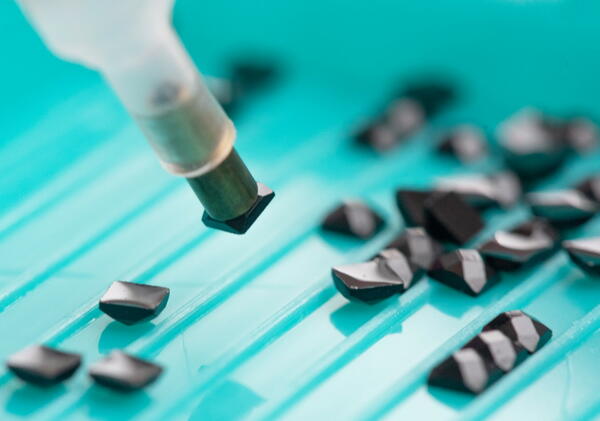 Cooking or Baking
You don't have to be a culinary expert to whip up a tasty dinner or bake a batch of yummy cookies. Learning how to cook or bake (or both!) is a stress-relieving hobby that could benefit you in multiple ways. For starters, preparing food at home is a healthy alternative to dining at a restaurant or ordering takeout. It's better for your bank account, too! Enjoying a meal or treat that you made from scratch is a rewarding experience, as is sharing your creations with loved ones. Plus, there are plenty of opportunities to practice mindfulness while preparing food. Tune into all five senses for an experience that's relaxing and eases the mind.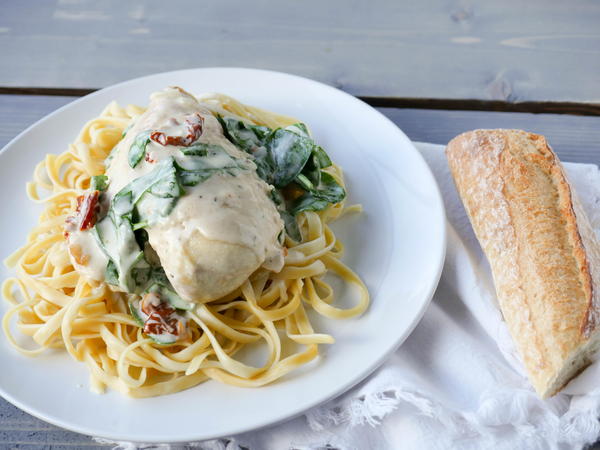 Playing Games
Who says playtime is just for kids? While there is a lot of attention given to the importance of play for kids, playing is highly beneficial for adults, as well. It provides mental stimulation and can help you relax. Engaging in play helps take your mind off work, bills and other stressors, too. Whether you prefer card games, board games or even video games, gaming is a perfect way to engage in play as an adult. You can play them face-to-face with friends or family members or go online and play with strangers. There are plenty of single-player options, as well.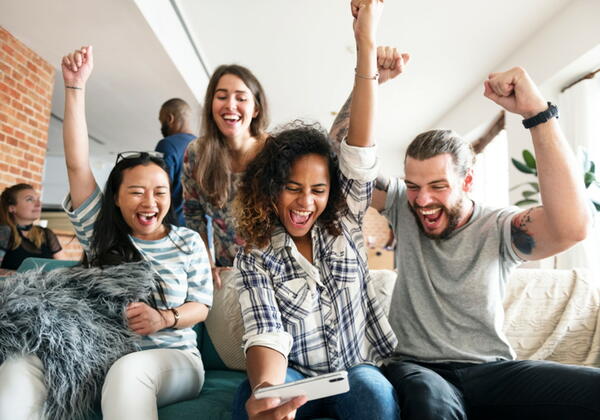 Exploring Nature
Escape the hustle and bustle of your daily life by spending some time in nature. Go for a hike in a local forest, plan a camping trip or take a leisurely stroll through a nearby park. Be sure to really take in your surroundings! Smell the fresh air, feel the breeze on your skin, listen to the sounds of birds and wildlife and splash your hands in the cool water of a lake or stream. Before long, you will forget all about your daily life's usual stressors (at least for a little while).

You could also bring nature to you by planting a garden. Even if you don't have a ton of space to work with, you can still set up a window box or small patio garden. Having a garden of any size will allow you to enjoy the fresh air at home and encourage you to get outside regularly.
Putting Together Puzzles
Find a puzzle with at least 1,000 pieces and a design that appeals to you. Spread it all out on a large table or even the floor and get started. Encourage family members to join in, working on a small section, a specific color, or the outside frame. They might have a method for finding matching pieces that you hadn't thought of. Doing puzzles can trigger a sense of nostalgia for some people. And when you complete a large puzzle, it creates a sense of accomplishment.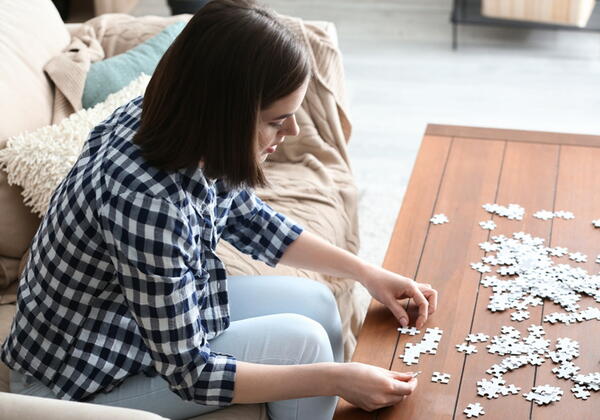 Closing Thoughts
It's hard to find time to relax when you are caught up in the daily grind of going to work, taking the kids to and from school and practices, and managing a home. Our culture praises the hustle, but it's essential to remember that, sometimes, relaxing is the best thing you can possibly do. Even if you just set five minutes aside each day for fun and rewarding activities, you'll be on your way to living a more relaxed life.

Try one of the activities mentioned above, or commit to doing something else you have always thought looked fun and wanted to try. In doing so, you'll be taking a step toward managing stress and easing your mind.
Your Recently Viewed Projects
Join our community of 5 million crafters!
Get free craft projects, exclusive partner offers, and more.
Thank You for Signing Up!
There was an issue signing you up. Please check your email address, and try again.