Mod Podge vs. Glue
Discover whether you should make Mod Podge or purchase the real thing.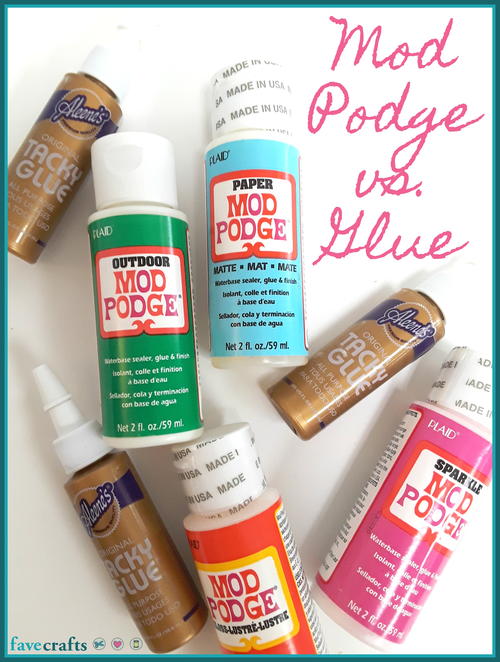 Many people have wondered what is the difference between Mod Podge and glue. After all, they both look similar and are used as adhesives! It seems like an excellent idea to use regular white glue if you have it on hand as opposed to purchasing a decoupage medium at the store. However, crafter be warned! We have some cautions about using glue instead of Mod Podge.

The short answer to Mod Podge vs glue is that when it comes to decoupage projects, Mod Podge or other decoupage mediums are far superior to white glue recipes. Decoupage mediums have more ingredients than ordinary white glue, including sealers and different varnishes, making them better for long lasting projects.

Now, there are some ways to make Mod Podge glue yourself. Using only DIY Mod Podge glue can be disastrous for long-term projects, but with the right sealers, or for short-term projects, we have some DIY solutions for you below.

Again, the easiest and best advice is to use a traditional decoupage medium like Mod Podge for your decoupage projects. But some of the information below should help you make your own Mod Podge if you see fit.
What Are the Mod Podge Ingredients?
Decoupage mediums have ingredients to do three things: gluing, sealing, and finishing. This differs of course from ordinary white glue because that glue is only for gluing! 

Decoupage glue comes in a variety of formulas. They all do these three essentials, but some mediums are designed for outdoor use, dishwasher safe use, fabric, furniture, and other specific uses. You'll also see these products come in a variety of finishes, such as matte, gloss, pearlescent, glitter, and other effects. 

Bottom line: ordinary white glue won't have the three actions (gluing, sealing, and finishing) like decoupage mediums, and you will certainly not achieve a variety of effects like dishwasher safety with homemade recipes.

But wait! Read on for one DIY solution that may work for you still.
How to Make Homemade Mod Podge
The most popular DIY Mod Podge recipes on the internet involve diluting white glue with an equal 1:1 ratio to water. White glue has a thicker consistency naturally than decoupage mediums, so diluting the glue will help you achieve that thinner consistency for application.

Applying your DIY decoupage medium this way should be effective in the short run, but for long term solutions you must read on.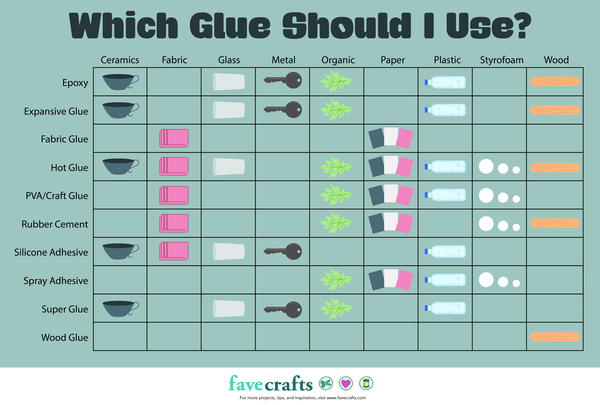 Problems You Will Experience with DIY Mod Podge
I mentioned above that making your own Mod Podge is fine for short term projects. Handmade cards or other decoupage projects designed for limited use are fine to make with homemade Mod Podge because they only need to last a short while. However, for any long term projects or projects that need to be sturdier, you do not want to only use DIY Mod Podge. 

If you only use homemade Mod Podge for long term projects, your project will eventually do any of the following:
Yellow
Crack
Peel
Disintegrate
You do not want this to happen! In order to avoid these nasty signs of age with your project, be sure to use a sealer.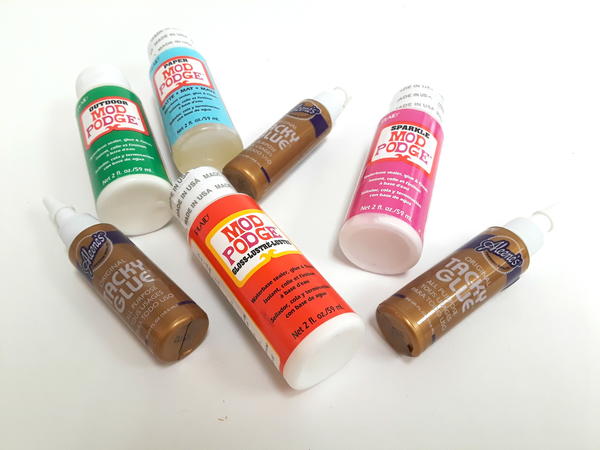 Use a Sealer for Homemade Mod Podge Projects
In order to prevent your DIY Mod Podge projects from yellowing or disintegrating with age, use a sealer to finish it. A sealer like water-based polyurthane or polycrylic will add that extra element that regular decoupage mediums already come with. Adding anywhere from 3-5 coats of poly to a decoupage furniture project for example should prevent any yellowing or chipping.

At the end of the day, it seems easiest to only use a decoupage medium instead of multiple products to achieve the same effect. However, if you already have the DIY glue materials and polyurethane on hand, this may be the better option for the frugal crafter.
Speaking of Sealers...
So long as you're here, you might be interested in sealing other types of projects. If you're a glitter afficionado, learn How to Seal Glitter. Prevent it from falling off!

How to Seal Glitter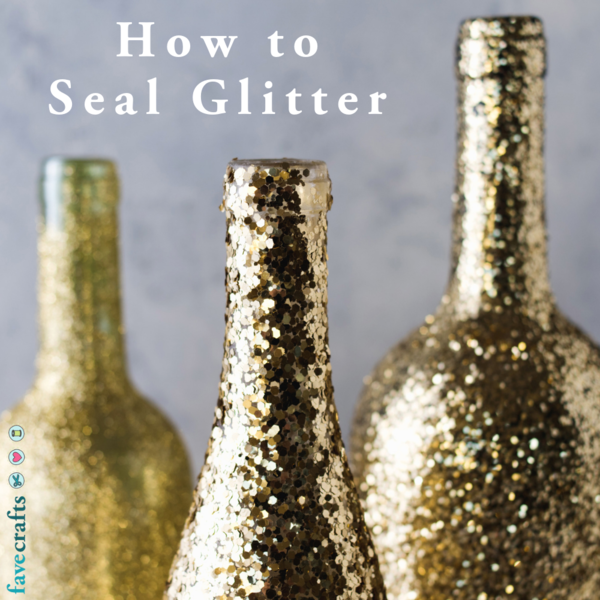 Have you tried making Mod Podge? What did you think?
Your Recently Viewed Projects
Join our community of 5 million crafters!
Get free craft projects, exclusive partner offers, and more.
Thank You for Signing Up!
There was an issue signing you up. Please check your email address, and try again.