14 Craft Ideas to Combat Anxiety
Crafting and creativity has been proven to alleviate stress and combat anxiety. Check out our handmade ideas for finding some relaxation.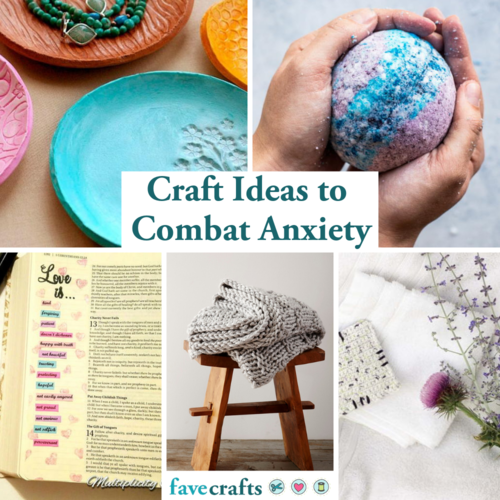 The mental health benefits of crafting have been well documented by plenty of top publications (even us)! Working with your hands and making time to be creative can boost your mood, keep your brain sharp, and even help alleviate the symptoms of health woes like depression, arthritis, sleeplessness, and stress.

Human beings have been using art and creative endeavors to cope and express themselves for literally thousands of years. So, it's no surprise that DIY and crafting can help with anxiety, too.  Crafting as a form of self-care is a long-standing tradition. 

We've compiled some of our favorite crafts for anxiety below. These ideas were chosen specifically to help out with the symptoms of everyday anxiety.

Note: This list was created in order to provide some relaxing and happy crafting ideas. If you are suffering from anxiety, we highly recommend seeking professional help. A mental health professional is really your best bet for combating anxiety. 

You're Not Alone!

Did you know 18% of Americans cope with anxiety on a daily basis?

Whether you're dealing with an anxiety disorder (like GAD or social anxiety) or are just wrestling with some situational anxiety from a big life event, the impact of stress and anxiety on your life can be difficult to manage. It can hurt your work and home life, make it hard to sleep, and even have adverse effects on your personal relationships. This can be overwhelming sometimes and often even be its own stressor. 
Anxiety Reducing Coloring Pages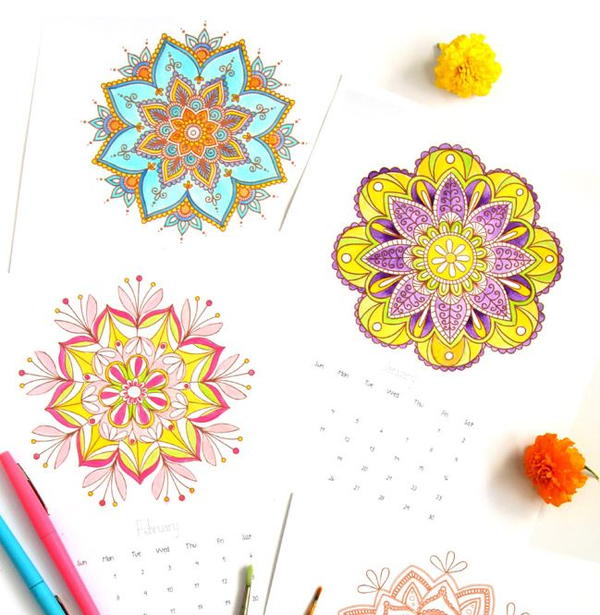 Learn to Knit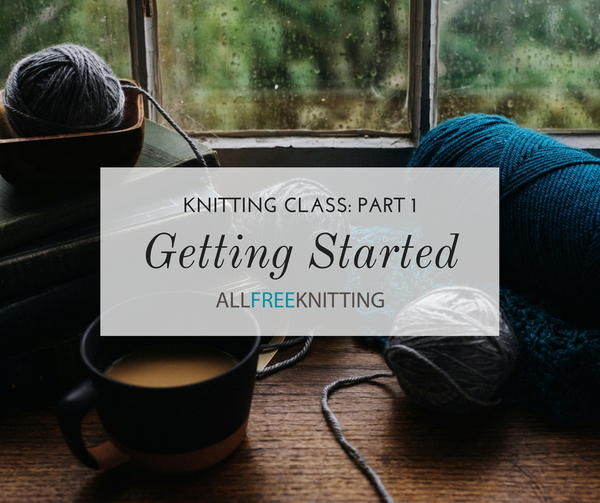 Learn to Crochet
Just like knitting, learning how to crochet is a great way to ease anxiety in your day to day life. This creative hobby gives you a continual sense of accomplishment and can help relax you. The repetitive motion is easy to complete and can give you a break from your day-to-day life.

We reccomend starting with a simple wearbale like the Caramel Apple Infinity Scarf below!

Plus, check out our 50+ Free Easy Crochet Patterns and Help for Beginners.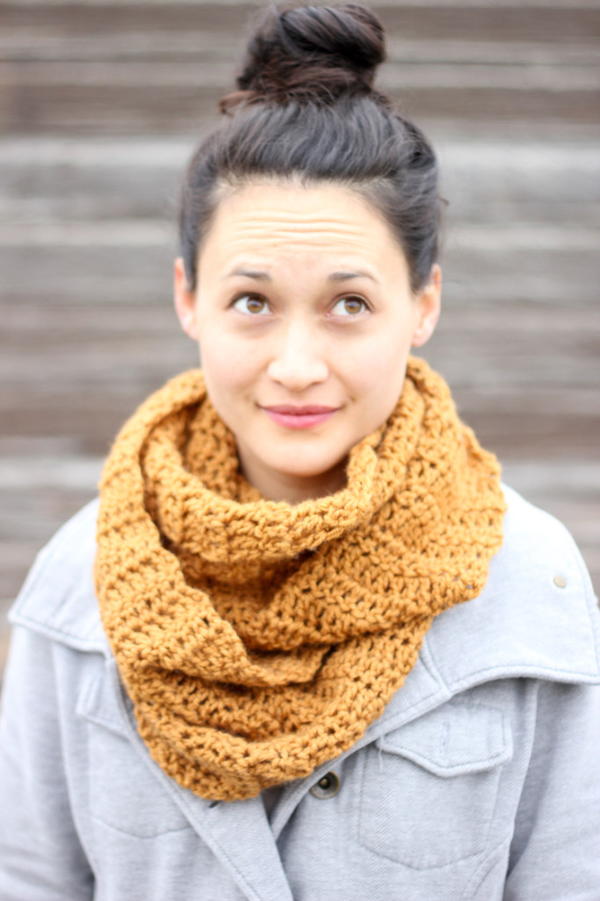 Damnit Doll
While there are no scientific studies to prove that a damnit doll is an excellent project for relieving anxiety, it sure is a fun idea! This simple little DIY is created for you to let out your frustrations, anger, and anxiety. Check out the full project for a charming little poem about how to use this cutie. If you've got a friend who is super stressed out at work, consider adding this to a care package.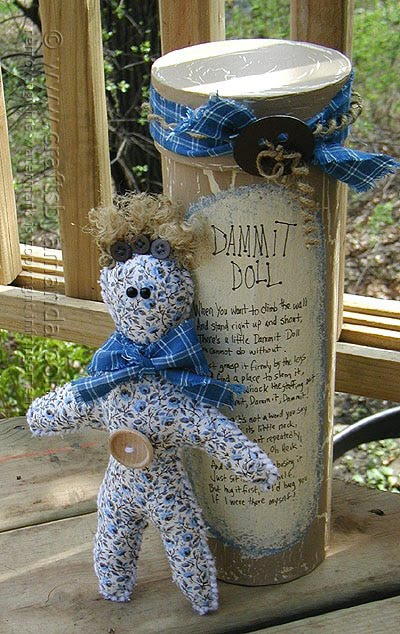 Journaling and Planners
Journaling and planners are an excellent way to add creativity to your day. Whether or not you're a particularly creative writer or just want to keep yourself organized, there are plenty of options for you. We recommend trying the following types of journaling.
Bullet Journals
Bullet journals are a creative way to keep yourself organized. These minimalist diaries are ideal for tracking your habits, moods, and day to day tasks. If anxiety is getting the best of your, keeping a running list of you moods and what made your anxious can help you take better care of yourself. Plus, keeping ordered lists of things can help you control the chaos when you're busy.

Check out this Ultimate Bullet Journal Cheat Sheet to learn more.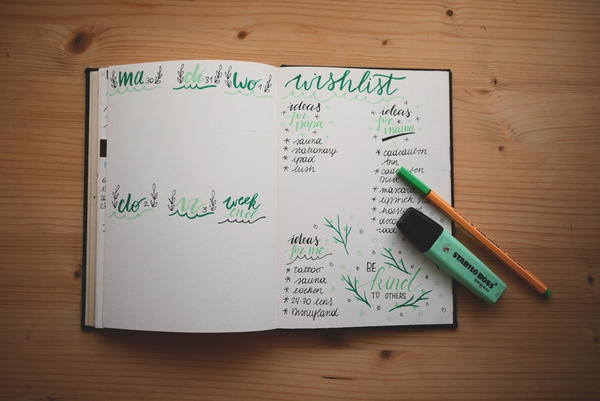 Planners
If your anxiety springs from having too much to do or an extra busy schedule, making a planner might be the crafty solution for you. You can either buy a simple planner or go all out with stickers, quotes, meal plans, and more in exciting journals from companies like Happy Planner.

Consider starting with this free Printable Monthly Planner Page!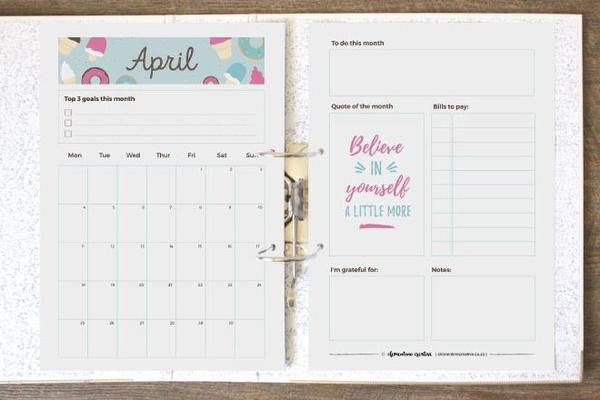 Bible Journaling
Weighted Blankets
For the past year or so, weighted blankets have been all over social media. These blankets are specially designed for those with anxiety and to help you fall asleep. Weighted blankets help calm your nerves due to the extra, deep pressure they provide. These are especially fantastic because the weight doesn't mean extra warmth so you can use them all year long. 

The only problem? They're pretty expensive. Not too worry though, we have two DIY options for you to try out:

Weighted Blanket Sewing Pattern and Tutorial
How to Crochet a Weighted Blanket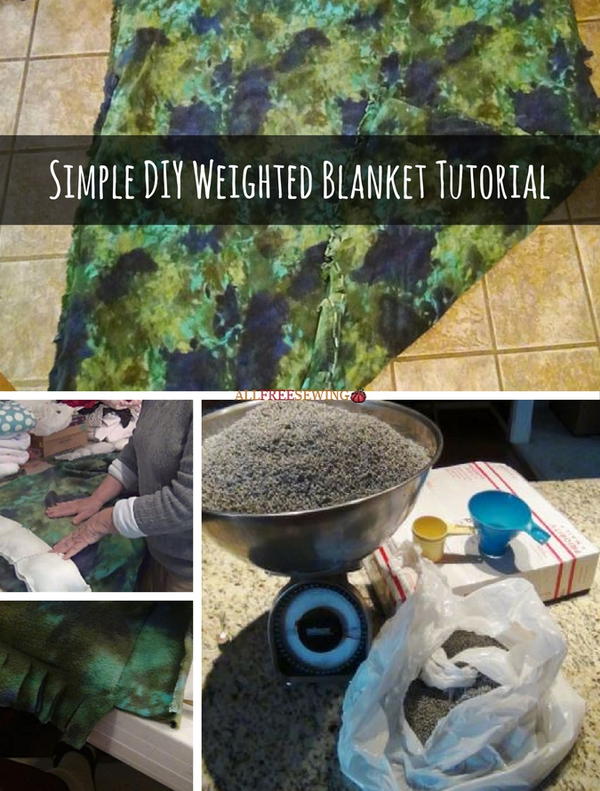 DIY Bath Bombs
Taking time to soak in the tub is one of the most popular ways to unwind. Why not DIY your way into a relaxing bath by making your own bath bombs? Homemade bath bombs are simple to make. Plus, they smell great.

Check out these trendy DIY Galaxy Bath Bombs from our friends at DIYIdeaCenter.com.
Lavender Sachets
Of all the essential oils, lavender is said to be one of the most relaxing and calming. If you have a hard time falling asleep, adding some to your pillow or your room can help ease your worries. Consider making these simple little sachets to keep around the house. You could even tuck them under your pillowcase.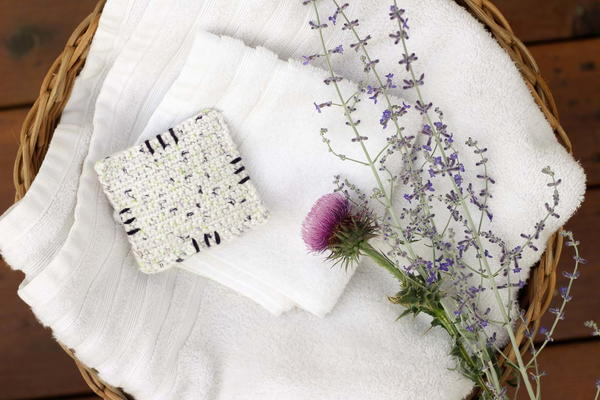 Organizational Crafts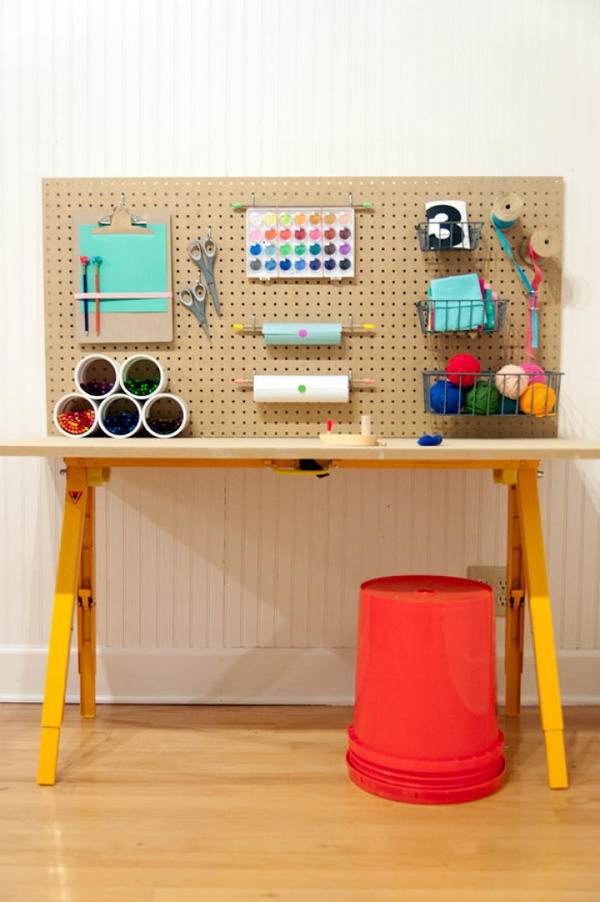 Hyggee Crafts
While hygge does not deal directly with aiding anxiety sufferers, it is a way of life that certain lends itself to relaxing. This Danish lifestyle celebrates cozy contentedness while enjoying the simple things in life. Hyggee is marked by fluffy blankets, cocoa and tea, and warm nights in by the fire. If you're looking to build yourself a mood-boosting and relaxing sanctuary, these crafts are perfect consider making one of the following.

Check out our full collection of hyggee crafts: What is Hygge? + 27 Totally Hygge Crafts

Check out these hygge ideas:
Extra Chunky Gratitude Blanket (Shown)
Rustic DIY Photo Frame
Comfy DIY Sweatpants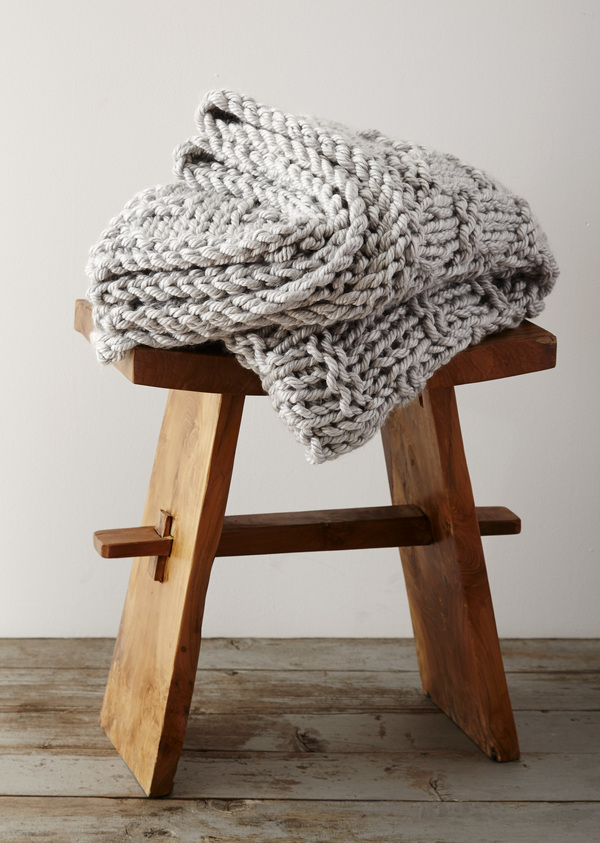 Make Something Out of Clay
Physically working with your hands is an amazing way to relieve tension. Not only does it give you something to concentrate on for a while, it also offers you a sense of accomplishment. Much like crochet and knitting, there are a ton of physical benefits to creating something with clay. Studies have found that creating ceramics have alleviated depression symptoms.

Check out our Clay Category for some charming ideas like the Clay Jewelry Dish shown below.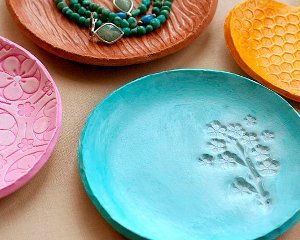 Craft for Charity
No matter what type of DIY is your favorite, doing good can make you feel great. There are plenty of organizations that accept handmade goods like blankets and scarves for the needy as well as organizations you can make and sell your projects for. Check out our list of Crafts for Charity: 10 Ways to Give Back for a few ideas!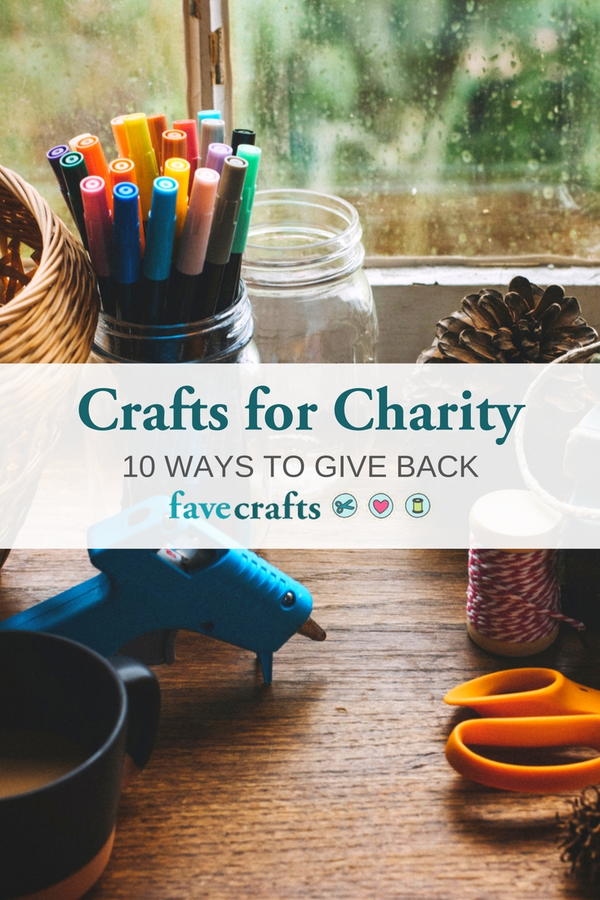 What kinds of crafts do you create when you need to unwind?
Your Recently Viewed Projects
Join our community of 5 million crafters!
Get free craft projects, exclusive partner offers, and more.
Thank You for Signing Up!
There was an issue signing you up. Please check your email address, and try again.