39 Patterns for Pet Clothing and More Pet Crafts
Find dog clothing patterns, DIY pet toys, and more ideas in this collection.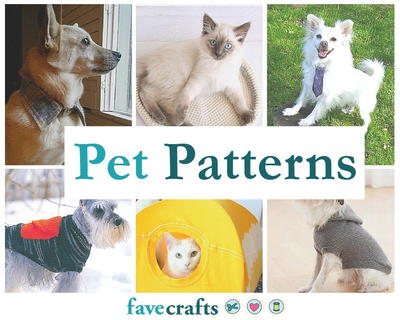 Pets are already adorable to begin with, but adding a homemade article of clothing takes them into cute overload territory! Is there anything cuter than a dog in a dress or a cat in a sweater? Now you can make your pets a stylish wardrobe with our free patterns for pet clothing. Whether you have a dog or a cat, and whether your knit, crochet, or sew, we've got a pattern for you.

Dress up your furry friend in a cute, homemade outfit using our free pet apparel patterns, or maybe make him a stylish collar or leash. These 39 Patterns for Pet Clothing and More Pet Crafts will keep your pet stylish on a budget. Not into primping your pets? We've also got crafty ideas for homemade pet beds, fun treat containers, and home decor that will celebrate your pet.
Table of Contents
Are you a cat person or a dog person?
Your Recently Viewed Projects