17 Beautiful Craft Ideas for Old Dishes
Discover what to do with old dishes when you browse this crafty collection!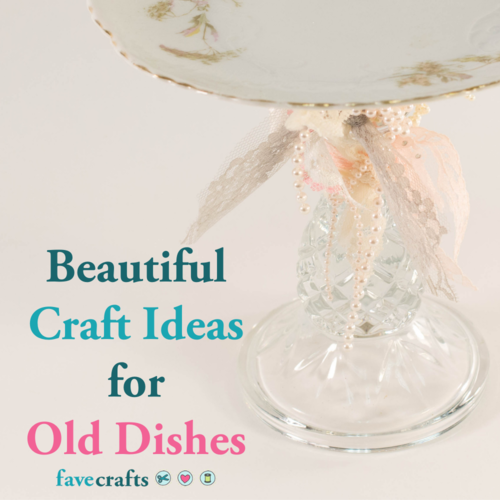 These craft ideas for old dishes are so pretty! You will be amazed by what you can make with old China, repurposed dinner plates, and more.

Make garden art from old dishes such as bird feeders and giant flowers. You can create sweet projects with chipped teacups, and you can update those plain old wine glasses with just a bit of creativity!

Before you pass up that pretty old platter at the thrift store, consult this list of wonderful craft ideas to turn something old into something new. And don't you dare throw away that gorgeous dish with the chip or crack in it! You can make something beautiful. Just browse the ideas below.

If you love what you're reading, subscribe to our newsletter Trash to Treasure.
Your Recently Viewed Projects