17 Crafty Uses for an Old Toothbrush
These old toothbrush crafts are surprisingly stunning.
Since dentists recommend that we all change our toothbrushes every three months, we accumulate quite a few old toothbrushes. Instead of throwing them away, you can repurpose old toothbrushes for recycled craft projects. This way, you can be eco-friendly while saving money on craft supplies. Below we've compiled a list of ways you can use old toothbrushes while crafting.

One technique you can try is using the toothbrush to splatter paint. Dip about 1/2 of the toothbrush bristles into paint or ink. Brush your finger across the toothbrush with the tip of your thumb. Make sure you point the dipped toothbrush down and toward what you want splattered. It's a little messy, but you'll get a fine speckled look. Look below for some fun splatter paint project ideas!
DIY Craft Projects for Old Toothbrushes
When adding an antiquing or metal finish to a surface, use the old toothbrush to get into any little cracks or crevices. Wrap the toothbrush head with a strip of paper towel or rag. Rub over surface and the bristles will get into the hard to reach spots.
 
Foiling detailed surfaces can be very hard to do. Use an old toothbrush to smooth the foil down. Rub gently, but firmly in a circular motion.
 
Some needle art projects require you to fluff the yarn or floss. Hairbrushes and combs are too harsh and often pull too tightly. Use an old clean toothbrush as a tool to brush out or fluff flosses and yarns. Santa's beard or the feathery center of a flower will be a breeze.
 
If you collect or use old bottles, old toothbrushes are great tools to clean up the glass inside and out.
 
Annie Cicale in her book, The Art and Craft of Hand Lettering, published by Lark Books, recommends using an old toothbrush to clean calligraphy pen tips. The bristles can get into the nooks and crannies of the intricate pen tips removing the ink so there is no build-up on the pen tips.
 
For years crafters have turned old toothbrushes into rug making tools. The bristly head is sawed off and a hole bored into that end, and the other end is filed to a soft rounded point.You can make this tool (Aunt Philly's Toothbrush Needle) using an old toothbrush.

Learn how to make a DIY Toothbrush Needle.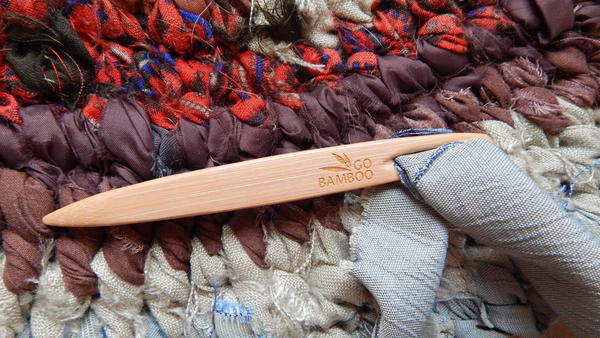 An old clean toothbrush can be used to smooth paper onto a surface like in book making or card making. Gently use a sweeping motion and the brush will smooth any air pockets or wrinkles. You must do immediately so the glue isn't set.
 
An old toothbrush can add texture to clays either by dabbing the bristles along the surface of the clay or using a sweeping motion across the clay. Artist also use toothbrushes to add texture to oil paintings or thick acrylic paints.
 
You can use an old brittle toothbrush to add texture to an old piece of furniture that you want to distress. Scrub the wood with the toothbrush while the paint is still wet to get the best result.
 
Old toothbrushes are great for cleaning jewelry. The bristles dust and reach into tiny spots. You can use the brush with or without cleaner, just be aware of the cleaning need for the jewelry piece you want to clean. The bristles will not scratch most materials, but do not use to clean pearls. Polish your silver easily using a toothbrush, silver polish, a rag, and water!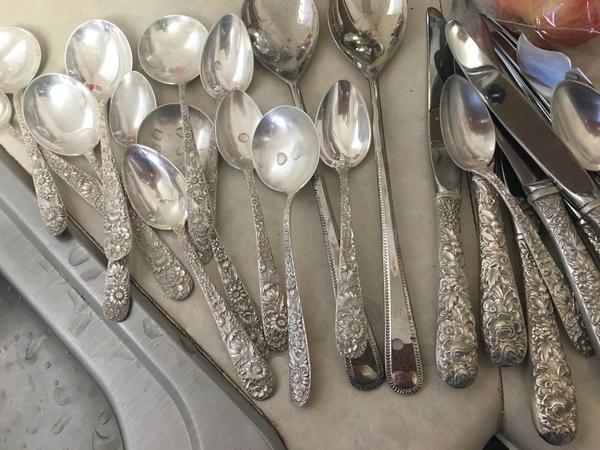 Once you discover recycled crafts ideas for old toothbrushes, you might wonder what else you can make for your creative projects. Learn how to craft with yarn scraps, water bottles, wine corks and so much more with 1000+ Recycled Crafts: Crafting with Recyclable Items. You'll never run out of DIY craft ideas, that'sfor sure. Cut down on your trash haul and use what you have for these unexpected craft ideas. Get the collection: 1000+ Recycled Crafts
DIY Craft Projects Using The Splatter Technique
Rock Star Wood Bracelets - Even if you don't party like a rock star, you can dress like one with these rocking bracelets.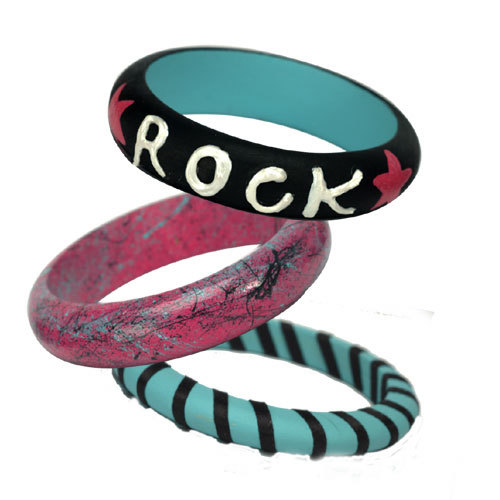 Painted Butterfly Tray - Using the lovely colors of spring, this butterfly tray is a quick and easy painting project. Add it to your spring kitchen decor or give it as a gift to a friend to celebrate the season.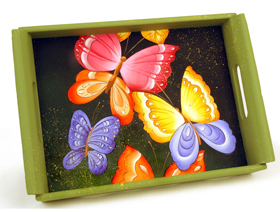 Splatter Paint Bridesmaid Tee Shirt - Get ready for your best friend's bachelorette party and spa day with this super cute splatter paint T-shirt! Use paint brushes or old toothbrushes to create the unique design.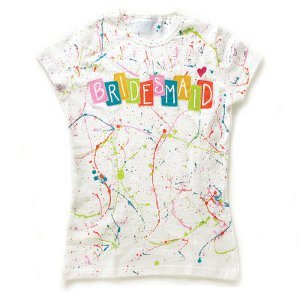 Embroidered Abstract Art - Use these art project ideas to make embroidered abstract art, which is great for decorating your home and sprucing up your walls.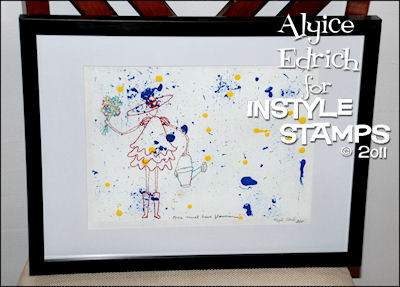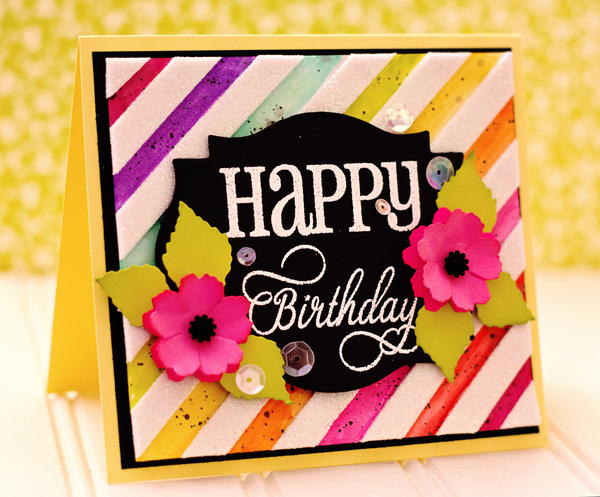 American Flag Picture Frame - Looking for 4th of July craft ideas? Try this American flag picture frame. Paint an ordinary picture frame with stars and stripes to frame your soldier's photo or to capture your favorite 4th of July memories.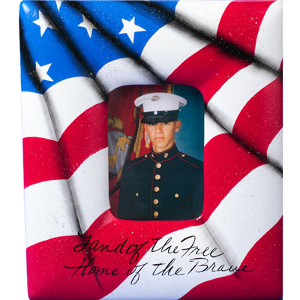 Shamrock Wall Hanging - Make this easy St. Patrick's Day craft with your kids this year. This project uses up all of those old paper bags you have lying around.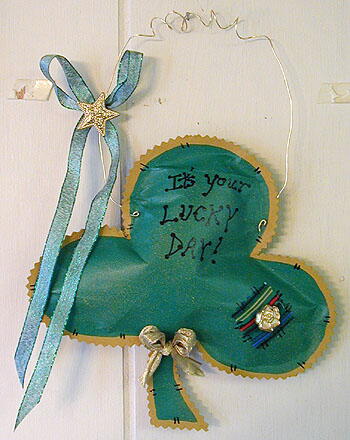 More Toothbrush Crafts
Sunflower Toothbrush Art: this lovely free kids craft involves using a toothbrush as a paintbrush to create a pretty sunflower picture.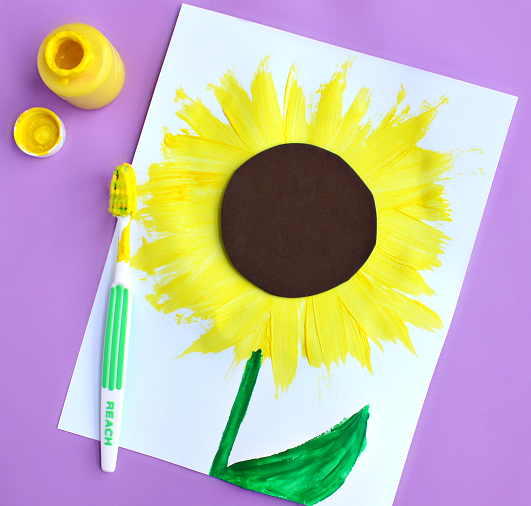 Stunning Toothbrush Bracelet: This is an excellent craft to do with your kids, but you of course have to help! Learn how to turn a toothbrush into a cute bangle bracelet.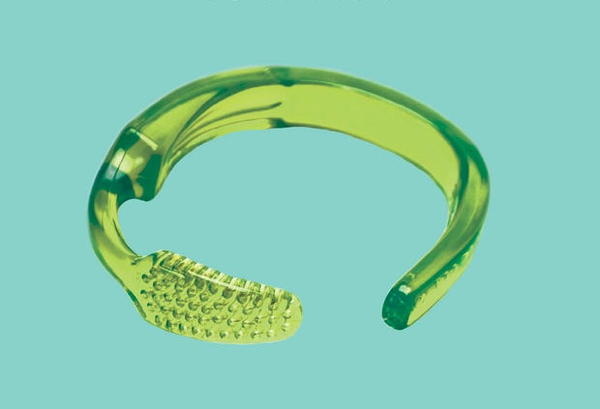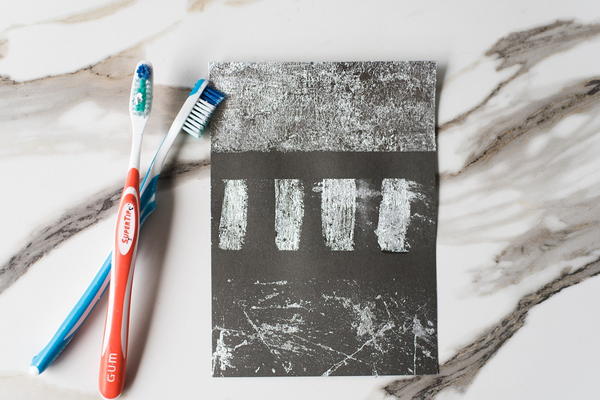 Easy Toothbrush Bracelets: our friends at AllFreeJewelryMaking.com have their own variation on the toothbrush bracelet! Spread the word about proper dental care by sporting one of these bracelets.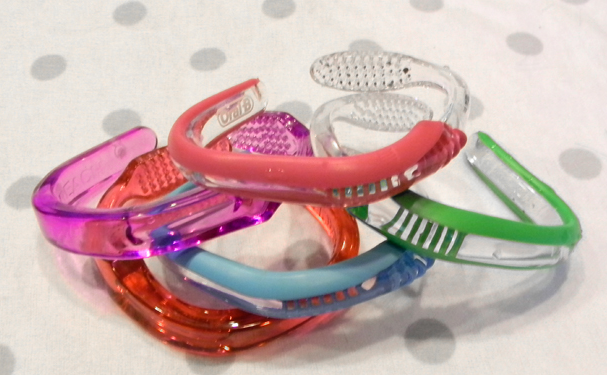 There are so many great uses for plastic water bottles, you might be a little overwhelmed. Luckily, we've rounded up the top recycled craft ideas for 25 Easy to Make Water Bottle Crafts and brought them to you in one handy list. Discover DIY craft ideas for homemade jewelry, organizers and even decorative home decor. Get the collection:42 Easy Water Bottle Crafts
Your Recently Viewed Projects
Join our community of 5 million crafters!
Get free craft projects, exclusive partner offers, and more.
Thank You for Signing Up!
There was an issue signing you up. Please check your email address, and try again.