What Is Felt Made Of?
Learn where it comes from, the properties of felt, and some wonderful crafty applications.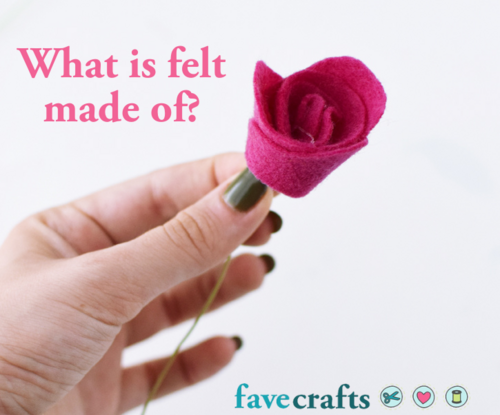 What is felt made of? Felt has historically been made from wool, but modern felts usually incorporate some blend of nylon, rayon, or other synthetic fibers. Learn more about felt below!

It's soft, durable, and comes in a variety of bright, welcoming colors. Kindergartners use it for crafts while professionals can create flowers, appliques, buttons, dolls, or nearly anything else out of this versatile material. It's felt!
What is Felt?
Felt is a thick, soft fabric. Unlike other fabrics, however, felt is not woven. Instead, the fibers are pressed and matted together. Though felt has historically been made from wool, modern felts usually incorporate some blend of nylon, rayon, or other synthetic fibers. Also unlike other fabrics, felt is not sold off the bolt by the yard, but instead by the square.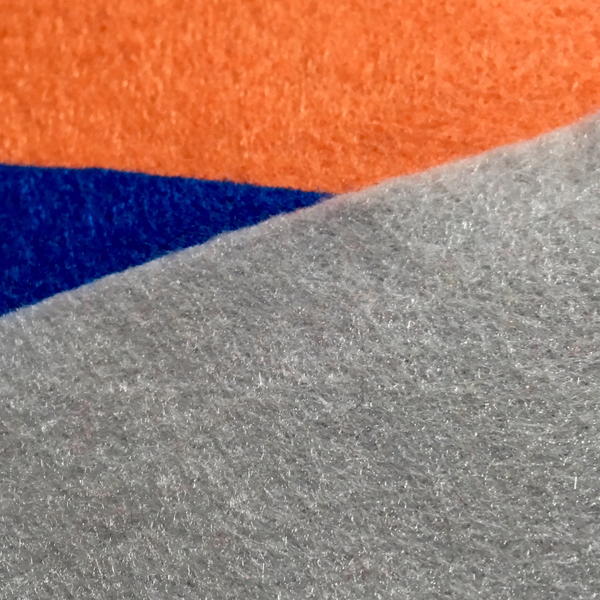 How is Felt Made?
On an industrial level, felt is made by first combining the correct fibers. These fibers are 'carded', meaning they are combed through until combined. The final round of carding creates a dense but thin web of inter-connected fibers. These webs are stacked on top of each other. They are then run through a steam table, which applies pressure, heat, and moisture in the proper levels. The end result is that the wool fibers shrink and condense, becoming smaller but thicker. Finally, the felt is ready to be dyed, cut, and shipped.

However, you can make your own felt at home! Any woven or knitted woolen garment can be felted simply by running it through the washing machine and then a high-heat dryer. If you've ever accidentally shrunk a favorite wool sweater, you've created felt.

For more details, check out our article Ways to Make Your Own Felt + 11 Felt Crafts.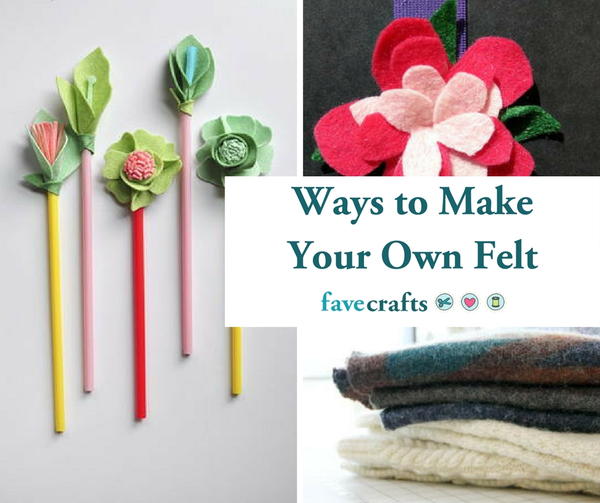 Craft Applications of Felt
Felt is thick and, since it is not woven, lacks a warp, weft, or bias. This makes it unsuitable for clothes such as coats or trousers, but ideal for accessories. Historically, beaver felt has been used to make top hats and add extra warmth to winter boots. Even today, popular hat styles such as the fedora, trilby, homburg, or cloche cap are frequently made of lined felt.

Check out one of my favorite tutorials for an adorable felt accessory: Felt Princess Flower Crown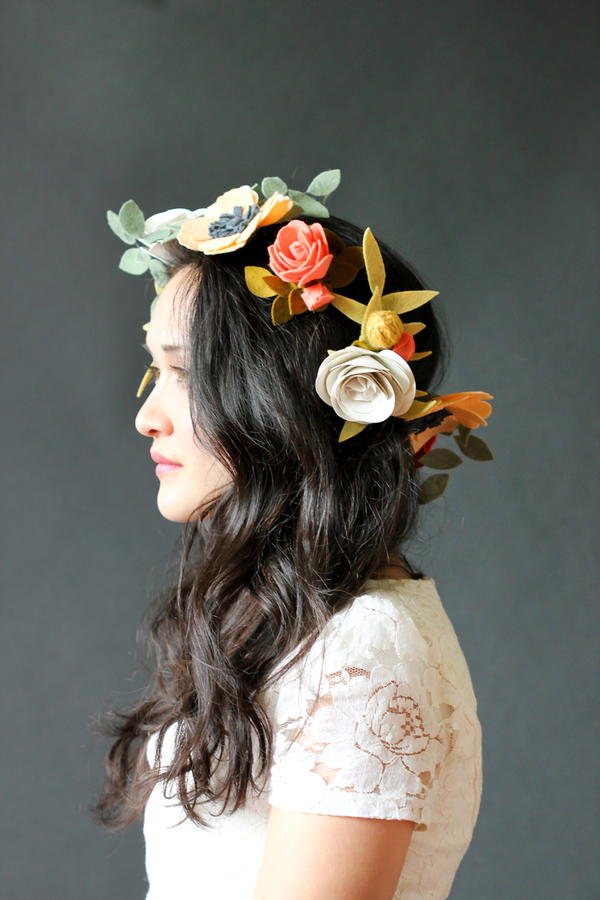 Industrially, felt helps dampen sound and so can be found lining the walls of many recording studios. It's also used in framing, where the soft felt protects the delicate painting against damage.

Lastly, felt puppets are popular for children. 2-D dolls and props made out of felt can be affixed to a felt board, which teachers often use to make a story visually interesting to small children.

For example, this Bible Stories Felt Board Craft can be used for Sunday school!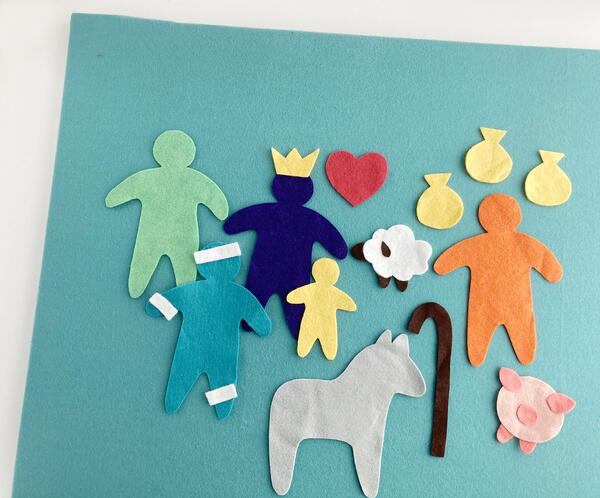 Felt Projects
Here are some fun projects you can do with felt.
Holiday Decorations
If allergens or food sensitivities are an issue, felt can helpfully replicate the experience of carving a jack-o-lantern or decorating sugar cookies. Buy squares of orange or beige felt, then stock up on supplies like glitter, fabric paint, rhinestones, or puff paint. Cut, decorate, and display!

Get holiday craft ideas in 18 Fall Felt Crafts Too Beautiful to Miss and Christmas Felt Ornaments.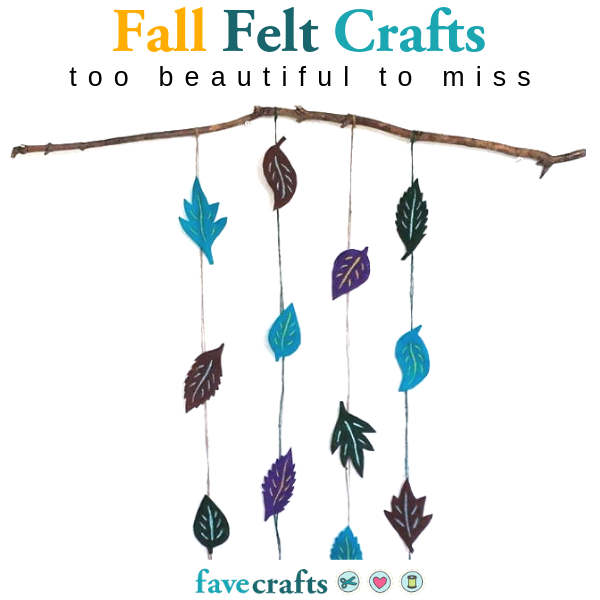 Fabric Flowers
Your Recently Viewed Projects
Join our community of 5 million crafters!
Get free craft projects, exclusive partner offers, and more.
Thank You for Signing Up!
There was an issue signing you up. Please check your email address, and try again.