Can Felt Be Ironed? Working with Felt from Ironing to Care
Learn how to wash felt, the best scissors for cutting felt, and more excellent tips.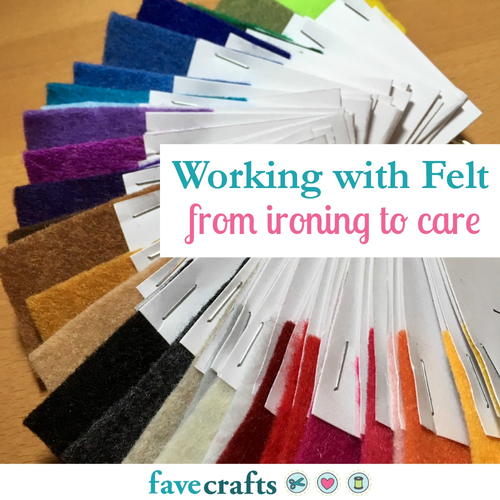 Felt is one of the most versatile and affordable textiles around. It's perfect to use for crafts, fashion design, jewelry, and much more. Most felt is pretty affordably priced, and it's relatively easy to find in stores or online. When working with felt, you'll get the best results if you iron and care for it properly. 

If you're wondering whether you can iron felt or how to wash it, consult the list of tips and tricks below. A few handy tips can prevent headache when it comes to working with this versatile craft material.

Let's look at a few tips that will save you time and money on your next project using felt! 

PLUS: Get great crafts delivered straight to your inbox!

Sign up for FaveCrafts
Can Felt Be Ironed?
Yes, you can iron felt. Sometimes felt can get a little wrinkled when stored for a long time, or even arrive with some wrinkles from the supply company. The temperature at which you should set your iron depends on the fiber content of the felt. Read your iron's instruction manual for the suggested setting.

I always start at a lower temperature and then increase it if my fabric still isn't flat. Iron steaming with water isn't usually needed for felt fabrics. If you're really unsure about how the fabric will respond do a small tester beforehand.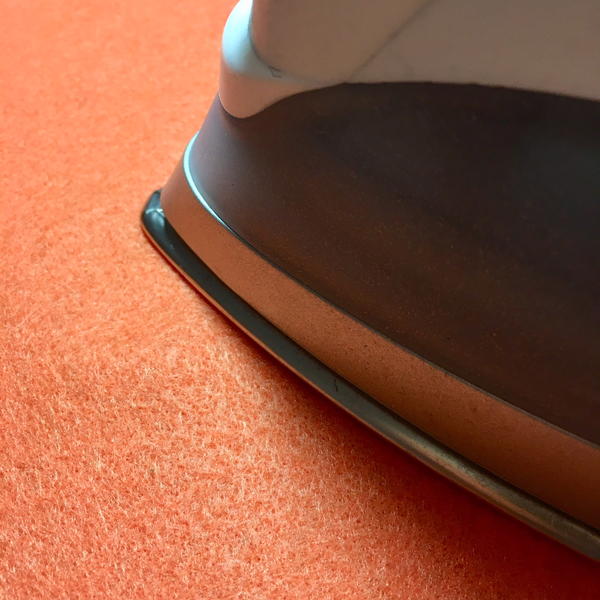 What is Felt?
"Felt" can be both a noun and a verb.

The noun describes a fabric or cloth that is made using pressure, matting, or heat to compress the fibers together. It can consist of man-made fibers (like polyester), natural fibers (like sheep's wool), or even a combination. Felt fabric usually comes in relatively thin sheets or rolls, and is available in a wide variety of colors, patterns, and even textures.

"Felting" includes the technique of needle felting that produces three dimensional items (as a finished product).

There are many methods for manufacturing felt fabric, some of which you can even do yourself (like wet felting in a washing machine). It's such a versatile material, so experiment with different techniques like sewing, gluing, folding, etc.!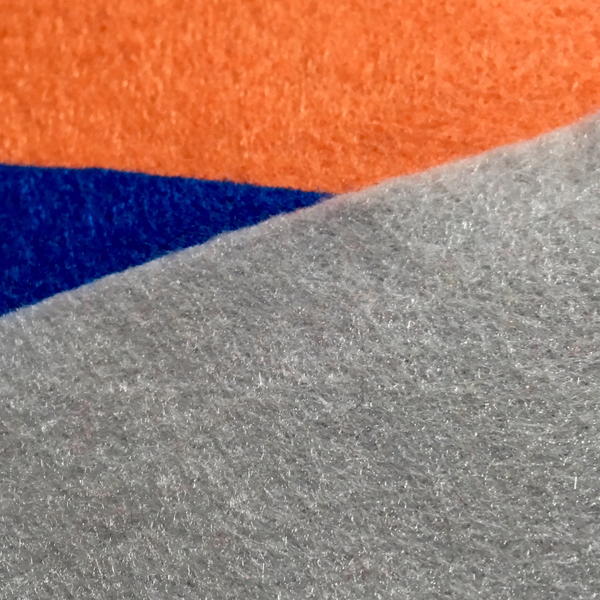 Cutting Felt
What are the best scissors for cutting felt? Another reason I love working with felt: it cuts very easily with a good pair of fabric scissors.

Cut your felt out on a clean, flat table surface and store it in a bag or box to keep it dust- and debris-free. 
Felt can pill (get fuzzies) a bit and also show marks from stickers.  Gently remove any unsightly fibers by placing your pair of scissors parallel to the fabric and trimming.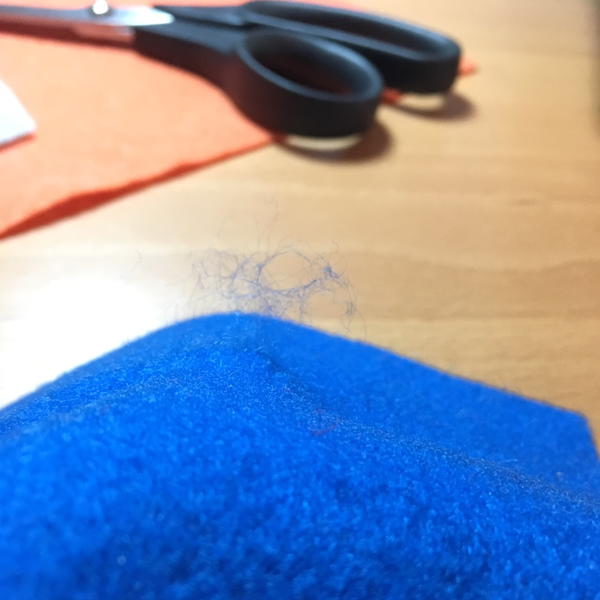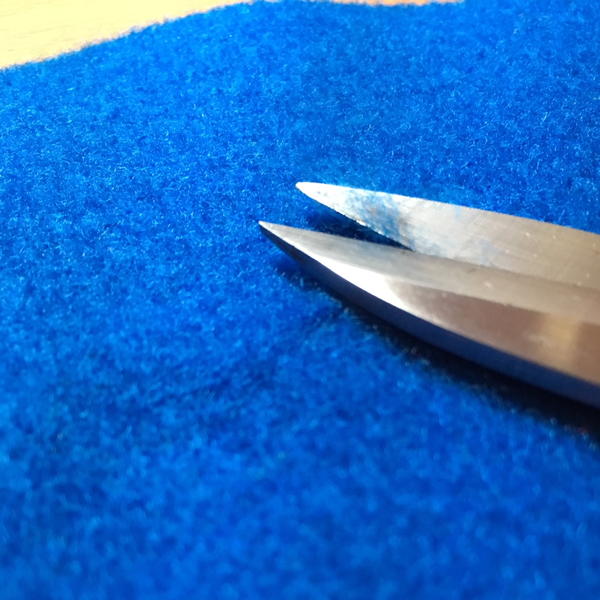 Felt Care
You can clean felt that has stray fibers on it with a piece of clear packing tape or a lint roller. That's my favorite way to get fuzzies and lint off quickly and inexpensively.

I also don't recommend getting felt very wet, as it can warp the fabric a bit. If you take good care of your felt items they will last for years!
Washing Felt
Much like ironing, be extra careful when washing felt. It's a durable material, but can possibly shrink or warp if you machine wash and dry it (especially at very high temperatures). For example, if you're making a wrist pouch out of felt, wash a sample one to see if it shrinks.

You won't have to wash felt crafts or accessories very often, but if it's an item that has gotten a little dirty it's usually best to hand wash and lay it flat to dry.

These suggestions can help you make the most of your next felt project, so enjoy your crafting!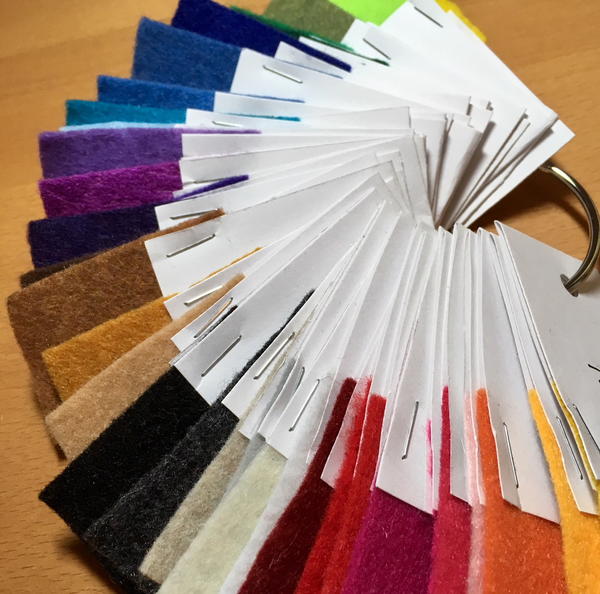 Your Recently Viewed Projects
Join our community of 5 million crafters!
Get free craft projects, exclusive partner offers, and more.
Thank You for Signing Up!
There was an issue signing you up. Please check your email address, and try again.