What Glue Works Best on Felt?
Does hot glue work on felt? Fabric glue? Learn the best options in our handy guide.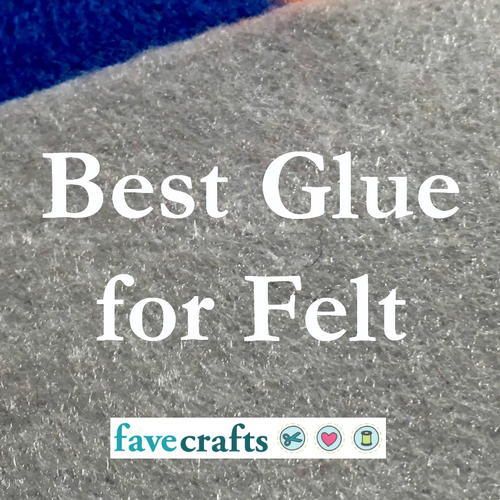 The best glue for felt is tacky glue, hot glue, or permanent adhesive, but there are pros and cons to each adhesive!

Some adhesives take a longer time to dry than others, while some are more kid-friendly. You'll also have to be aware of some of the aesthetic differences between the adhesives available. Last, you might already have some of these adhesives on hand, which might make them more appealing than going to the store!

Read more about our favorite adhesives for felt crafts and what makes them ideal for your project below.

And if you love what you're reading, let us know by subscribing to our newsletter, Quick and Crafty.
One felt enthusiast suggests that different adhesives may work better for different types of felt, but do you know what the different types of felt are? Learn about them in5 Types of Felt: Felt 101
Tacky Glue
Tacky glue is a tried and true classic for gluing felt. It's excellent for gluing felt to felt, and for any other general crafting. You do want to make sure the glue has some tack and is a bit thicker than your ordinary white glue. This option is the most kid-friendly, which is wonderful, but it does take longer to dry than the other methods listed below.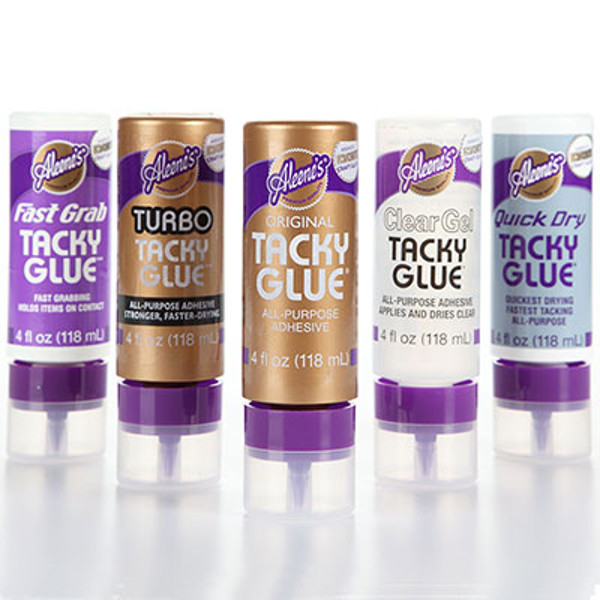 Hot Glue
Hot glue is a personal favorite adhesive! It adheres to the felt easily and dries super fast. This option is of course less kid-friendly since you do need to help or supervise, but the fact that it works so quickly is really fantastic.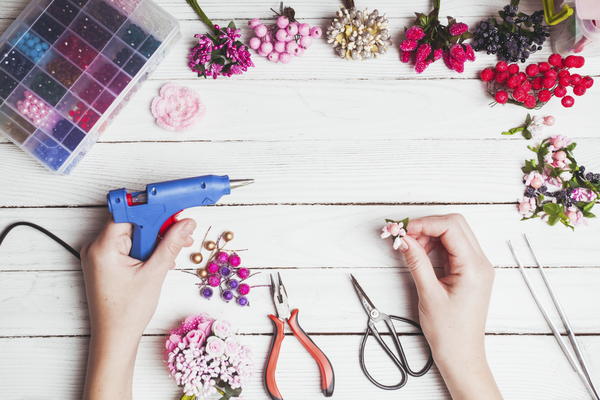 Permanent Glue
A permanent glue like super glue or E6000 is another option for adhering felt. This will give you the strongest hold of the options listed, but there are a number of cons when it comes to this adhesive. It smells strong and often has warnings on the packaging suggesting you work in a well-ventillated area. This glue is also not kid-friendly.
Fabric Glue
Any fabric glue is bound to be a wonderful option, and this comes very highly recommended by many felt enthusiasts! Anything marketed as a fabric adhesive will work well with all those little felt fibers. It sticks hard and dries fast, but there is a chance it will soak through your felt and harden it. Proceed with caution.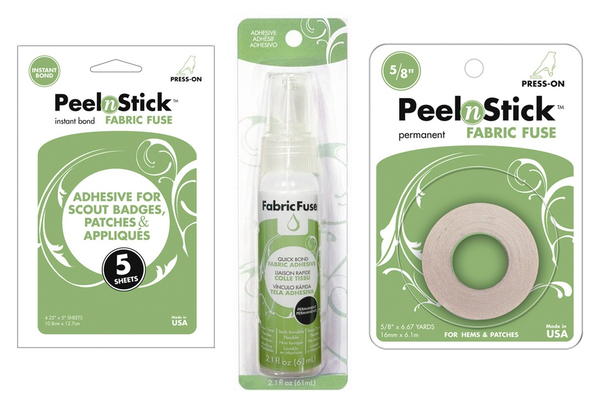 Adhesives to Avoid
The number one adhesive to avoid is ordinary white craft glue. This is because the glue is runnier, making it difficult to stick because it will soak through your layers of felt. This also does not make your project aesthetically pleasing because you will end up with darker, rough patches where the glue soaked through.
Alternatives to Adhesives
If your project doesn't necessarily require an adhesive, you might want to try another method of holding the pieces of felt together. If you're a sewist, adding a bit of stitched detailing or a simple cross stitch to hold the pieces in place could give the project an artistic look. You could try using a brad, button, snap, eyelet, or even staples depending on the project.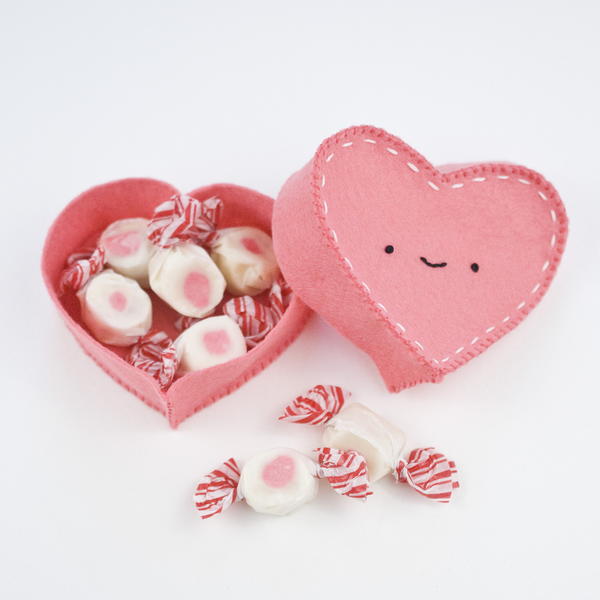 Your Recently Viewed Projects
Join our community of 5 million crafters!
Get free craft projects, exclusive partner offers, and more.
Thank You for Signing Up!
There was an issue signing you up. Please check your email address, and try again.