Is Felt Heat Resistant?
Is craft felt flammable? Read this guide before grabbing that iron for your next felt project.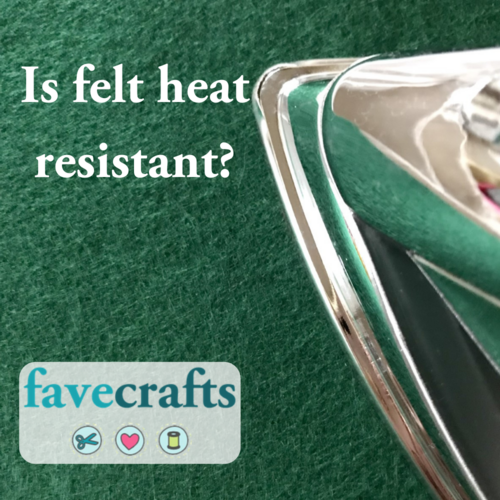 Working with felt can raise some questions about the properties of this material. Craft felt is a synthetic fabric usually created from recycled plastic bottles (that then become polyester).

The result is an endless array of beautiful solid colors that can be used for so many kinds of artistic projects! Sometimes felt will need to be ironed or exposed to high temperatures, so you might be wondering if it is heat resistant.

Below is the answer to the question, is felt heat resistant?, along with a few tips for working with felt and heat. If you work with felt or want to start, this is an important read.
 
Defining Heat Resistance
"Heat resistance" refers to an item's ability to withstand burning or melting when heat is added. When it comes to crafting, knowing what's natural and synthetic and how the materials react to heat are some of the most important aspects to learn before ironing or adding other types of heat.
Heat Resistance of Felt
Going by the above definition, synthetic felt fabric is usually not heat resistant. It could be called heat "tolerant" because felt can be lightly ironed, but anything very hot can melt the fibers. Some craft felt can even have metallic tinsel-like inclusions or glitter to add shimmer, and these are even more likely to melt under high heat.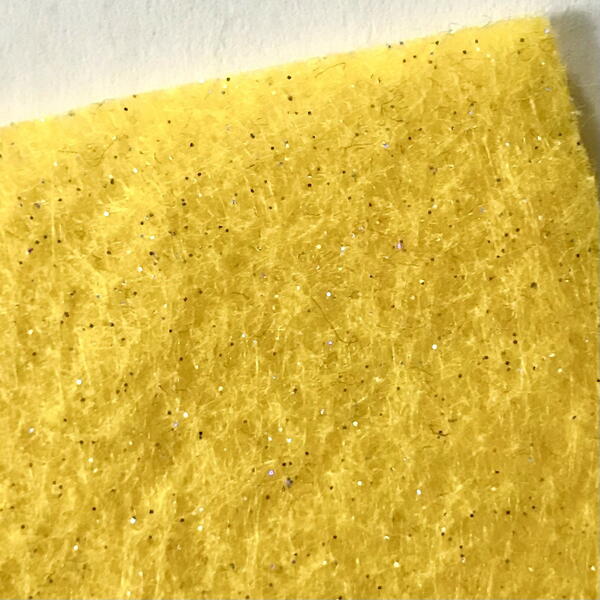 So when might polyester felt need to be ironed or heated? This could be the case for felt that is being stored and gets wrinkled (or arrives creased), if iron-on patches are being added, when felt needs to be washed and dried, and in other situations.

If heat damage or melting is a concern, cut a small section of the fabric off and test it. Creating sample swatches of the felt you're using before starting a project can help prevent waste and frustration.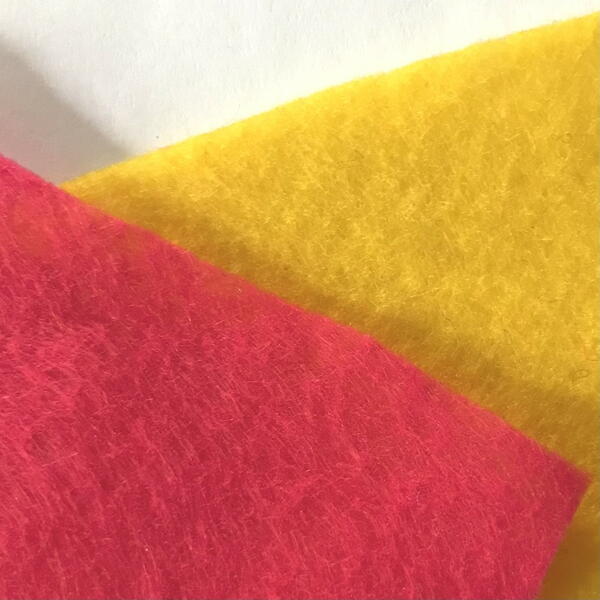 Washing and Drying Felt
The heat resistance of felt fabric is most important when it comes to washing, drying, and ironing it. When felt gets dirty or must be washed and dried for another reason, the less high heat the better.

  - Hand wash the felt if possible with a mild clothing detergent.
  - If it has to go in the washing machine use a gentle, short cycle setting. 
  - Reshape and then air dry the felt fabric.
  - A clothing dryer is not recommended for felt as it may warp or melt the fibers (but if necessary use the lowest heat setting).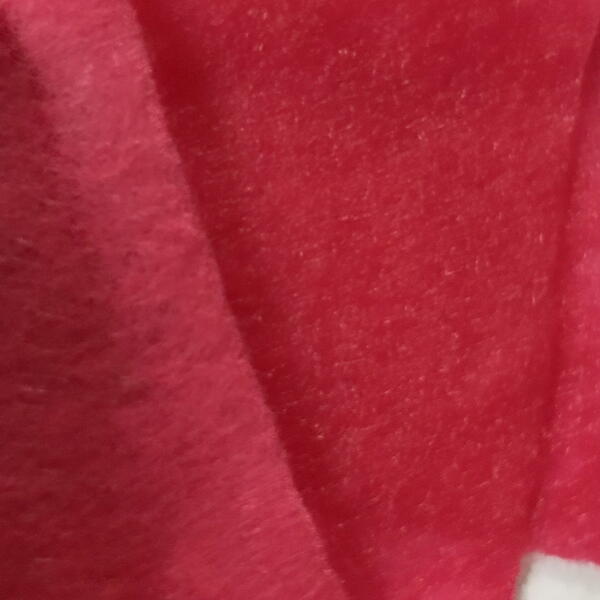 Ironing Felt
In some scenarios synthetic felt will have to be ironed. Deep wrinkles in craft felt fabric can be removed using this tool. It's really important to be careful and consider the amount of heat you use when ironing felt.

  - Use a low heat setting on your iron.
  - A slightly-damp cloth placed between the felt and the iron can help steam out tough wrinkles.
  - Check the felt fabric often to make sure it isn't melting or discoloring.

Following these tips should eliminate some worry when ironing felt. Happy crafting!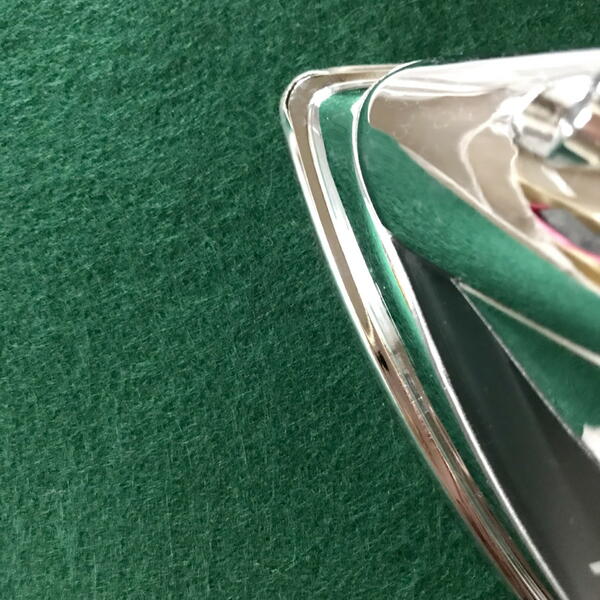 Do you have any tips for working with felt?
Let us know in the comments below!
Your Recently Viewed Projects
Join our community of 5 million crafters!
Get free craft projects, exclusive partner offers, and more.
Thank You for Signing Up!
There was an issue signing you up. Please check your email address, and try again.