Disadvantages of Felt
Get ready for some felt facts! We love felt but even the best supplies have negatives. This page focuses on the bad things about felt.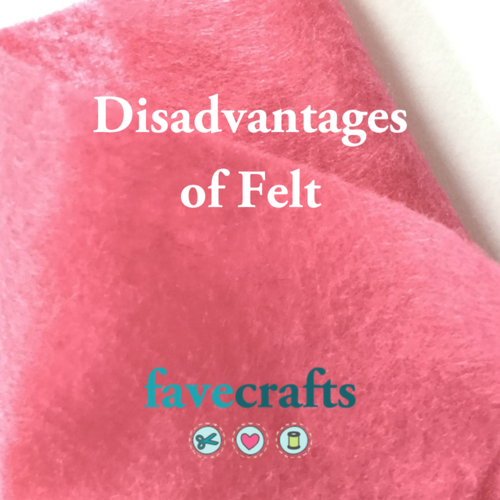 Felt is an extremely useful and fun crafting and sewing material. It's easy to work with for a variety of projects, inexpensive, comes in many colors, and can be purchased at all kinds of stores.

Unfortunately, there are also a few disadvantages of using this synthetic felt fabric.

This page will go over the disadvantages of felt. Acknowledging the properties and limitations of any craft supply will help save time, frustration, and money.

Let's look at some of the disadvantages of this material, as well as ways to work around these issues.

Note: All felt is made by pressing or matting the fibers together rather than weaving like other types of fabric. This post refers to synthetic craft felt, not natural wool felted fabrics. It's usually made of polyester that comes from recycled bottles. Wool felt material has some different properties than the type made from plastic.
What are the Disadvantages of Felt?
We think that the positives outweigh the negatives when it comes to felt. However, it's still important to learn the bad things about felt before deciding to use it for your craft projects. That way, you can assure that it's the best choice for what you're making.
 
1. Felt is flat.
Just like most fabrics, felt is relatively flat. When used in crafts it is cut out with fabric scissors, not molded or sculpted (like more three-dimensional materials such as polymer clay). This makes felt less practical for large projects that take up a lot of space.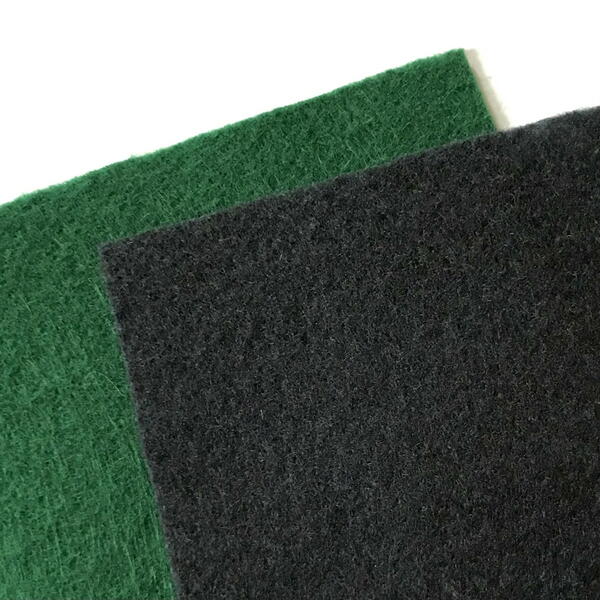 Felt requires multiple sheets or pieces of felt to achieve the dimension of other craft supplies. Felt can still play a part in other aspects of a large-scale project, even if it's not the majority of the material being used.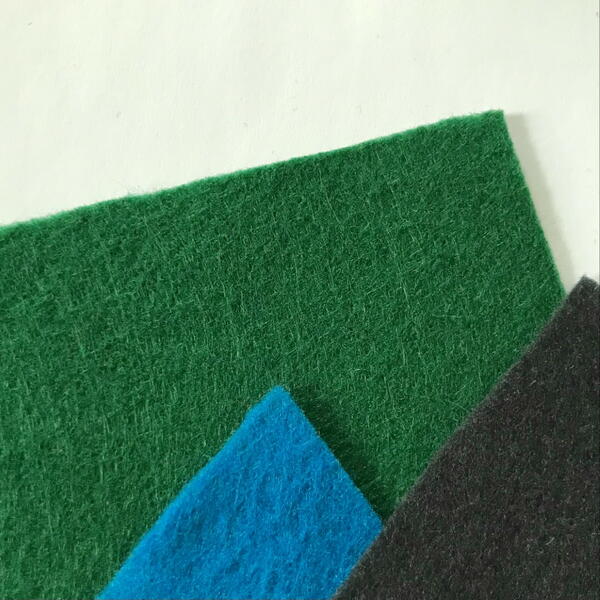 2. Limited pattern selection for felt.
While the color choices of felt are nearly endless, patterns are less common. Some beautiful designs are available (including leopard print, flowers, etc.), but the properties of felt don't work with more intricate patterns.

Since felt is matted together instead of woven, the fibers are more visible and creating a pattern is harder. In cases where you need a tiny printed design on the fabric, polyester or cotton material might work more effectively.
3. Felt should be washed by hand.
While felt is a sturdy and resilient material, it can still get dirty as easily as anything else. But washing it isn't as simple as throwing it in the washer and dryer. In most cases felt fabric should be hand-washed with a very gentle detergent.

If you must use a washing machine to clean felt it should be set to a delicate cycle. Machine drying can also damage and shrink felt, so air drying is recommended.
4. Felt can become fuzzy or shed.
Another disadvantage of felt to discuss is the texture. Since felt is pressed when made instead of woven like other fabrics, unfortunately, it can get pills and fuzzies.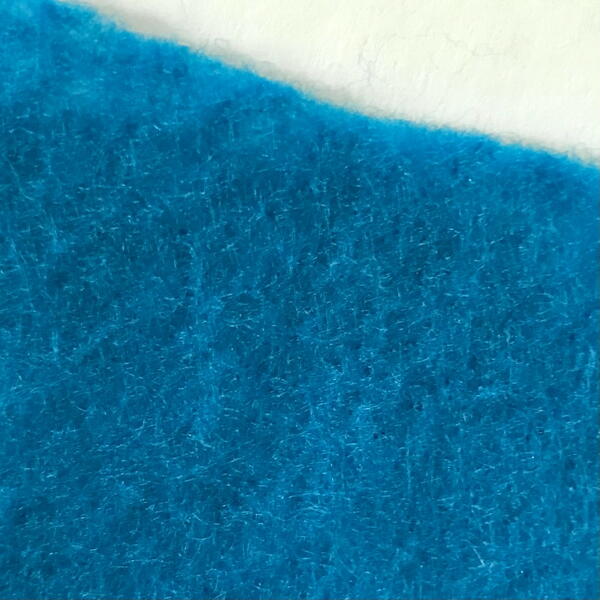 This texture can look unfinished in some situations, or even change the style of the project being created. Of course, this fuzzy texture is what makes felt a perfect choice for more rustic craft projects! It just might not work as well for polished looks (like evening garments and accessories).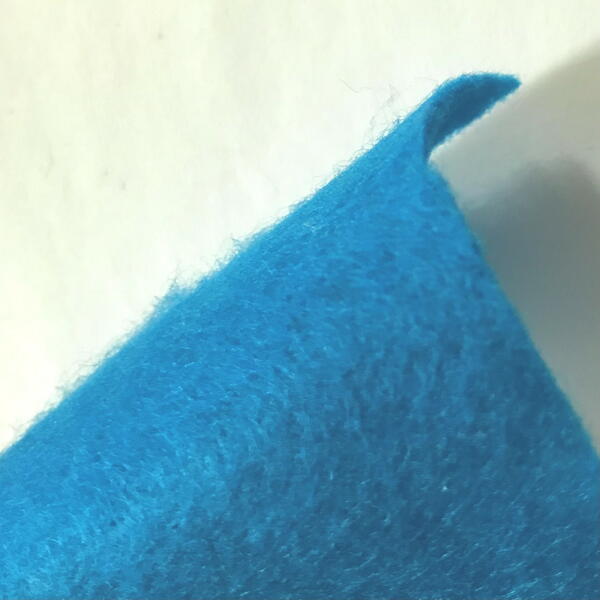 5. Felt is not always ideal for everyday items.
For a few of the reasons we discussed above, felt is not always a good choice for items you will use every single day. Although there are different weights and stiffnesses within various types of felt, it's generally similar when it comes to working with it and the finished product.

Felt is thin and also doesn't "wear" over time as well as other kinds of fabric that is more heavy-duty (like denim and cotton canvas). This could be a positive or negative depending on what you're looking for in the finished piece.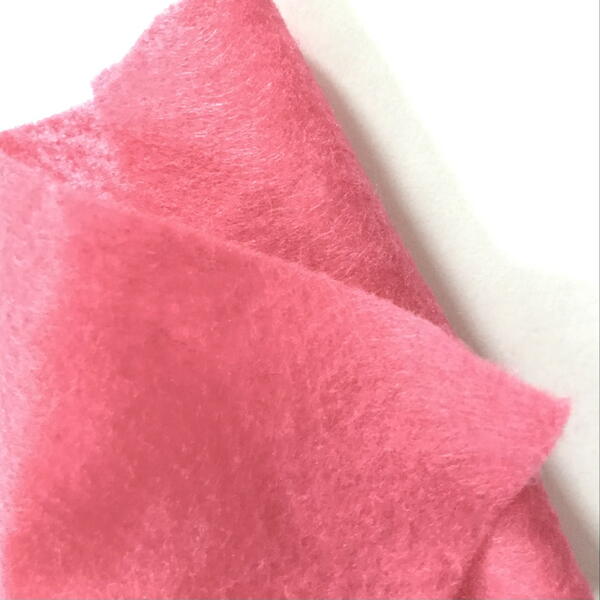 You also have to consider allergies and feel when it comes to felt. All felt is chemically produced but there is a variety of different types available. Wool felt used for anything that touches skin could aggravate sensitivities. Polyester felt is plastic-based. This and other types of felt can be harsh to the touch as well.

That being said, felt is still perfect for many wearable crafts and fashion statement jewelry items! Save your felt for special occasion accessories and indoor art projects instead.
BONUS! Alternatives to felt fabric.
If you choose not to use felt, what is a good alternative to felt? Again, it depends on what you're making. For a similar price point and buying options, fleece sheets make a great substitute.

Fleece is softer but that also means it's more flexible than felt and may not work for sturdier makes. It can also be found in larger sheets or cut off the bolt. See how it's used by checking out this Fleece Dog Toy (shown below).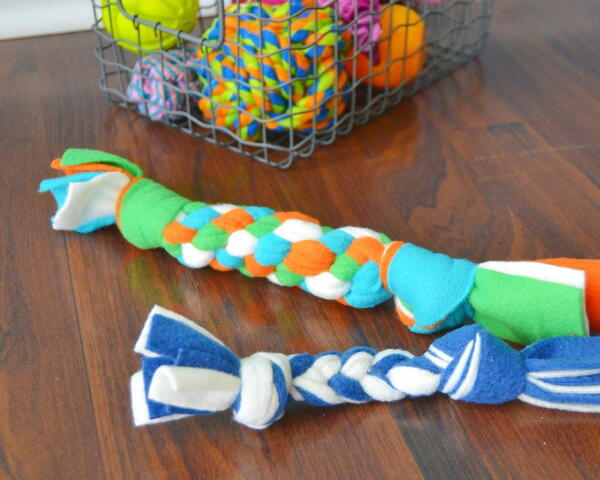 Faux suede is another great alternative to felt. It's similar in that it's easy to cut, isn't highly stretchy, and doesn't fray.

Flannel is another good alternative because it's soft, doesn't fray much, and is easy to work with. Just keep in mind that flannel can shrink if not properly laundered.

Felt is one of the best craft materials to work with and we love to use it when we can. But choosing the wrong fabric can cause trouble. Hopefully this informative page helps you determine whether or not using felt in your next project is the best plan.
What are your thoughts on working with felt for crafting?
Let us know in the comments!
Your Recently Viewed Projects
Join our community of 5 million crafters!
Get free craft projects, exclusive partner offers, and more.
Thank You for Signing Up!
There was an issue signing you up. Please check your email address, and try again.