12+ Free Crochet Doll Clothes Patterns
Find a crochet doll dress that is absolutely adorable and other cute patterns below.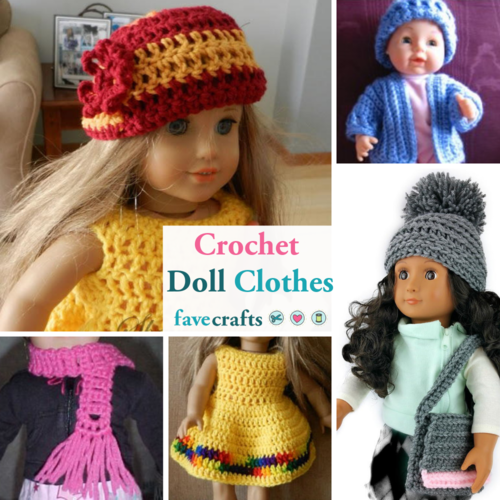 Find free crochet doll clothes patterns and other adorable accessories in this collection! From sweet dresses to miniature ruanas, the patterns here will ensure your adorable doll is at the height of the latest fashion trends.

Below you'll find patterns for a variety of sizes including 18 inch dolls, 10 inch baby dolls, and Barbies in this collection. There are several ideas for skirts and dresses, and you'll find American Girl Doll hats, scarves, and more here too!

Best of all, these are all free crochet doll clothes patterns for beginners! These easy crochet projects are a cinch to work up, so get started today and brighten the day of the little girl in your life.
Crochet Doll Clothes
Crochet American Girl Doll Dress
Learn how to crochet an American Girl Doll dress that's perfect for a standard 18 inch doll! This is a super easy and beginner-friendly pattern that works up in a hurry. The rainbow stripes add such a fun touch to the completed project! See an alternate colorway below as well!

Get the Pattern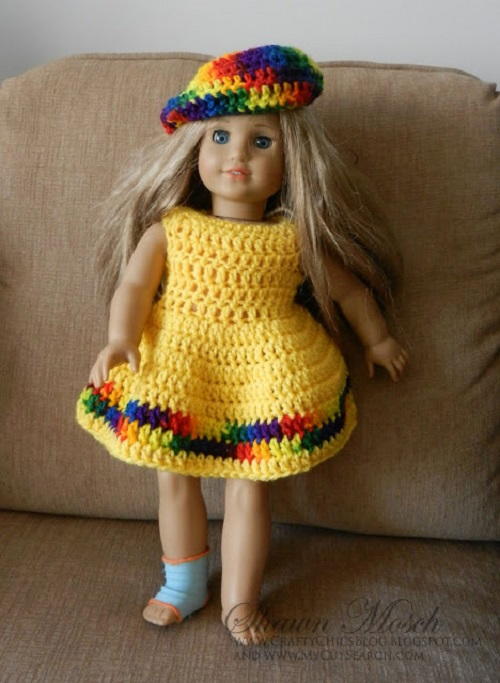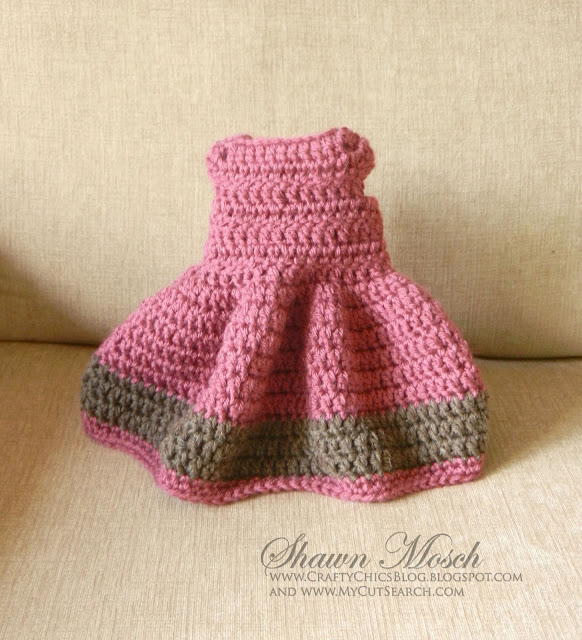 Crochet Doll Set
Make a darling complete accessory set for a 10 inch baby doll with this sweet tutorial! There are some lovely border stitches on this pattern that add sweet detail, but overall it is a very easy crochet project to complete.

Get the Pattern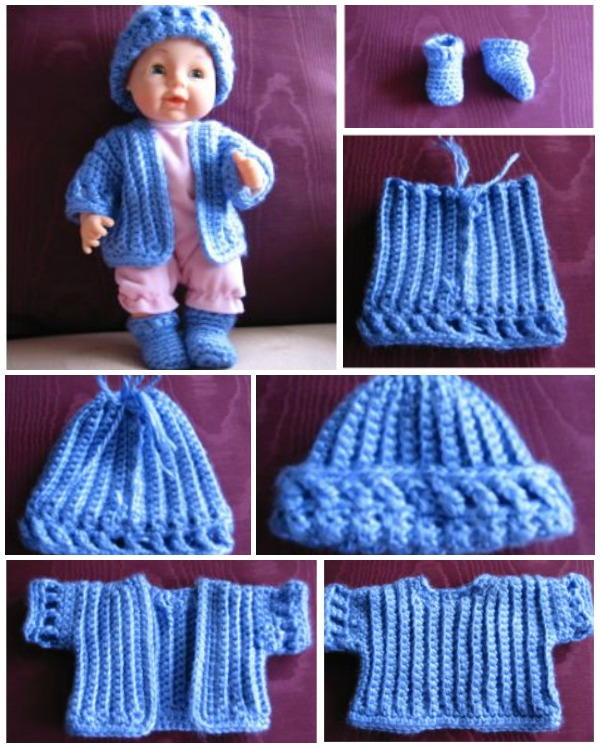 American Girl Crochet Scarf
Maybe you just need a basic and easy accessory for your 18 inch doll. This adorable pattern will work up in a blink and you can use it for smaller dolls too if you'd like!

Get the Pattern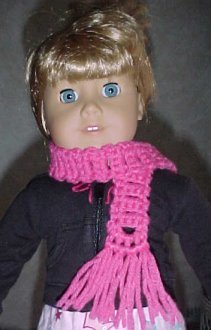 American Girl Crochet Poncho
This poncho pattern is super easy for an 18 inch doll and the ruffle edging is such a cute touch! If you've never made a poncho before, this is a beginner-friendly pattern you can try.

Get the Pattern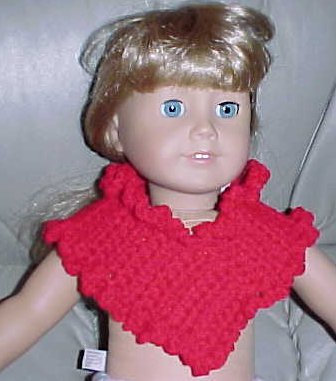 Barbie's Little Black Dress
Work with a crochet cotton thread and a thin 1.7mm crochet hook to complete this delicate pattern! This adorable project shows you a a few lengths you can make this dress, and the tutorial is complete with thorough step-by-step photos for reference!

Get this Pattern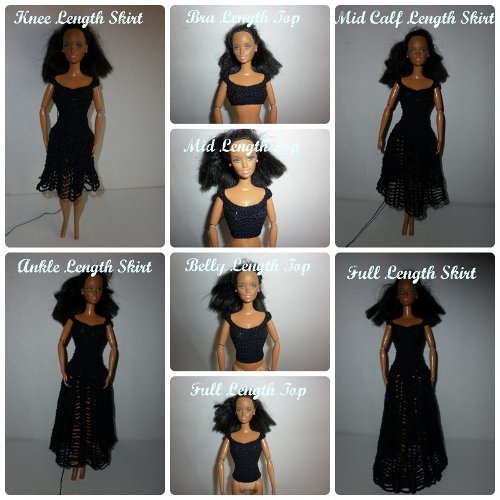 Team Spirit American Girl Doll Hat
This is the cutest little hat! While most team spirit attire can be sporty and athletic in style, this hat allows your American Girl Doll to support your favorite team in style!

Get the Pattern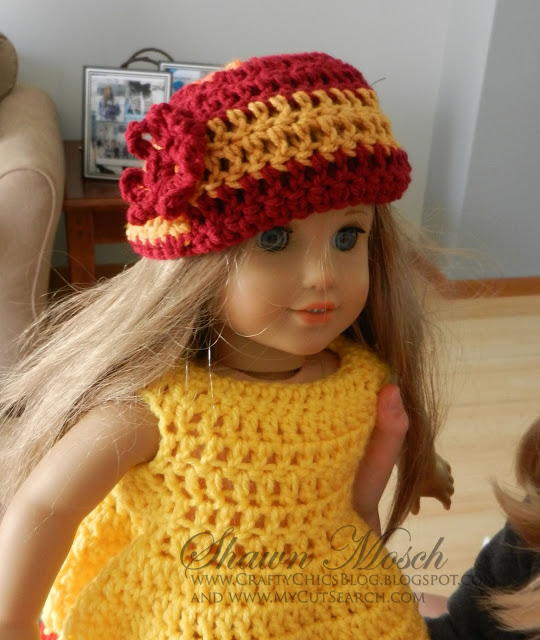 Crochet Mickey Mouse Ears
Is the little lady in your life bringing her doll to Disney? Make sure her doll is in the spirit just like the family when you crochet some mouse ears for her!

Get the Pattern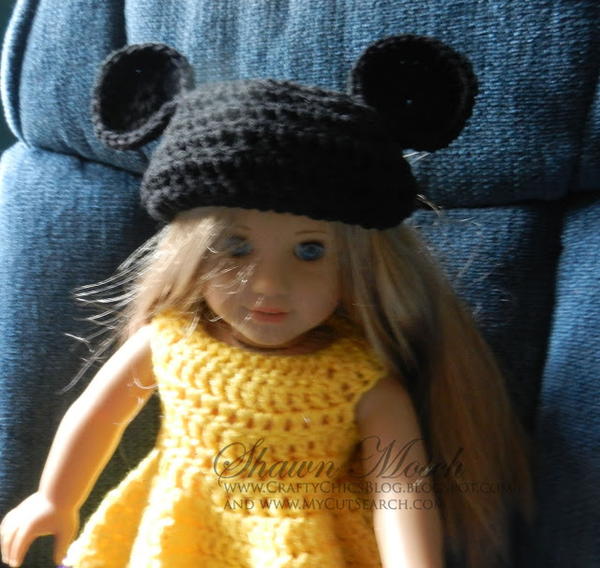 My Dolly Edgy Messy Bun Hat 2-in-1
Maybe you worked up a bun hat at the height of the trend. Well don't let your doll go without a similar accessory! This hat pattern gives you the option to work up a trendy messy bun hat for dolly or a traditional hat with a pom pom at the top.

Get the Pattern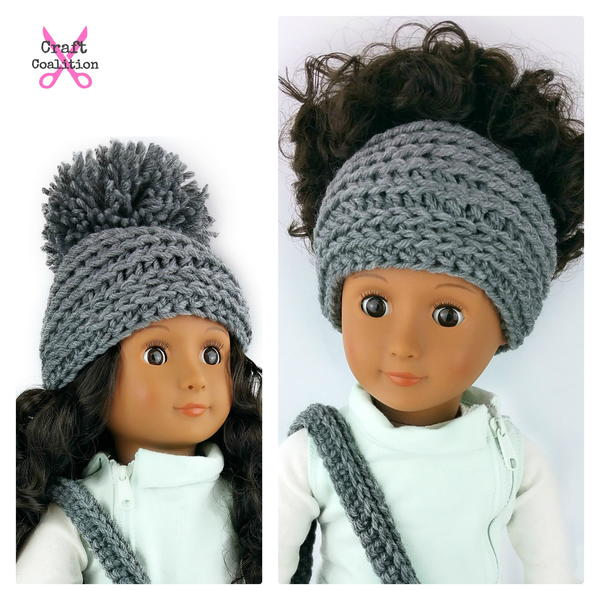 My Dolly Edgy Messenger Bag
While you're at it, work up a matching messenger bag to complete the accessory set! This precious bag is great for all your doll's on-the-go belongings.

Get the pattern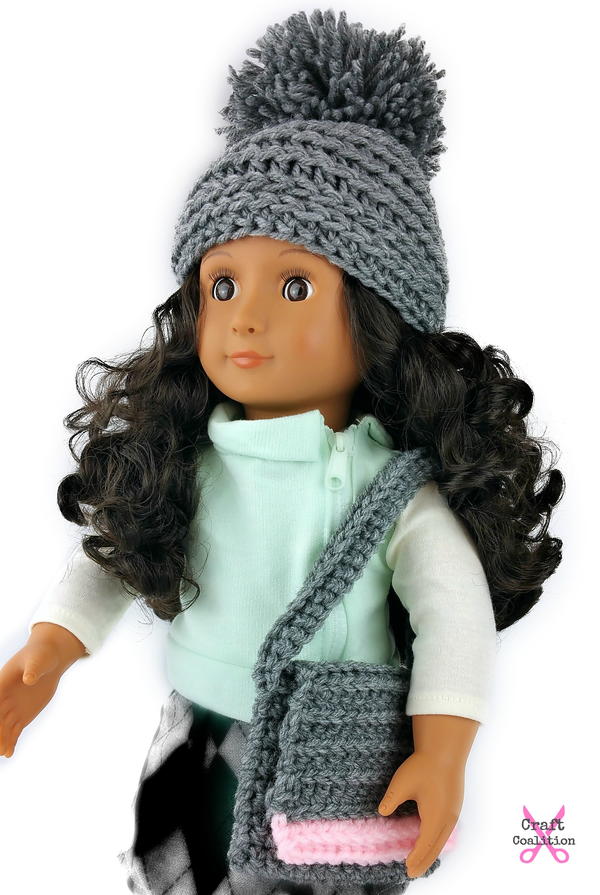 My Dolly Ruffle Ruana
Ruanas are fabulous accessories for humans and dolls alike! This adorable ruffly version is great for your 18 inch doll to wear as a standard ruana or wrapped up into a cozy scarf.

Get the Pattern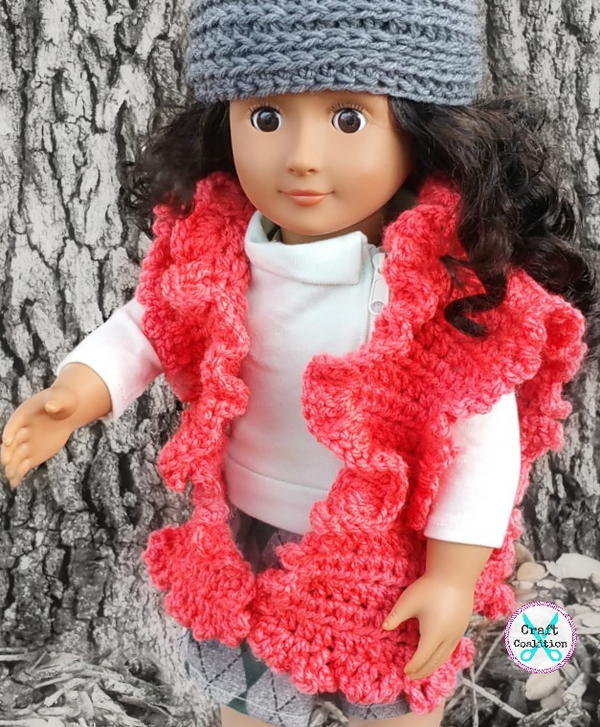 Doll Crochet Skirt Pattern
Make a cozy skirt for Barbie! This skirt patten is so easy to complete and will only take you an evening. Work them up in a variety of colors for numerous occasions!

Get the Pattern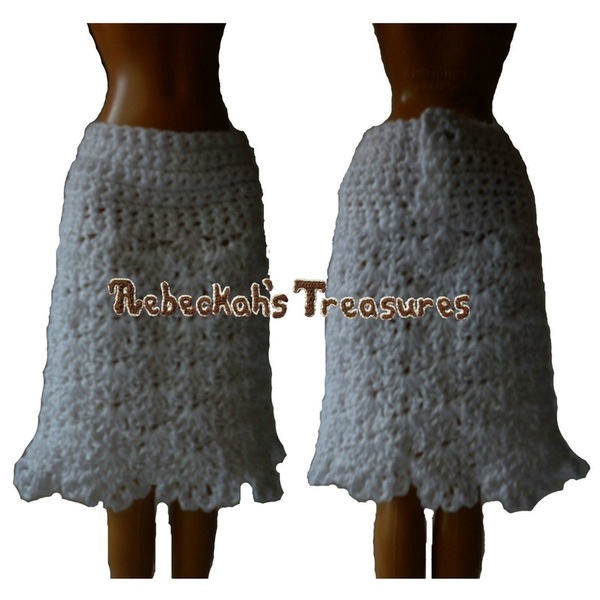 American Girl Crochet Hat
This adorable hat can be dressed up or dressed down! Pair it with dolly's Sunday best dress or with a denim jacket depending on the occasion. It's a classic design with an adorable bow to top it off!

Get the Pattern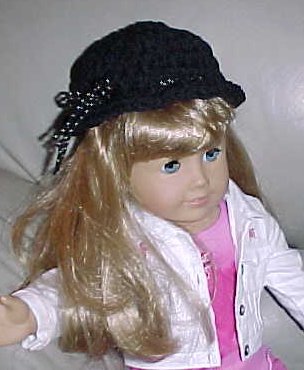 Bonus! Crochet Dolls
Maybe you're interested in making some amigurumi dolls for the little one in your life. Discover some of our favorite crochet dolls to make right here.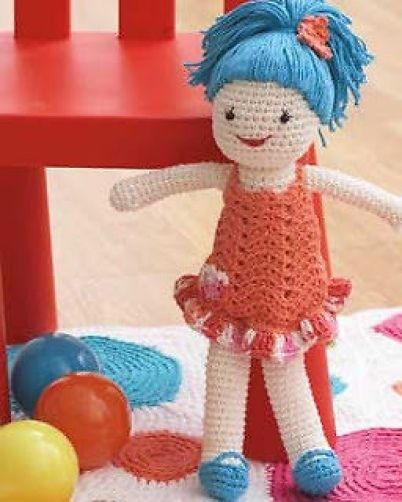 What sort of clothes patterns are you looking for with your doll?
Your Recently Viewed Projects