How to Wash Tie Dye Shirts and Projects
Washing tie dye shirts properly guarantees a pretty project. Learn how to properly wash your tie dye projects today!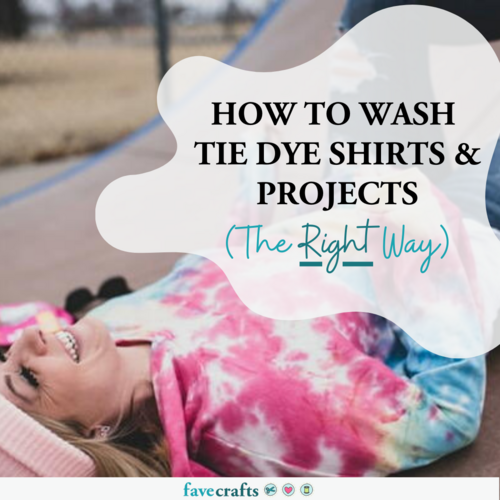 Washing your tie dye projects and tie dye shirts properly is imperative to keeping colors bright and projects perfect. If you do not care for tie dye properly, the shirts can fade much more quickly than you would like. Even the smartest, prettiest, and most stunning tie dye techniques and tie dye folding tutorials can be ruined by not properly caring for your project post-dyeing. The instructions below explain exactly how to wash tie dye shirts and projects to insure that your colors do not run.

The information below is divided into two parts: How to Wash Your Tie Dye Shirts for the First Time and Washing Your Tie Dye Shirts. Washing your tie dye shirt for the first time involves a few more steps to make sure that you keep your project looking beautiful as well as avoid destroying your other clothes in the process. If you are considering tie dye ideas and projects for your next DIY endeavor, make sure you keep this info handy.
How to Wash Tie Dye Shirts for the First Time
The first time you wash a tie dye t-shirt or tie dye project, you absolutely must wash it all by itself to prevent the colors from bleeding onto other garments. You may be tempted to wash several brand new tie dye t-shirts together, but this would be a big mistake. Newly tie dyed projects will run and ruin other garments around them. This means it is imperative that you wash them entirely on their own. Also remember that your tie dye project should sit for at least 24 hours before washing to ensure that the dye is set.
Rinse out your tie dye project completely while wearing gloves. Make sure you rinse out all of the excess dye. The better job you do of removing excess dye, the cleaner your tie dye designs will look in the end.
Place your shirt in the washer on the largest load on hot. The hot water will help remove excess dye from your tie dye project.
Place a small amount of detergent in the washer and turn it on.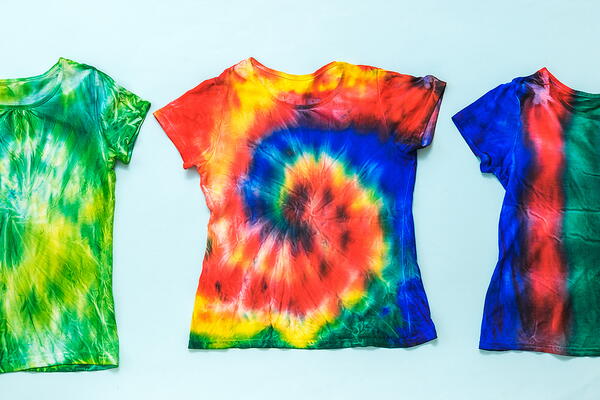 Pro Tips: What Detergent to Use for Tie Dye Clothing
Synthrapol SP Detergent is a great option for the first time you wash your tie dye project. It's an extra-concentrated detergent that is great at removing excess dye. However, it's not recommended for front load or low water washing machines as it just gets too sudsy. Be sure to follow all other product instructions when using this detergent as well.

To care for your tie dye clothing after the first wash, color safe detergents are the way to go. Woolite Darks is a great option.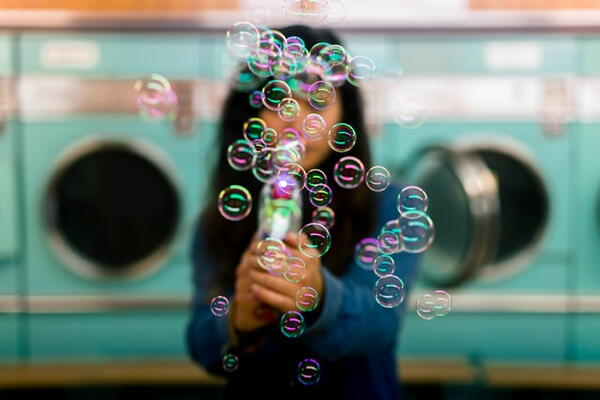 Washing Tie Dye Shirts: The Next Few Wash Cycles
For the next few washing cycles, you should wash your tie dye shirts entirely on their own in warm water. Generally, up to 3 washes will do the trick. This is an imperative step that allows you to prevent from destroying other clothing pieces.

During these washes, it's a good idea to check in on the color of the rinse water. If the rinse water is a muddy color, then you know that dye is still being rinsed from your tie dye project. So, it's not yet ready to be tossed in with a regular load of laundry.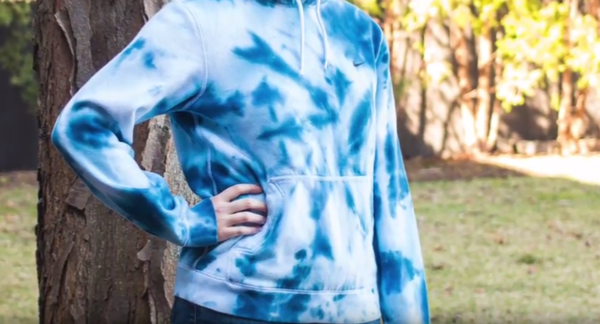 Washing Tie Dye Shirts: Taking Care of Your Tie Dye Shirt
Once your tie dye clothing is no longer shedding dye, you can wash it along with the rest of your clothes. Be sure to follow best practices for washing brightly colored fabrics, just like with any other clothes you own. Wash tie dye fabrics with like colors in cold water for best results. And you can help your colors stay brighter for even longer with a color-safe detergent like Woolite Dark.
Drying Your Tie Dye Shirts
You can either hang dry or dry your tie dye shirts in your dryer. Generally, drying tie dye shirts in your machine will not do too much damage fading-wise. Just make sure you take care of them the way you would other brightly colored fabrics and avoid washing them on too hot of a setting to prevent the color fading and the fabric shrinking.

Also be sure to keep the fabric of your tie dye project in mind when drying. T-shirts are the most popular tie dye project, and they can safely be run through the dryer. But if you're working with another type of tie dyed fabric, research and plan your drying procedure accordingly.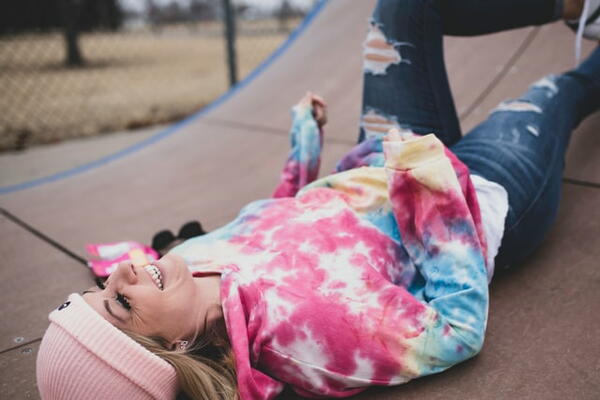 Your Recently Viewed Projects