Glitter Glue Uses
What is the best use for glitter glue? Explore our favorite ideas here.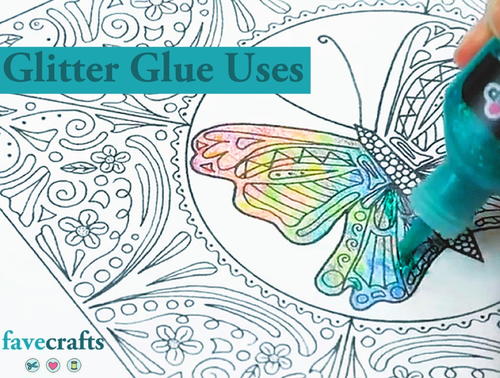 Glitter glue is primarily used as an adhesive and embellishment for crafting. If you've never played with this delightful medium before, you're in for a treat! Glitter can be a divisive material when it comes to crafting. Often, crafters have strong opinions in favor of or against glitter because glitter is SO messy! Crafters may love the look of glitter, but when you have a spill or it sheds on the floor, it can be frustrating to spend quite a bit of time on cleanup!

Learn more about why we love glitter glue and discover some of the pros and cons to this fabulous material. We have a list below of some of our favorite glitter glue projects, too. Read more about our favorite glitter glue uses!
Glitter Glue Uses
1. Glitter glue is a mess-free alternative to traditional glitter.
Many people love the look of glitter but don't love the mess. With glitter glue, the sparkles are inside the adhesive already, meaning you won't wind up with glitter flecks scattered all over your workstation and all over your home!
2. It works as an adhesive, too.
Half the name of the product is glue, after all! Glitter glue is not a particularly strong adhesive, though, and should be used in the same manner as you'd use a traditional white glue or even decoupage medium. 
Glitter Glue Projects
Here are some of our favorite projects using glitter glue:
Scrapbooking
Card making
Coloring, such as the Unicorn Coloring Technique
Making Christmas ornaments
Painting accessories, like headbands, bracelets, or shoes
Embellishing paper flowers
Making slime
Painting pumpkins
Embellishing canvas tote bags
Adding to ribbon
Painting on flower pots
Drawing! This is an especially fun idea for the kids
Embellishing felt crafts, such as felt flowers, ornaments, wall hangings, and more
Decorating recycled materials such as glass jars and wine bottles
Decorating tea light holders
Embellishing T-shirts and other clothing (you'll want to use a special fabric glitter glue for this)
Decorating picture frames
Glitter Glue Pros
1. It's less messy than traditional glitter.
We made this point above, but we'll say it again: if you're looking for a far less messy alternative to loose glitter, this product is your friend!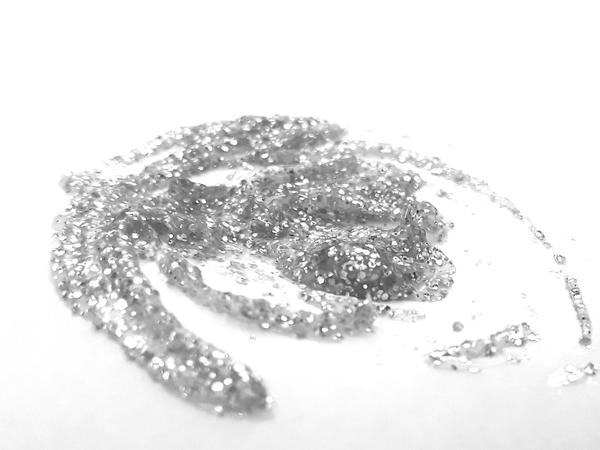 2. It dries faster than traditional methods of sealing glitter.
Once you apply glitter glue to your project and it dries, your project is ready to go! Loose glitter, however, may take longer to try, and you need to take the extra step of sealing it if you want the glitter to stay put.
3. You can sprinkle loose glitter ON TOP of glitter glue for extra sparkle!
This is one of my favorite ideas for glitter glue! Say you want a two tone effect, or frankly you just want a TON of sparkle! Dust a layer of loose glitter on top of the glitter glue while it's still wet, and enjoy the radiant effect!

Another option is using glitter glue on one side of the glass and traditional glitter on the inside to get that fantastic two tone effect. Just see how fantastic it looks and how easy to do in the Light Up the Night Glitter Jar tutorial.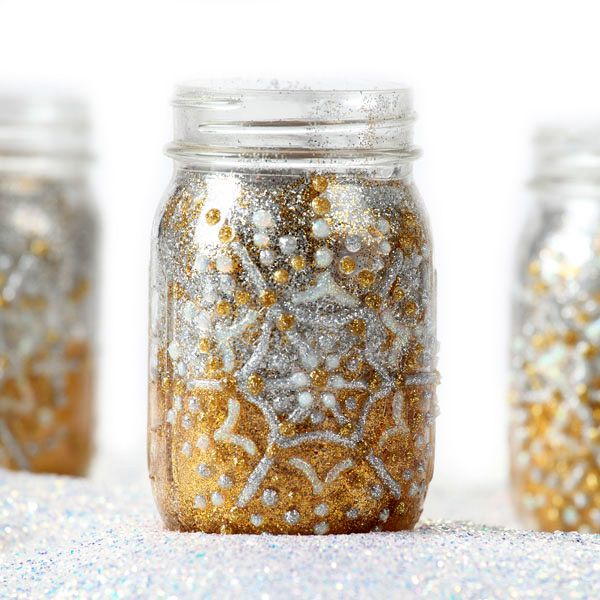 Glitter Glue Cons
1. There is less variety in colors and thicknesses with glitter glue.
If you've been to the craft store lately, you know the selection of loose glitter is incredible! Ranging from ultrafine to thick, glitter comes in a variety of textures and colors that will match any project. Glittler glue, however, tends to only come in a handful of colors and thicknesses. 
2. With time, it might dry out.
If you or your child leave that tube of glitter glue uncapped overnight, the product becomes virtually useless. Loose glitter, however
3. It might not be as sparkly as traditional glitter.
Depending on the glitter glue you choose and the way you apply it, the amount of glitter might be less dense than if you apply glitter the traditional way. This image below shows the ratio of glitter to glue in one brand: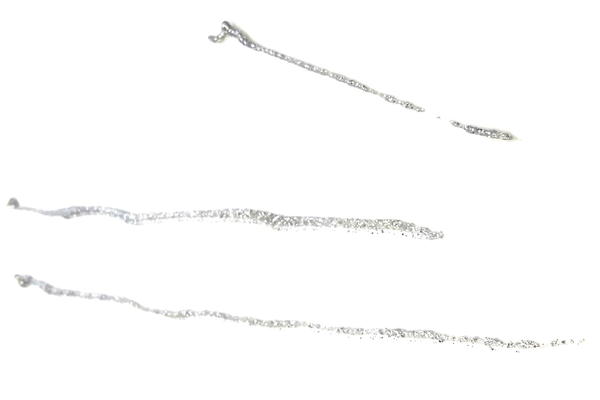 4. The application process can be tricky.
If you have a brand new tube of glitter glue that is of good quality, applying the product should be smooth and easy. However, an older, half-empty tube can be challenging to apply. It can be hard on your hands trying to squeeze the glue out of the tube. If the applicator has gotten clogged, it is an annoying step to unclog it. 
Bonus! How to Make Glitter Glue
If you only have regular glitter and school glue on hand, you're in luck! Make your own glitter glue using just these two basic materials. Note that clear glue works better than white glue because the white glue will dry matte, so the glitter won't sparkle quite so much. 

Making glitter glue is as simple as mixing glitter and glue until you have a ratio you are happy with. A good starting point is 2 parts glue to 1 part glitter. Finer glitter is easier to spread. You can also add a few drops of food coloring so the glue matches the color of the glitter and creates a more vibrant result. Have fun!
Your Recently Viewed Projects