16 Southwest Crafts
Find crafts inspired by desert life in this collection.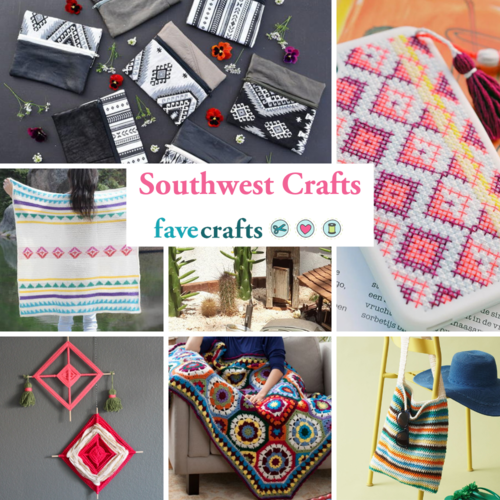 Make Southwest crafts that feature bold Navajo prints, vivid colors, and desert life. Explore lovely cactus crafts, beading projects, and more. If you're interested in the look of traditional Native American crafts, find projects below that are inspired by skills that date back centuries. There are beautiful beading projects below that feature patterns rooted in history, and there are projects we've included in this collection due to their bright and bold prints as well. Some projects are inspired by travels to Mexico, and others are like dusk in Arizona. If you're drawn to a Southwestern aesthetic, be inspired by the ideas in this collection.
What Southwestern decor do you have in your home?
Your Recently Viewed Projects