Place Mat Purse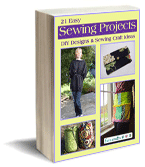 If you like this project, then you'll love the free sewing patterns featured in the eBook, 21 Easy Sewing Projects: DIY Designs and Sewing Craft Ideas. Download a copy today - it's free!
Turn an inexpensive place mat (perhaps a spare from your dining set) into a fun and functional clutch purse with this great tutorial. This easy sewing project makes a great, quick gift.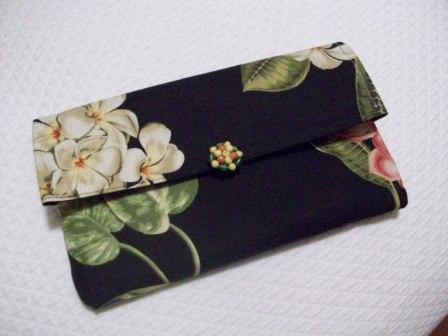 I enjoy crating crafts out of already existing things. It must be the Maria Von Trap in me – ripping down curtains to make dresses for the children. I enjoy using bed sheets, pillow cases, dishtowels and other materials to create. It helps you to look at things in a whole new way and cuts down on waste when you repurpose what you have. Not to mention save money!

While wandering through Home Goods I spotted a beautiful place mat on clearance. There were not enough to set the table and for $2 I knew I could make it into something. A book cover? Pillow? The pattern screamed summer so I settled on a little summer clutch.

For this craft you want a stiff placemat - one that can fold and bend but will be sturdy enough to carry your things. Last thing you want is all your things falling out and all over the place. The good thing about a clutch you make your self is that you can decide how big you want the pouch to be. You can fold everything evenly or you can have your flap be a little smaller so you can carry more – that is what I did.
OK – Here we go:
Lay your placemat on a flat surface and decide how big you want your pouch to be. Fold the right sides together and pin along the edge.

My place mat was "hemmed on all four sides. I sewed in from the hem you can choose based on how big you want your bag to be.

Turn the bag inside out. Be sure to push out your corners.

On the flap – fold in and again sew in from the hem or so it is lined up with the pouch.

I used a clip on earring that I took apart and sewed on for a little decoration on the front. You can add a snap, ribbons or whatever you want – be sure to make it your own!

Fill it with what you need for a night on the town and enjoy!
Your Recently Viewed Projects
Join our community of 5 million crafters!
Get free craft projects, exclusive partner offers, and more.
Thank You for Signing Up!
There was an issue signing you up. Please check your email address, and try again.