"Project Ideas for All Occasions From Paper to Fabric" Volume 1 eCraft Creations Free eBook
Project Ideas for All Occasions from Paper to Fabric, eCraft Creations Volume 1, free eBook from Craftwell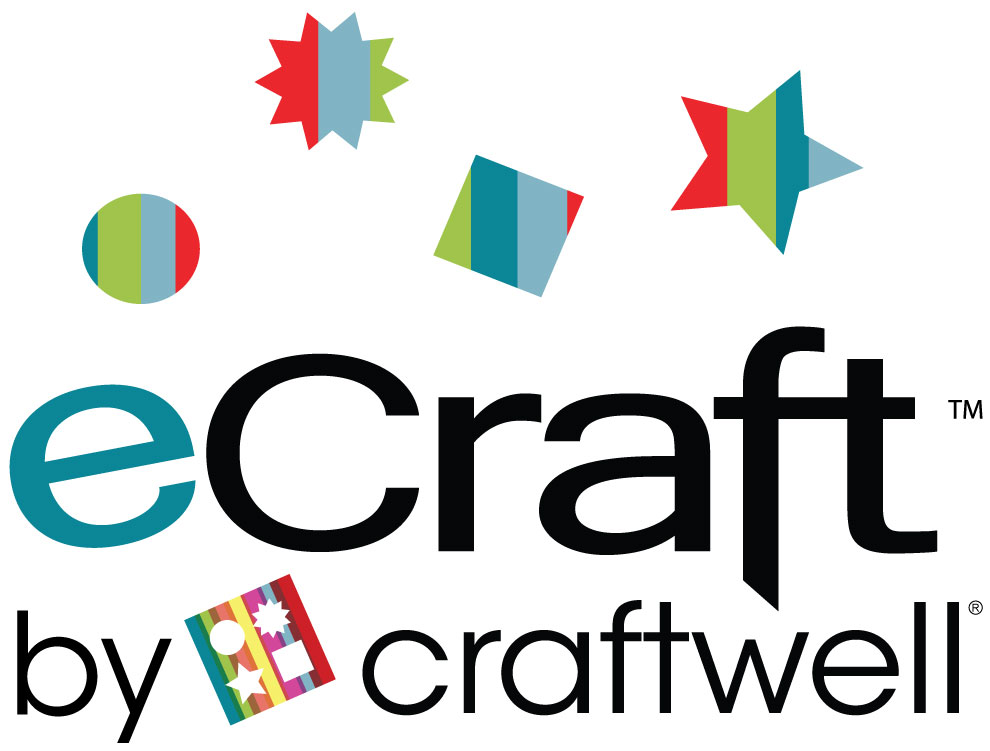 Learn how to make 3 dimensional paper flowers and more with this free eBook from Craftwell titled "Project Ideas for All Occasions ... from Paper to Fabric". From easy boxes to make to easy cards to make using a cardstock cutter, this eBook will give you great projects to make with paper, fabric, and more. This great free eBook contains 21 crafts using the eCraft cutting machine so you can use the eCraft machine to make papercrafts, fabric craft projects, gift boxes, star paper crafts, and more. Thanks to Craftwell, the instructions for these projects are free and ready for you to download in this terrific eBook with step-by-step instructions.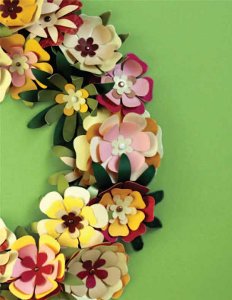 If you've always wanted to know how to make 3 dimensional paper flowers, the eCraft machine makes it easy and the five paper flower tutorials help you through the process of learning to make a flower out of paper. Whether you choose to make the Vibrant Paper Wreath (shown here and p. 5 of the eBook) or 3D Thank You Card (p. 11), you'll learn great tips and techniques on how to make a flower out of paper. The stunning Simply Shaded Paper Floral Bouquet (p. 7) uses inks to add more realistic shading to the flowers, giving this papercraft even more dimension. And the 3 dimensional paper flowers that accent the Festive Fall Frame (p. 9) show you another flower making method that gives the flowers a mum-like look, perfect for darker fall and winter flowers. You'll love these craft projects -- paper flowers make a big impression and have so many uses in crafting.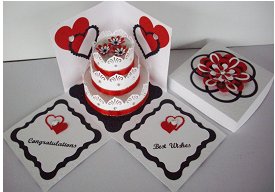 Want to learn how to make gift boxes for any occasion? Get ready, because with the paper craft instructions in this free Craftwell ebook, you'll find easy boxes to make for any occasion. The great part is that it's easy to make boxes for any occasion once you know how. Change the colors or stamps or decorations so you can take one idea and transform it into Valentine boxes to make, or specialty gift boxes or more. The Wedding Explosion Box (shown here and p. 33 of the free eBook) is a great take on a special box that could be adapted for a birthday, an anniversary, or a baby shower--any occasion that deserves a cake! Or make An Apple For Teacher Gift Box (p. 27) that uses juicy colors and is great for a teacher gift. Have a friend who needs some encouragement? Make the Inspirational Note Gift Box (p. 28) and add some little treats or notes inside to inspire them. Or, for Halloween, make the Peek a BOO Candy Box (p. 36) to add some seriously un-scary fun to the trick-or-treaters in your life. Once you've made all of these easy boxes to make, you'll know the ins and outs of making paper boxes and you'll be creating your own gift boxes for every occasion with your eCraft machine.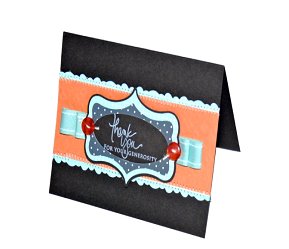 The thing I like about learning how to make and print greeting cards is that once you get a style you like, you can just change the message to suit almost any occasion! The Ribbon Framed Thank You Card (shown right and p. 29) is one such card. This design is appropriate for any occasion--all you have to do is change the message! So whether you want to learn how to make homemade birthday cards or just how to make a card with paper, you can make this card as-is or take elements of it into other card designs. And if you know someone who needs a little cheerleading and encouragement, we have two more cards that are perfect for that. Both the Breathtaking Butterfly Card (p. 31) and the Adjust our Sails Card (p. 37) are full of inspiration.

Make an impression with paper craft star luminaries at your next festive gathering. You can make these Paper Star Luminaries (shown left and p. 15) in any patterned paper you want, so they can be created for any holiday or decor. You can also make Celebration Paper Banners (p. 21) using coordinating colors to really add a festive touch. Banners and pendants are everywhere these days for party decorations, so be sure to give this project a try. And if you want to learn how to make paper stuff you can give as gifts, try the Glimmering Vintage Bookmark (p. 20) or the Ribbons and Rhinestones Heart (p. 14). Or show your gratitude with the Autumn Blessings Frame that honors the idea of gathering with grateful hearts (p. 17). With paper craft instructions for all, you'll have a ball making easy paper decorations for your home.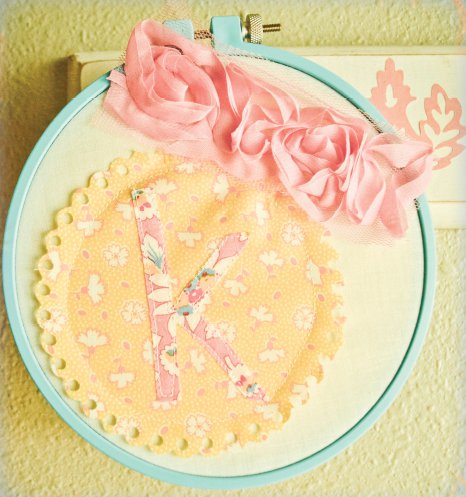 I love the simple charm of this Fabric Filled Embroidery Hoop (shown left and p. 23). Just cut a few pieces of fabric with your eCraft machine, layer, and fuse or sew them in place. Add a few embellishments and you're done! Or cut your appliques for the Fabulous Fusible Applique Pillows (p. 25) using your eCraft machine - since it uses matless cutting, you can cut longer lengths of fabric for pillow borders as well as appliques if you'd like. Or whip up some Adorable Fabric T-Shirts (p. 24) for the kids in your life. Freezer paper makes cutting fabric with the eCraft machine easier. So get your eCraft machine out and start creating one-of-a-kind crafts.


With your free copy of the Project Ideas for All Occasions from Paper to Fabric, eCraft Creations Volume 1 eBook, you can also subscribe to our Quick and Crafty newsletter to become part of the FaveCrafts community. In subscribing to the newsletter, you will receive
Five weekly emails with free crafting patterns, tips, collection pages, videos and more + a weekly wrap-up.
Chances to win books and products from our weekly giveaways and contests.
New FREE patterns and eBooks made available to you throughout the year.
Access to our free pattern library full of over 1,000 of free crafting patterns.
The opportunity to share ideas and help others in the crafting community.
You'll love the 3 dimensional paper flowers, easy boxes to make, and easy cards to make using a cardstock cutter in this terrific eBook with step-by-step instructions. So download our free eBook, Project Ideas for All Occasions from Paper to Fabric, eCraft Creations Volume 1, courtesy of eCraft by Craftwell and, of course, FaveCrafts.com.

Let us know which of the projects in this eBook is your favorite by logging in and leaving a comment below! Thanks!
Your Recently Viewed Projects