17 Fantastic Free Printable Paper Dolls
These printable dress up paper dolls are great for boys and girls alike!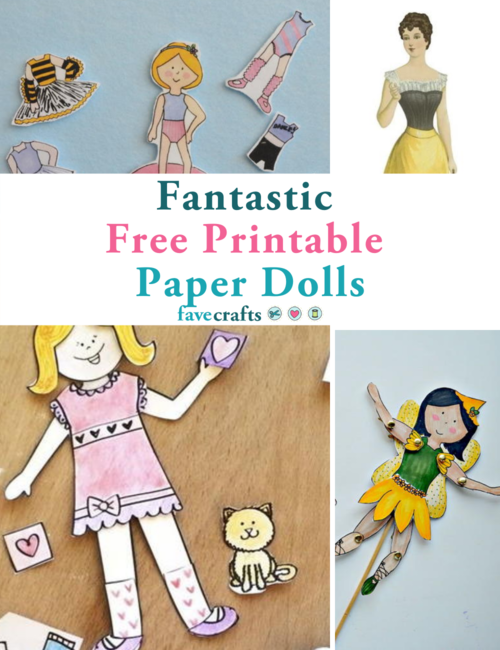 In the early 1900s, paper dolls became a popular pastime for both children and adults. With the various styles and accessories, it's impossible not to get caught up in cutting, dressing, and playing. Though paper dolls have been popular since then, they found a surge in popularity when people started making free printable paper dolls so that you didn't need to make them from scratch.

In addition to FaveCrafts, AllFreePaperCrafts features some of the most gorgeous, fun, creative, and quick to make printable paper dolls on the internet. Below you will find 17 Fantastic Free Printable Paper Dolls for girls, boys, kids, and adults. No matter your preferred style or taste, there's a paper doll for you. Even though all of these fabulous paper dolls are two-dimensional, there are a few that that be made poseable for even more fun.

A free printable paper doll can even allow for history lessons. Along with modern and stylish printable paper dolls that are perfect for budding fashionistas, we also have several that are set in a historical era. You can play and learn about that time period with your daughter and son, which is very exciting.

These amazing paper dolls may be printable and easy to work with but they may just inspire you to create your own paper dolls or accessories to go with what you find here. The possibilities are endless and the sky is the limit for imagination. It's a great way to get kids off technology for a while. Even though the idea of paper dolls is antiquated, they are classic paper toys for a reason. Kids of all ages will love these fun paper crafts.
Your Recently Viewed Projects