14 Knit and Crochet Bun Hat Patterns
Find the crochet bun hat pattern or knit ponytail hat of your dreams.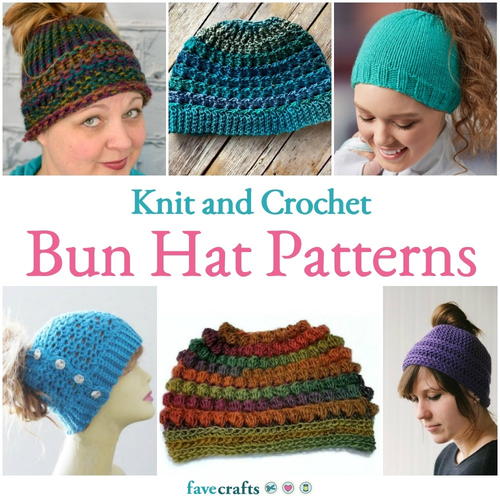 We have several crochet messy bun hat patterns, knit ponytail hats, and more in this collection, and you'll even find a loom knit but hat! If you're on the hunt for the perfect crochet bun hat pattern, you're in luck. We have a wonderful variety of bun hats below.

I'll admit that at first I was not into the bun hat trend. After all, once you take the hat off, your hair will look so messy! But I've grown affectionate of them. Bun hats or ponytail hats are a great solution for people with super long hair. If you throw your hair in a quick bun or ponytail and pull it through the hole in the hat, your hair is out of the way and your head is warm. Putting on an ordinary hat might mean your hair is still all over, so it really is a great solution to wear a bun hat when you're outside!

Find a bunch of great bun hats for knitters and crocheters in this collection.
Are you a fan of messy bun hats?
Your Recently Viewed Projects