Wrap Valentine poems around an old spool for a unique Valentine's Day gift this year. The vintage spool Valentine from Maize Hutton is such a great idea for a sewing enthusiast.
Find this pattern and many more in our new eBook, 41 Valentine's Day Crafts: Valentine's Day Cards, Gifts, and More!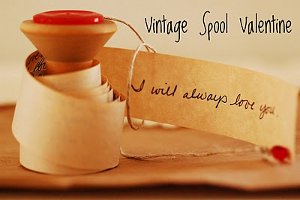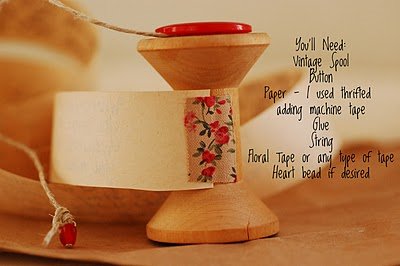 Materials:
A vintage spool-- or any type of spool will do. Even a small dowel cut to the size you desire will work.
A button-- red looks cute.
Paper-- I used some thrifted adding machine tape and then cut it to fit.
Tape-- I used some Japanese floral tape, but any tape will work.
String-- I used hemp twine
Heart Bead--if you wish
Glue--to glue the string and button to the top of the spool.
Instructions:
Write your love note, poem, song lyrics (I wrote The Cure's Love Song lyrics) on the paper. Tape it to the spool.

Apply glue to the button and secure the string underneath it.

Roll up the paper on the spool and wrap the string around it. Secure.



Your Recently Viewed Projects