50+ Adult Coloring Book Pages
No need to spend money on adult coloring sheets when you can download these free printables.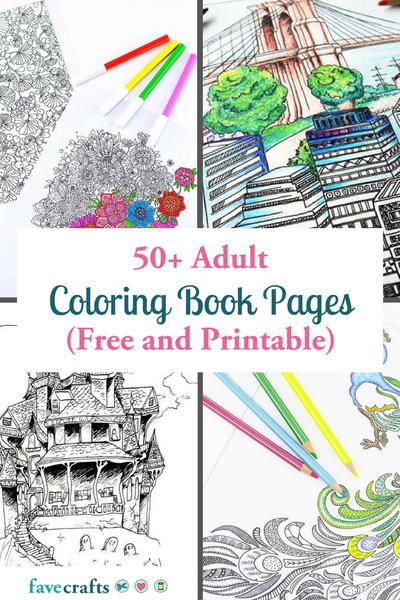 Adult coloring book pages and coloring books, in general, have recently taken the world by storm; and there seems to be no indication of the trend fading any time soon.

This old school activity reminds us of simpler times scribbling away in elementary school, may provide some stress relief, and is just plain fun! Not many types of crafting allow for such a low-effort, high-impact activity. Whether you are shading in intricate mandala coloring pages or adding vibrant colors to animal coloring sheets, giving yourself some quiet time with your colored pencils or markers is a fantastic way to get in some creative me time. The 50+ Adult Coloring Book Pages below allow you to create and zone out at the same time.

The range of coloring book pages below offers a ton of fantastic ideas for any style. Whether you are looking for simple coloring pages or hyper-complicated coloring sheets, we have the printable adult coloring pages you are looking for below. Keep scrolling for all the free coloring page options you would ever like! You can start scribbling away today or print out these cute pages and save them for a plane ride or evening in.

Don't forget to sign up for the Coloring Pages and Projects newsletter for beautiful free coloring pages and project ideas delivered straight to your inbox.
Table of Contents
What's next? We've got a few ideas...
Your Recently Viewed Projects