25 Jewelry Making Videos
These jewelry tutorials feature comprehensive videos, so you can make that perfect piece.
Whether you're crafting an intricate ring or just a simple friendship bracelet, making jewelry can be challenging. These projects can be made even more difficult when only a few photos are offered to help demonstrate complicated and elaborate jewelry tutorials. In 25 jewelry making videos, we've collected and combined all of our filmed jewelry tutorials into one easy-to-use article. These jewelry making videos will show you how to make everything from cute and fun bracelets to unique and clever necklaces and earrings. Whether you're only into crafting bracelets or want to bulk up your DIY jewelry box with a plethora of handmade offerings, we have the perfect jewelry making videos for you.
 
 As an added bonus, we've collected jewelry tutorials that cover a wide range of general tips and tricks to aid you in crafting your amazing flair! These bonus videos offer fantastic techniques that will come in handy for all sorts of jewelry making projects.
 
Table of Contents
Beautiful Bracelet Jewelry Making Videos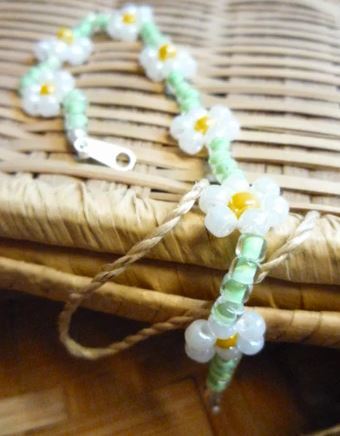 Learning how to make bracelets has never been easier with these amazing jewelry making videos! The videos in this section showcase how to make different types and styles of bracelets. You'll find projects for a variety of social events and occasions, and with these tutorials on how to make bracelets, you'll be able to craft jewelry to complement your entire wardrobe! After watching these videos, you will have the know-how to make the perfect piece for a night on the town or an afternoon at the park. We've even gathered a jewelry tutorial on how to make the perfect friendship bracelet, so you can finally give your bestie that token that symbolizes an everlasting bond. With these videos, you and your friends will be able to sport matching bracelets and hang out in style. Even better, you'll have the satisfaction of knowing that you crafted these unique pieces of jewelry yourself. 
 
Rings, Earrings, and Necklaces Jewelry Making Videos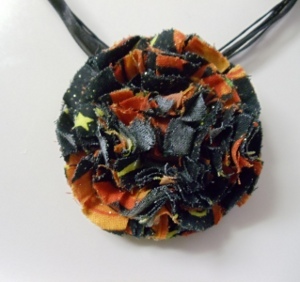 This list offers the most diverse collection of videos on how to make your own jewelry. In this list, you'll find jewelry tutorials on how to make everything from necklaces to earrings. This collection is the perfect way to quickly fill up your jewelry box with unique pieces of jewelry that you crafted yourself, and it gives you the widest variety of projects to choose from. It really is your one-stop shop for all of your homemade jewelry projects. Whether you're looking for a new ring or an ensemble to dazzle your friends and family members, these jewelry making videos have everything that you'll need to be the starlet at your next group outing. 
General Tips and Tricks Jewelry Making Videos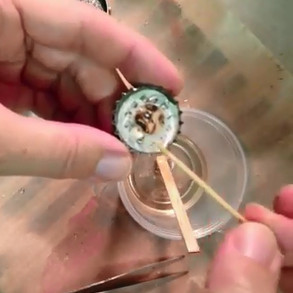 This collection of jewelry tutorials offers a stellar range of general tips, tricks, and techniques that will help you create the best jewelry projects ever. Some of these tips, like the Actually Useful Torch, will teach you how to add a new tool to your crafting wheelhouse. This list is great for beginners and experts alike, and many of these tips and tricks are translatable to a variety of other crafts. Once you've mastered these crafting skills, you'll be able to make jewelry items so amazing that people will constantly be asking you where you bought them. Even better, you'll be able to design and create your own unique projects that will leave you friends and family in wonder. 
Your Recently Viewed Projects
Join our community of 5 million crafters!
Get free craft projects, exclusive partner offers, and more.
Thank You for Signing Up!
There was an issue signing you up. Please check your email address, and try again.