Custom Couple Silhouettes
Create and frame custom silhouettes of your partner and you for a unique Valentine's Day gift. This tutorial from Becky Kazana of The Fab Miss B includes several different framing options. This project would also make a great anniversary or wedding gift for a couple.
Find this pattern and many more in our new eBook, 41 Valentine's Day Crafts: Valentine's Day Cards, Gifts, and More!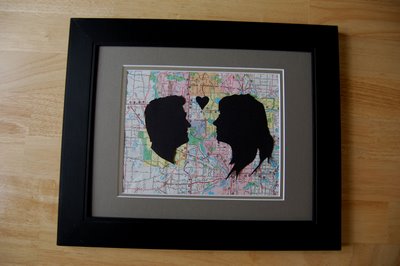 Materials:
scissors
card stock
stapler
tracing paper or vellum (I bought vellum because it has more applications for other paper crafting projects)
a clear profile photograph
pencil
glue stick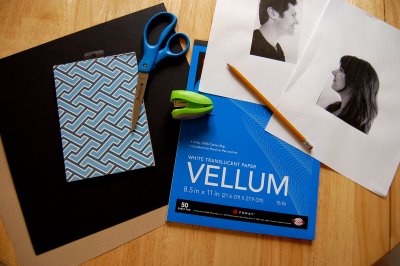 Instructions:

Place the vellum over your photograph and carefully trace over the profile, making sure to include the idiosyncratic details that will make your profile instantly recognizable- funny tufts of hair and all.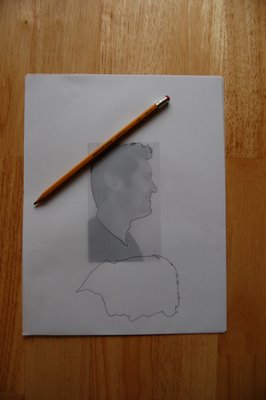 Staple the vellum to the card stock and then carefully cut it out. You may have to do this more than once to get it right- the details can be tricky.
I played around with lots of different framing options for these. Once you choose a favorite, glue the finished silhouettes to a pretty background and frame.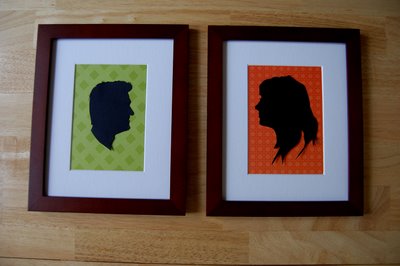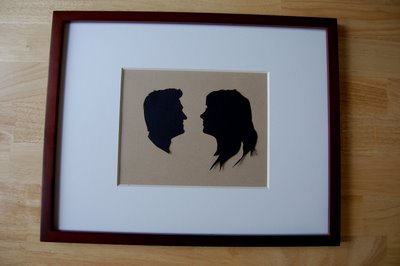 You could also scan the finished silhouettes and upload them to Snapfish to make adorable custom coffee mugs, tote bags or tees. I think this would make the cutest surprise for Mother or Father's Day. Do a portrait of everyone in the family- including your pets.
Your Recently Viewed Projects