20+ DIY Scented Sachets
Learn how to make scented sachets and every step through your home will be like a breath of fresh air!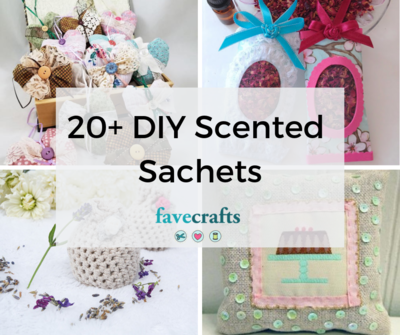 A clever and decorative way to keep your home smelling fresh, a sachet is a simple craft that is as practical as it is pretty. However, there's no need to run to the store every time you have a new set of drawers that needs freshening up! With this collection of the internet's best sachet patterns, you can whip up your own customized sachets in minutes.

Tuck these sachets in closets and drawers to keep your clothes smelling washing machine-fresh. Hang them from doorknobs for a fragrance that fills your entire house, or give them as housewarming gifts to your favorite pair of newlyweds.

This collection of DIY scented sachets has a pattern for every style, too. Choose a sweet crochet pattern to give your home an antique, country aesthetic. Embroider sachets to jazz up your home with an individual, illustrated flair. For the eco-conscious crafter, there are even upcycled sachet patterns that use materials you already have on hand, like old clothing and toilet paper tubes.

When you make your own sachets, you can even customize the scent you use. Select lovely lavender for a fresh, floral scent that will soothe your senses and calm your anxiety. Awaken your senses with spicy notes of cinnamon. Roses will lighten your mood and create a romantic ambiance. You can even choose a woodsy scent, like balsam, to turn your home into a winter wonderland for the holidays!

No matter what kind of DIY scented sachet you want, whether it be a satin-and-cinnamon sewing project or a classic country crochet pattern, there's a tutorial for you right here. Take a peek, and you'll come out smelling like roses.
Table of Contents
Homemade Scented Sachets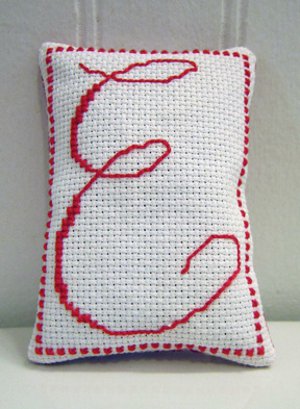 There's nothing as sweet as the smell of home. However, when your home's fragrance need a little pick-me-up, it's time to break out the sewing machine, collect your favorite scents, and make a homemade sachet that will have your home smelling (and looking!) as lovely as a garden in bloom.

In this collection of gorgeous DIY sachet patterns, there's a style for every decorating style. Sew up a playful and feminine sachet with sequins and a cute applique, or sew up a vintage, handmade sachet like the Monogram Sachet (shown), to do up any room with personalized, delicate detail.

You're not limited to using drab, yawn-worthy fabrics, either. In this breathtaking collection of sachet styles, you can use anything from lovely lace to printed napkins. The sky's the limit in this list, and every pattern guarantees you a breath of fresh air.
Now that you have lovely DIY sachets tucked throughout your home, it's time to spruce up the rest of your home! Peruse this collection of 16 Free Sewing Patterns for the Home for everything from window valences to tea towels.16 Free Sewing Patterns for the Home
Crochet Sachet Patterns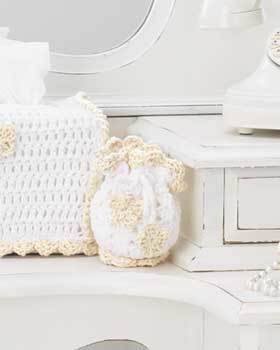 Crochet is the perfect medium to give your craft a homey, antique feel. Now you can give your aesthetic a sweet country vibe with free, darling DIY crochet sachet patterns, like the Potpourri Sachets (shown).

Delicate floral details on these crochet designs keep every pattern looking as lovely as a fresh bouquet. Choose your own yarn colors, and you can customize your sachets to fit styles from far-out rainbows to modest neutrals.

It just keeps getting better: since these sachets are made out of yarn, you don't have to worry about unseemly crinkling or tearing! You can tuck them in a drawer without listening to crunching paper or fearing that they'll explode all over your clothes.

What are you waiting for? Crochet these free patterns for homemade sachets that are as durable as they are adorable.
You don't have to be an expert at crochet to make this ridiculously simple Crochet Laundry Sachet! This step-by-step video tutorial will show you how to make a customizable sachet. Select your favorite dried herbs for a scent-sation that's unique to your taste.
Do you want to fall in love with lavender all over again? You will when you make these exquisite sachet pouches. With an adorable flower ornament blooming from its top, this crochet sachet will breath new life into any room in the house.
Upcycled DIY Sachets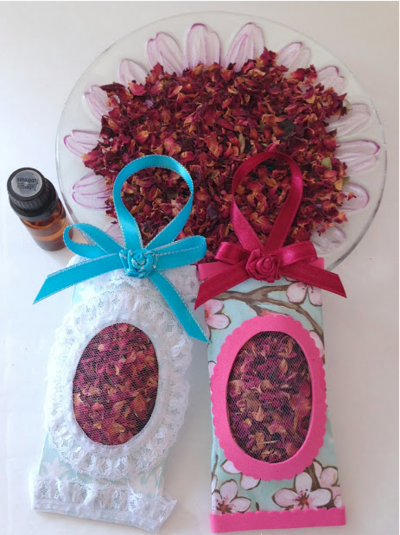 Have you caught the upcycling bug and are looking for even more eco-conscious crafts to do? Your search ends here! These ingenious sachet designs use all recycled materials to make, but they look store-bought.

Be friendly to the environment and friendly to your nose by sewing up sachets with fabrics you already have in the house. Old jeans and old t-shirts are all you need for these sensually scented projects.

Want to ditch the sewing machine altogether? Empty toilet paper rolls make the perfect no-sew DIY sachet, and they won't lose their shape. You can even add ribbon embellishments to turn your tube air freshener into hangable decor, like the Toilet Paper Roll DIY Rose Scented Sachets (shown).

With a touch of crafty flair, like beads, lace trim, and ribbon, any old materials can look brand new. With these free designs, you can turn anything from unused cardboard to denim into pieces you'll have to display.
Want to teach your kids exciting and crafty ways to recycle? With these 54 Recycled Crafts for Kids, your little ones will learn how to find fun in sustainability.54 Recycled Crafts for Kids
Holiday Sachet Patterns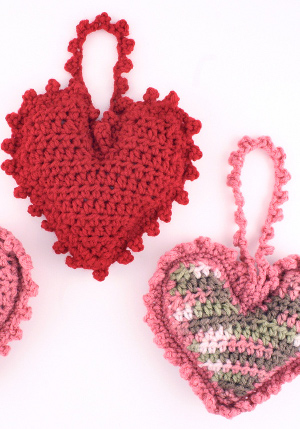 Sometimes the most memorable part of the holidays isn't just the decorations; it's the smells! Balsam at Christmas, cinnamon at Thanksgiving, and roses for Valentine's day all evoke a festive spirit whenever you catch a whiff.

Now you can have holidays that look and smell good with these precious, themed DIY sachets! Whether you're giving your Christmas tree a woodsy touch with pine-scented potpourri or a rose-scented heart to your Valentine, you can find a tutorial here.

There's not just one way to make these spirited sachets, either. Sewists and crochet enthusiasts alike can unwind to these simple craft projects. Grab some crochet hooks and spread the love with patterns like the vintage Crochet Heart Sachets (shown). 

Giftable, simple, and oh-so-charming, these mini-holiday decorations will have every season smelling festive.
It's beginning to smell a lot like Christmas when you hang up these rustic burlap sachet ornaments. With the smell of balsam nestled in your Christmas tree, your whole home can smell like a winter wonderland and get extra points for decorative savvy!
Scrappy Heart Valentine's Sachet Tutorial
With just some fabric scraps, ribbon, and lace, you can let your loved ones know just how much you care about them this Valentine's Day. Darling heart-shaped sachets smell just as sweet as they look, and you can add a personal touch to make each the perfect gift for your Valentine.
Bonus: How to Make a Rice Heating Pad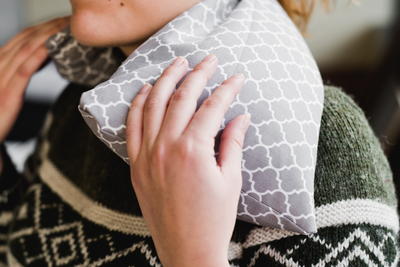 Now that you're an expert in making DIY sachets, take your skill to the next level by learning How to Make a Rice Heating Pad! This beginner-friendly video tutorial will take you step-by-step through the process of making this project. The whole project takes less than an hour to make and is guaranteed to keep you pain- and stress-free use after use. Add some essential oils to this pattern, and you can turn your own home into a luxury spa!
What do you like to fill your DIY sachets with? Let us know below in the comments!
Your Recently Viewed Projects
Join our community of 5 million crafters!
Get free craft projects, exclusive partner offers, and more.
Thank You for Signing Up!
There was an issue signing you up. Please check your email address, and try again.