Punch Needle Wall Hanging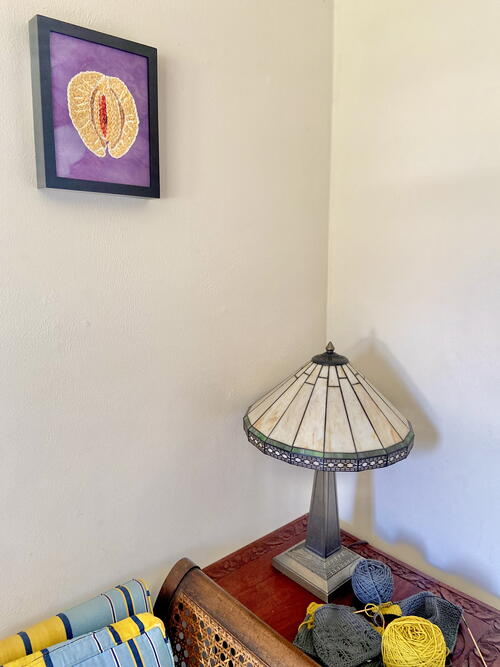 "Create a punch needle wall hanging with scrap yarn and cotton canvas.

You will need:
-Monks cloth
-punch needle tool
-yarn in various colors
-a painters canvas
-a canvas frame
-a staple gun
-a fabric marker
-your imagination!

I created this punch needle drawing in 5 hours over two days.

I chose to draw the cross section of an orange, but you can draw whatever inspires you!

Monks cloth can be acquired at your local craft store, and is commonly used for rug punching. This technique uses what is considered as the back side of the work.

I used the vivilux lamp so I could work at all hours with ample lighting!"

Materials List
Punch needle
Monks cloth
Canvas frame
Painters canvas
Yarn
Staple gun
Instructions
Remove the canvas from the painters frame.

If you do not have a rug punching stand you will staple your monks cloth directly onto your painters frame.

Draw your design with a disappearing fabric maker onto your monks cloth.

Thread your punch needle and begin outlining your design in your desired yarn.

Fill in your Design in any way that pleases you with your chosen yarn.

Temple the monks cloth from the rug frame, or proceed to step 7.

Cut your excess threads in back, and if you are working with a rug frame, staple the monks cloth to your canvas frame.

Place your canvas into a canvas frame and display your work!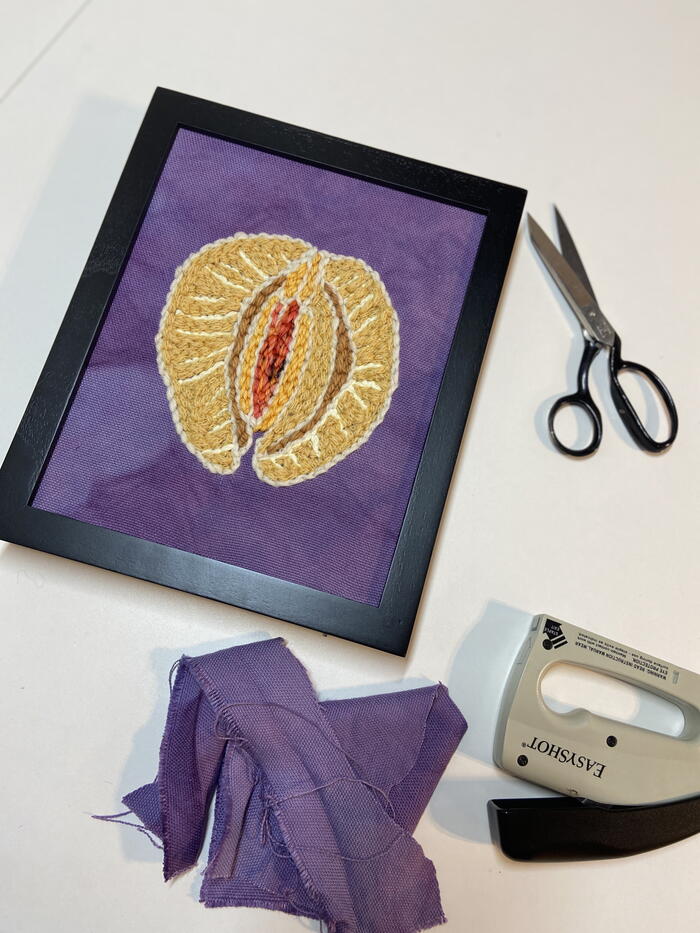 Your Recently Viewed Projects