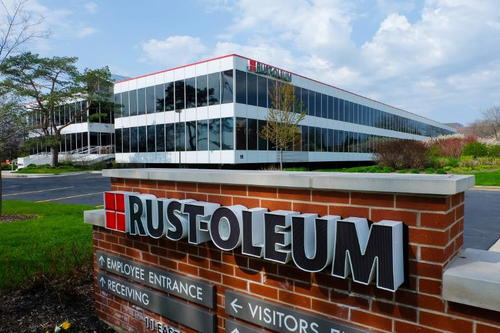 Solving challenges is the very foundation of who we are. After all, in the beginning, our founder, sea captain Robert Fergusson, didn't particularly care about paint. He just wanted to keep his ship intact. That's why, when he noticed that an accidental splash of fish oil had stopped the relentless spread of corrosion on his rusty metal deck, he immediately recognized it for what it was: A valuable solution.

The same passion that drove the Captain to spend his next few years creating the world's first rust-preventative paint still drives us today. When we see a problem, we work diligently until we've perfected a solution—which has led to some of the most cutting-edge, durable and innovative products in the industry.

For nearly a century, Rust-Oleum has been the global leader in manufacturing innovative coatings that empower do-it-yourselfers and professionals alike across categories including small project paints, craft & hobby, cleaners, primers, automotive, industrial, high performance coatings, and wood care. 

Videos on FaveCrafts
eBooks on FaveCrafts
Projects on FaveCrafts
Reviews on FaveCrafts
Your Recently Viewed Projects