Kara L.C. Jones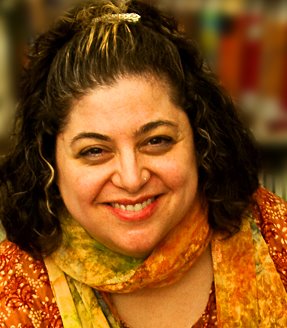 Kara L.C. Jones is the heARTist and Creative Coach who founded the site MotherHenna.com and the blog MotherHenna.blogspot.com. As a coach to private clients, Kara facilitates the exploration of grief and creativity using many tools and specialties including heART-making, co-active coaching, Reiki, Tapping, asking the answerable questions and more. Her creativity ideas and artworks have been included in publications like Redbook, Essence Magazine, Somerset Life, Grief Unseen, Meant To Be, Somerset Digital, and more.

Kara's creativity ideas have been seen in international publications including Redbook, Totally Her, Essence Magazine, Somerset Life. Her creative heART work has been featured in books, newsletters, and magazines including "Grief Unseen" by Laura Seftel, "Meant To Be" by Barry & Joyce Vissel, "Cup of Comfort" by Colleen Sell, MISS Foundation, A Small Victory, PS: My Baby Died, The Compassionate Friends, Good Grief Center, Somerset Digital, Fat Girls. And Kara's vlog review of Keri Smith's "This Is Not A Review" garnered over 1,500 views in its first month online and was picked up by Amazon.com as reader video review.

Kara has many of her own collections in publication also, including the book "Mrs. Duck and the Woman," a grief & healing story that's been in print since 1999 and was translated into Spanish language version. Other books and materials include "Flash of Life," Different Kind of Parenting zine, creative workbooks and MP3 podcasts for Home Workshops such as "heART of the Hero," "heART of Life & Death," and "Grief: Finding Our Way."
Kara is a graduate of Carnegie Mellon University where she studied Literary, Cultural Theory and Poetics with a minor in Child Development from Chatham College. When at CMU, Kara mentored with Hedda Sharapan, David Newell, Fred Rogers and the team at Family Communications, Inc., producers of Mister Rogers Neighborhood.

In 1999, after the death of their son Dakota, Kara and her partner Hawk co-founded Kota Press (KOTA: Knowing Ourselves Thru Art), an expressive arts outreach. Through their KOTA work and in partnership with the MISS Foundation, they have been mentoring other bereaved parents and caregivers around the world, offering creative perspectives on learning to life again after loss. In 2001, they were featured on NPR in an interview with Megan Suyks who then hosted KUOW's show "The Human Condition."

Kara received her Reiki Master-Teacher certification with Masters Jeanne Robinson and Jane Valencia, having apprenticed with them since 2004. In 2007, she began an apprenticeship with Professor & Coach Sherene Zolno exploring The Hero's Journey (based on Paul Rebillot's work) as a personal and professional development tool.
In the last decade, she has partnered as co-writer for an on-going series of articles on the topic of "Stillborn: the invisible death" with Joanne Cacciatore, Ph.D. at Arizona State, founder of MISS and John DeFrain, Ph.D. at University of Nebraska in Lincoln. Their pieces have been featured in the Ambiguous Loss Symposium 2005, Journal of Family Social Work (2008), and Marriage and Family Review (2008).
Over the years, Kara has also done many public speaking and teaching events, starting with a poetry as healing presentation made to an Antioch group of students exploring wholistic caregiving. In partnership with her husband Hawk, they have offered grief & creativity workshops and facilitation at MISS Foundation and other grief conferences; Burning Word and other arts festivals; Antioch, LIOS, and other university settings.

As a coach to private clients, Kara facilitates the exploration of grief and creativity using many tools for alternative mind, body, spiritual health. Some of her specialties include henna art, heART-making, co-active coaching, Reiki, Tapping, asking the answerable questions and more.
Links
Kara's Projects at FaveCrafts
Video: How to Do Acrylic Transfers
Video: How to Make a 16-page Mini Book from 1 Sheet of Paper
Video: How to Do Henna-Style Drawing
Video: heArt Journal Part 1, Part 2, Part 3
Your Recently Viewed Projects
Join our community of 5 million crafters!
Get free craft projects, exclusive partner offers, and more.
Thank You for Signing Up!
There was an issue signing you up. Please check your email address, and try again.