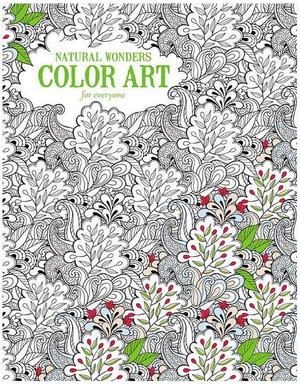 Adult Coloring Books
Gifted by: Leisure Arts
www.leisurearts.com
Reviewed by Christine Weiher, Editor, FaveCrafts.com


The coolest thing to do as a child is now the latest craze as an adult - coloring books have made their way back into our lives! Those days when you're bored, trying to pass the time while waiting at the doctor's office or simply want to keep your hands moving and your artistic ability alive, these Adult Coloring Books by Leisure Arts are brilliant. Coloring has been proven to be beneficial for adults in generating health and stimulation in the brain. Areas related to senses and creativity, people all over the place are getting their hands on this simple form of art therapy. By concentrating on such a simple task, you'll find yourself relaxed and ready to start something new.

The Adult Coloring Books come in different themes:

Botanical Wonders: Find beautiful outdoor botanical designs in this book. From pussywillows and birds to different flowers, bugs and beatles, to beautiful trees, you will find hours of entertainment.

Kaleidoscope Wonders: The designs in this book are exactly like the kaleidoscopes you used to look through as a child. Now you get to make them come alive with your own color scheme.

Floral Wonders: Find different floral designs on each page of this book. From full-page patterns to patterns with a bit more white space, you will fall in love.

Living Wonders: This book is great for animal-lovers. You'll find pages with birds, frogs, fish, bears, owls, horses, cats and more.

Mandala Wonders: Get lost in these intricate patterns. Just looking at them will mesmerize you, so adding color will completely relax you.

Natural Wonders: Different butterflies, flowers and dragonflies are strewn throughout this book. With the different coloring tips, these will look amazing framed.

Ocean Wonders: You'll love the oceanic designs of water, fish, boats and other nautical designs. Use your shading skills to perfect the ocean waters.
Each book has 24 one-sided coloring pages and has perforated pages for easy tearing. There are even tips for understanding color as well as shading, so you get the best results. Get hours of enjoyment and stress relief with coloring these amazing designs in your favorite colors.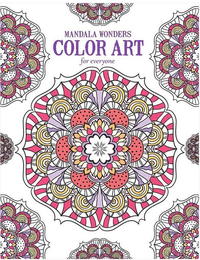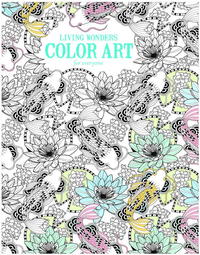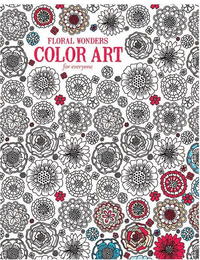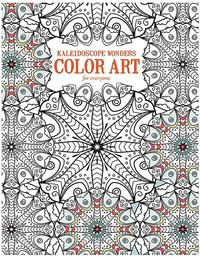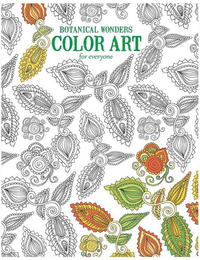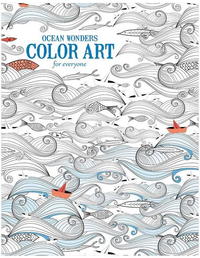 Your Recently Viewed Projects