Nine Patch Variation Quilt
Create a beautiful 9-patch variation quilt with this tutorial from Benita Skinner of Victoriana Quilt Designs. This is a great quilt to use up a large variety of small scraps.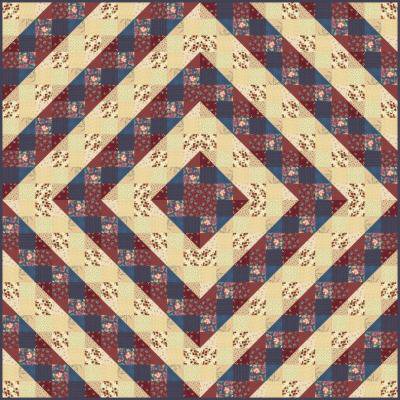 Finished Block Size: 6" x 6"





Materials:
Fabric Key:



A~ Dark prints Cut: 3~2½" squares & 2~3" squares





B~ Light prints Cut: 3~2½" squares & 2~3" squares


Instructions:
Cut fabrics A + B [Rotary Cutting]

Make 3 pairs of half-square triangles [Half-Square Triangles~ Pair] using the fabric A + B 3" squares. You will have a leftover half-square triangle.

Square up each unit to 2½" square.



Lay out the block, as illustrated.



Block Layout

Sew [Machine Piecing] the patches and units together, as follows:

-Sew the first two patch & unit together, in each row. Sew the last patch/unit, to the first two.

-Sew the rows together, matching the seams.

Block [Blocking].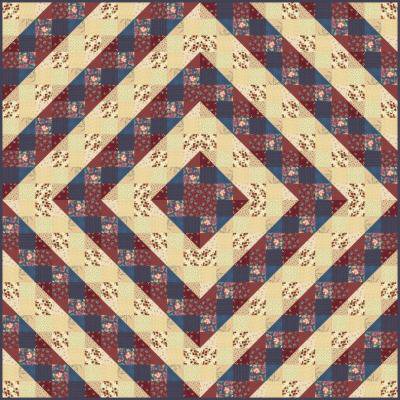 Your Recently Viewed Projects