4th of July Road Strip Quilt Design
This 4th of July quilt is a great way to learn how to strip quilt. Combine five red, white, and blue fabrics into a patriotic quilt from Benita Skinner of Victoriana Quilt Designs, use 1930s fabrics, or use up scraps from your stash.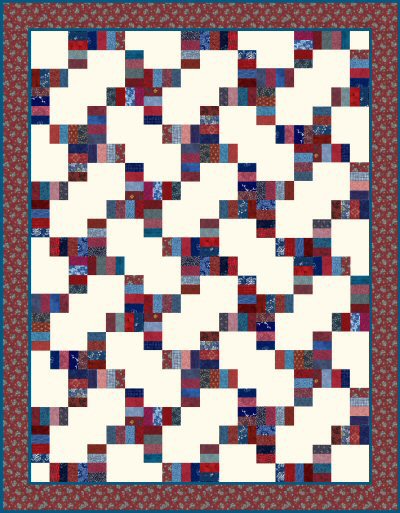 Finished Block Size: 6" x 6"

Fabrics:






A: Assorted blue and red fabrics: Cut a total of eight 1½" x 3" strips per block

B: Muslin or Solid Fabric: Cut a 2½" square and a 4½" square per block

Instructions:
Rotary cut fabrics A + B for the number of blocks you need.

Sew the coloured strips together into two sets of four, alternating the colours and the dark to light fabrics. Trim these two units to 2½" x 4½" each.

Lay out the block, as illustrated.



Sew the units together in numerical order, matching the seams.

Sew four block together in the following arrangement to make larger blocks.



Arrange larger blocks and add borders as desired; quilt below uses 48 6" block (12 larger blocks). Quilt as desired and bind.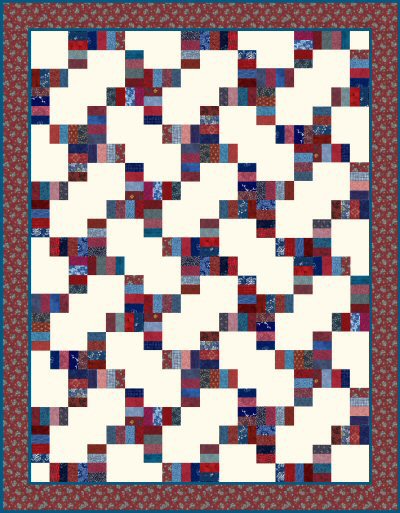 Your Recently Viewed Projects