What is Tatting?
Learn about the history of tatting, plus the differences between needle tatting, shuttle tatting, and more!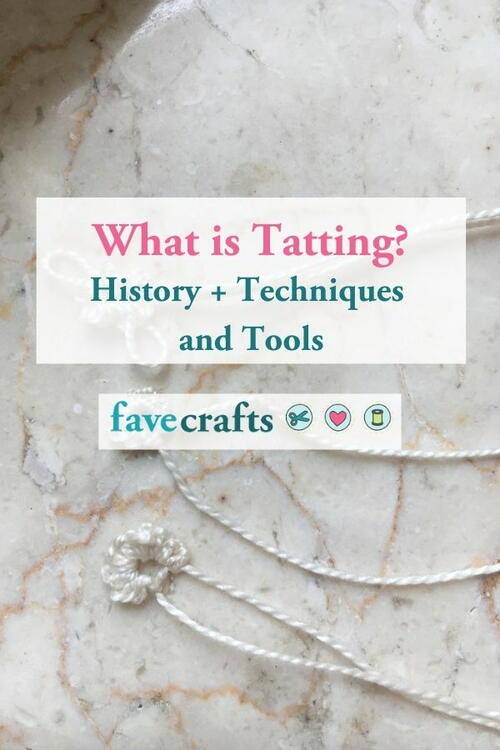 Tatting is a way of making simple, durable lace, like you might find on collars, decorative edgings or doilies. Like crochet, it uses knots to create intricate designs. This style of lacemaking was popular starting in the 19th century, and commonly uses rings and chains knotted together to form fancy lace materials. The techniques used in tatting lace are commonly used in related crafts like crochet, knitting and macramé.

Tatting is made of a variety of chains, loops, stitches and rings. When combined strategically and attached together, they form motifs and delicate designs. The most common stitch in tatting is called the double stitch, and it is the same as a half hitch knot. Picots are slightly larger loops that add decorative flair, and are also used to join motifs to other parts of the tatting work.

There are a handful of styles of tatting, which each use different tools and techniques to create the same type of decorative fabric.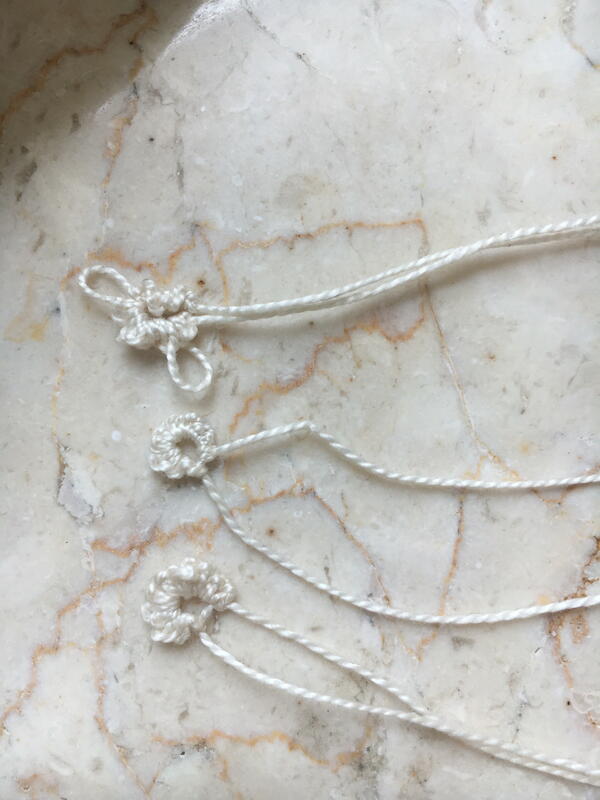 Shuttle Tatting
This was probably the original version of this craft. The oldest evidence of tatting credits it to sailors and fishermen who would make decorative gifts for loved ones back home while they were away at sea. This technique employs a shuttle, which can be made of metal or plastic, but was historically made from ivory, to wind thread into knots.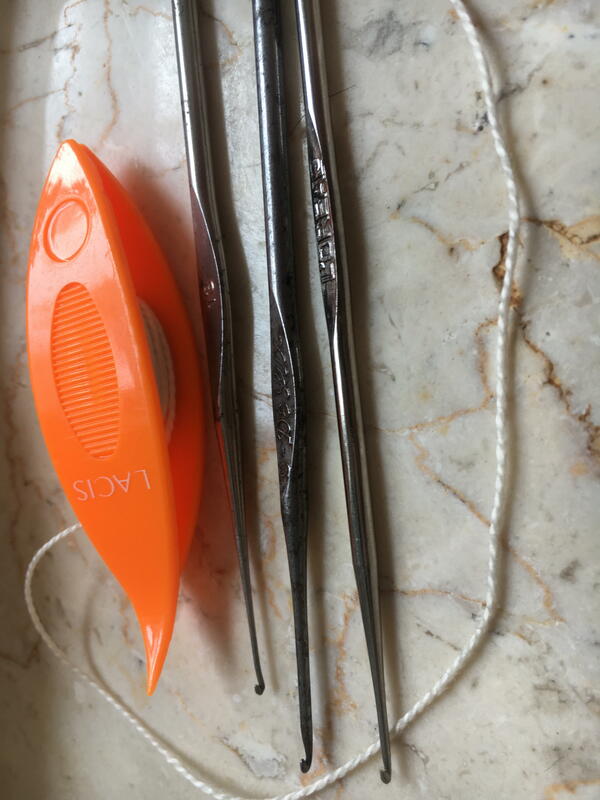 Needle Tatting
Which uses a needle instead of a shuttle to hold the knots in place while the work is in progress. People familiar with knitting might find this to be the simplest approach.
Cro-Tatting
This hybrid of crochet and tatting uses a very small crochet hook as the primary tool. This mixture of techniques might be easier for a skilled crocheter to pick up, but many people feel this is the most difficult type of tatting. Unlike tatting made with a shuttle, cro-tatting stitches unravel more easily.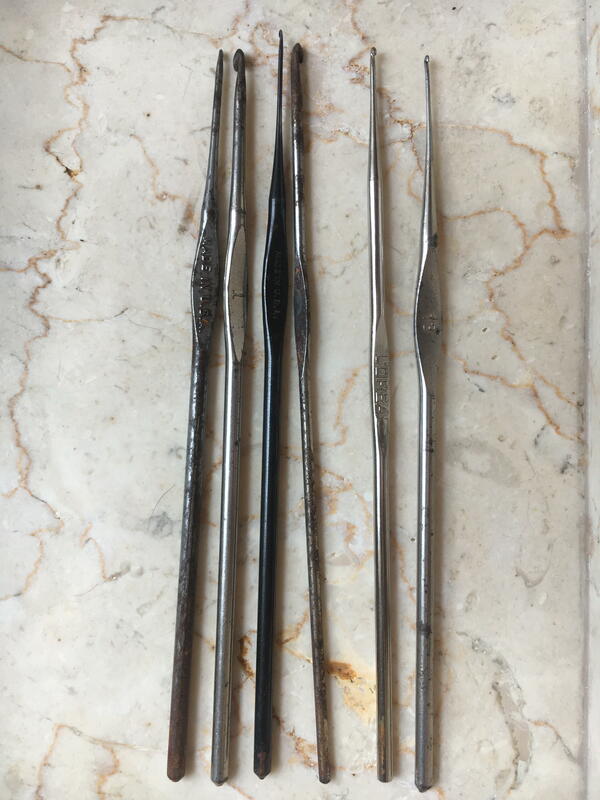 Tatting as a Vintage Needlework Craft
Lacework before tatting became popular starting in the 1800s was more complex to produce, and used as expensive decoration on clothing and throughout the home. After tatting became popular, home tatters could create intricate, durable works at an affordable price. The best patterns for tatting came out of the 1930s and 1940s because it was a popular way for home crafters to create durable lace at an affordable price.

Tatting is useful for many types of projects. It was common in the United States during the post-War period, so collars and edgings for vintage garments can sometimes include tatting instructions. However, tatting can be used anywhere a little bit of lace would go well. Because it's a durable kind of lace, it's even appropriate for gifts for a new baby, but because it adds a layer of luxury would also be appropriate for a wedding veil. It can even be hung on hoops and used to decorate an empty wall, or even worn as jewelry.
Want to Learn More? Try These Free Tatting Patterns on FaveCrafts
Your Recently Viewed Projects
Join our community of 5 million crafters!
Get free craft projects, exclusive partner offers, and more.
Thank You for Signing Up!
There was an issue signing you up. Please check your email address, and try again.