Upcycle Your Old Household Items into Crafts
These easy upcycling ideas will help you upgrade your home at a low cost.
Things get old, and we often break things. It's never fun to have an unusable piece of furniture, but you don't have to throw it away just yet.

You might have bags full of broken furniture, dishes, and other common household items you are getting ready to throw in the dumpster. But, wait, hold on a second. Did you ever consider upcycling your common household items for crafts?

You probably have many parts that are worth salvaging and turning into something new. Plus, there may be loads of fun projects for the whole family. Here are some ideas for turning your broken household items into something new and refreshing.
Convert a broken picture frame into an earring holder
If you accidentally break the glass out of an old picture frame, which we've all done at one time or another, it doesn't mean you must throw away the base. If you're not keen on replacing the glass, you can use it for something else--an earring holder. All you need is picture wire and super glue. Run four lines, spaced evenly, of picture wire horizontally across the picture frame. Glue each end to the back. Do you see where we're going with this? Now, you can hang your earrings on the wire. Depending on the size of your earrings, it can hold up to 16 pairs--that's a lot of earrings! Plus, they're easy to see and are nicely framed, making them look like a piece of art. When you're ready to put a look together, you don't have to scrounge around for your earrings. You can just pluck them off your picture frame.

Find a similar tutorial to make your own Shabby Chic Earring Holder here.
Turn a vintage television into a console
Do you have some really old furniture, such as a vintage box television encased in wood? It was a nice piece of furniture, but not very practical with our modern furniture and needs. So, pop that box TV out of the wooden frame and paint the frame a color you love such as soft blue or bright yellow. Let your imagination run wild. You can also add a flat board in the middle as a partition and additional section to hold more of your items. You'll never find another console like it since you made it!
Revamp an old wooden door
Don't let that beautiful wood go to waste! Sand the door, re-varnish and paint a bold color. The bolder, the better. Place four legs underneath and you have a gorgeous new table you can use for anything. Cut the door in half and make two tables. You might even leave it standing and attach a small table to it as an entry table. You'll never look at old wooden objects the same.

Explore this related tutorial for the Darling DIY Screen Door.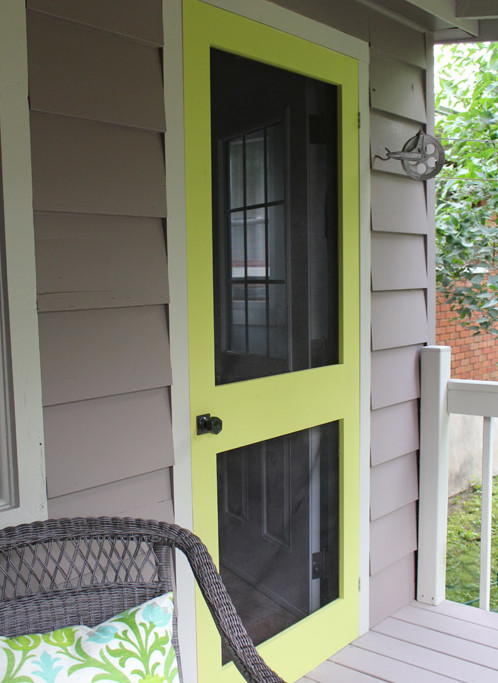 Old wicker baskets made new
If you have a wicker basket past its prime, you should still keep it for something else. And, this is true even if it is coming apart at the seams. Why not turn it into a trash bin or recycling center? Just insert a trash bag into the basket to ensure nothing falls or seeps out. That is one attractive recycling compartment.
Turn pallets into headboards
Have you ever gone headboard shopping and yawned because everything looks the same? Whether it's tufted, wooden, lacquer or something else--everyone seems to have the same headboard that is trending at the moment. In a few years, it will be out of style, and you'll be shopping for a new headboard again.

Look, stop the insanity! Instead of budgeting for a new headboard every few years, make one just as unique as you are. And, if you already have the wooden pallets, it would be free! Just place two pallets, vertically, behind your bed. They make the perfect, rustic and comfy headboards. If you're feeling creative, you can paint them and add special touches that are meaningful to you. Since the wood has some separations, you can hang items such as art pieces and even lightweight lanterns. You might even partially cover them with a lace shawl or satin fabric. If you like an antique look in a new home, this is one way to do it effectively.

For a great related headboard tutorial, check out Painted Planked DIY Headboard.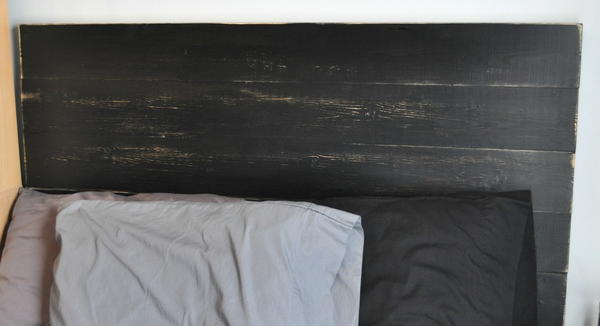 Light up your mason jars
Extra or old mason jars can be used for a wide variety of upcycling crafts including turning them into outdoor luminaries. For an added touch of magic, fill them with Epsom salt to emulate snow. Then, place small votive candles, or tea lights, inside the mason jars. Put them in your garden or along your walkway. Use them to light up an outdoor party and barbecue. Any evening celebration can use a lighted mason jar. The glow is fantastic.

One great way you can achieve this effect is with the Firefly Mason Jar Lanterns tutorial.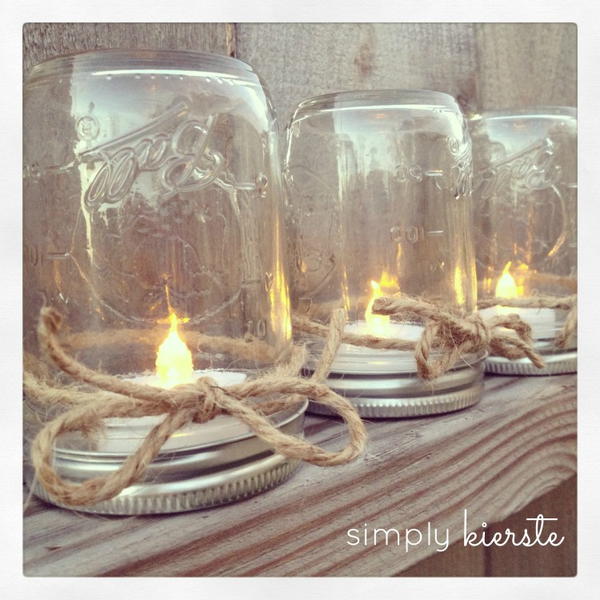 Old cheese dome or cake plate becomes a terrarium
That glass dome needs to hold something beautiful. If you no longer use an old cake plate or cheese dome, there's still hope. You can fill the plate with various textures and layers of greenery. Vary the heights to create more interest. Add ribbons and small, flameless candles. Then, cover with the glass dome. If you want, you can change the display every season or every major holiday such as Thanksgiving, July 4th or Christmas.
Make place cards out of scrabble tiles
Who doesn't love Scrabble? Yet, many of us now play the popular game on our phones. You might still have the board game lying around, with missing pieces. You don't have to trash the whole thing. Instead, take hot glue and personalize the markers to make place cards at a dinner table. You can even attach the names onto twine or ribbon. Moreover, you can hang them on wine bottles or even make personalized ornaments.

Related Scrabble project: Turn Your Old Scrabble Board Into Art (Doubles as a Game!)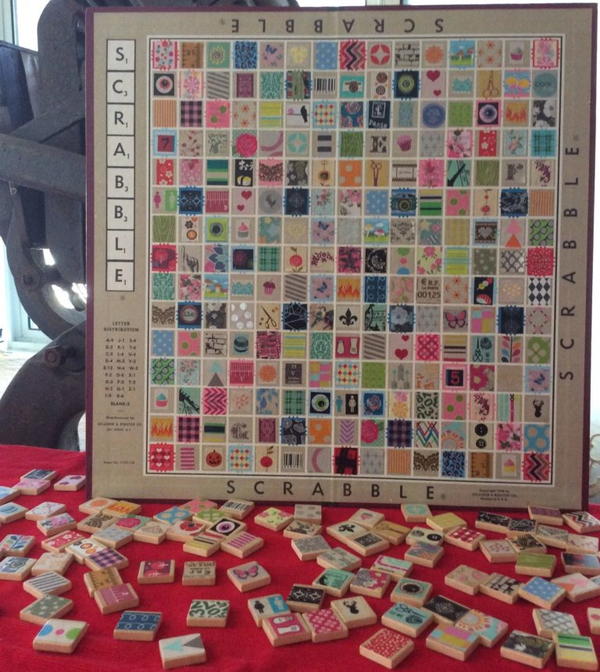 Common household items and used furniture do not need to leave your home just yet. With enough creativity, imagination and drive, almost anything can be upcycled. Why spend extra money for items you can make yourself? This is especially true of furniture made from natural materials. You'll create unique items that can't be bought in any store. And, that is priceless.

Learn more about GoGreen by visiting gogreen.org.
Your Recently Viewed Projects
Join our community of 5 million crafters!
Get free craft projects, exclusive partner offers, and more.
Thank You for Signing Up!
There was an issue signing you up. Please check your email address, and try again.