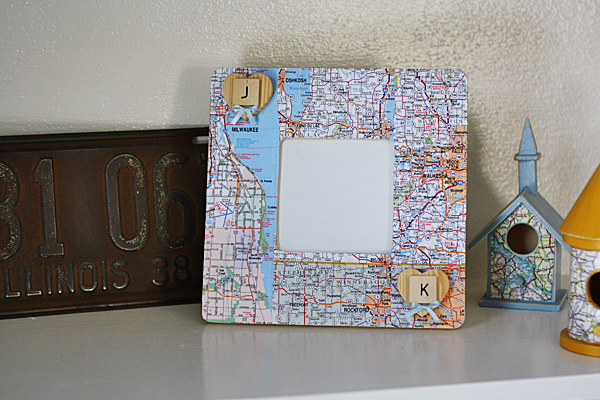 The Road Map Picture Frame will remind you that no matter how far you are from your loved ones, love bridges the distance. For the simple version of this craft, you only need a couple materials, but you can also add embellishments for a personal touch. Recycle your road maps that have been replaced by a GPS with this easy map craft. This DIY frame makes a wonderful gift for any occasion and for almost anyone, especially those you miss due to being apart from them.
Primary TechniqueGreen Crafting

Materials:
Recycled road map
Flat wooden frame
Decoupage medium
Scissors
Craft knife
Optional Embellishments:
Wooden hearts
Scrabble tiles
Ribbon
White craft glue

Instructions:
Place map onto frame and trim areas to be decoupaged to be about 1/2-inch larger than the surface.


Prep the map pieces by applying a thin coat of decoupage to the back of the map and allow it to dry for about 20 minutes.


Apply a coat of decoupage to the frame and carefully press the map (in sections) onto the frame. Be sure to push out any air bubbles. Let the map adhere to the frame for about 20 minutes.


Turn the frame over and use a craft life to trim the excess map along the edges of the frame.


Turn the frame right side up again and apply a coat of decoupage over the top of map frame. Let dry.

Embellishments:
This particular frame was made for two college friends. One attends school in one city and another in a different city.

The two hearts represent the two cities on the map and the scrabble tiles represent the college students' initials.

Simply glue a scrabble tile to a wooden heart.

Tie a small bow from ribbon and glue beneath the scrabble tile.

Glue the initialed heart to the frame.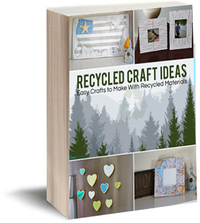 Your Recently Viewed Projects