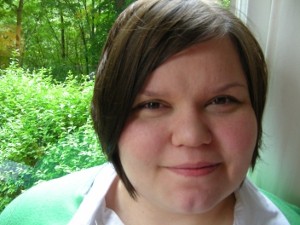 Brigitte Read has been creating adorable crochet toys for over 15 years. She has a successful business selling her patterns across the globe and runs classes teaching people how to make amigurumi animals. Her cute toys are available for purchase online at Etsy and other crafting websites. You can follow Brigitte on Twitter and see her latest creations by checking out her blog, Roman Sock.

The Book: Super-Super Cute Crochet
Discover 35 Fun and Fluffy Friends to Crochet

Available to purchase at Cico Books
This collection of adorable crocheted animals – from lambs to lions to anteaters and arctic foxes – has 35 beautiful projects guaranteed to hook you in. With clear patterns and beautiful photographs, these irresistible designs will appeal to anyone who loves cute creatures.

Fluffy? Certainly. Cuddly? Definitely. Cute? Absolutely!

Come and meet 35 brand new dainty delights in Super-Super Cute Crochet, the sweetest new book packed with patterns to make a whole collection of furry friends. The projects are easy to do – each animal uses just a few basic stitches, so even complete beginners will be making their own menagerie in no time.

Author Brigitte Read introduces her special technique of brush crochet for the first time. Simply use a small brush on your finished toy to fluff it up and give an adorable finish that really brings your animal to life. Brigitte also has innovative ideas and details to enhance the patterns provided, like egg pouches for the newly hatched terrapins or the reversible bat pattern that is friendly by day, but a vampire at night.

With five chapters covering a whole range of animals, from everyday pets to the colorful and curious, you can even make kittens, koalas, bats, bunnies, dogs and even a duck-billed platypus. There are farmyard animals, ocean swimmers, African residents, underground diggers and even tree dwellers…in other words, more than enough to keep any crochet hook busy! With straight forward instructions, imaginative designs, a full techniques section and gorgeous photography, this book is a must-have for anyone who loves cute, cuddly and creative crocheting.
Projects at FaveCrafts
Your Recently Viewed Projects