23 Shoe Decoration Ideas
Wipe off those dusty, old shoes in your closet and revamp them with these DIY shoe decorations!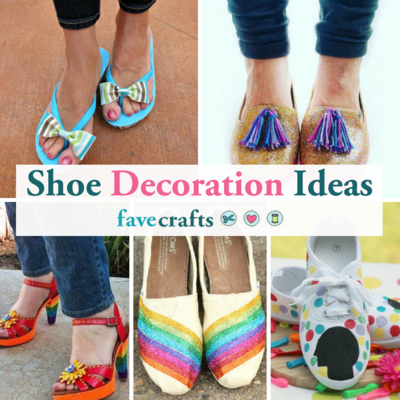 When we're choosing our outfits for the day, we often pick clothing items that show our personality. If you're wearing a homemade crochet scarf, you probably enjoy spending your afternoon crocheting. And if you wear bottle cap jewelry, then others will think you're an environmentally-conscious person. Every part of our outfit — from our jewelry to our socks — shows a snippet of our personality. So, it's important to place thought into all of our outfits, especially our shoes!

Most of the time, choosing the best shoes for our outfit is our last priority. When we're running out the door, we always slip on the closest shoes without considering if it matches our clothes. And if you're wearing plain and boring shoes, people won't notice your fun and crafty personality!

So, if your shoes desperately need an update, these 23 Shoe Decoration Ideas will transform them from ordinary to extraordinary! With this list of DIY shoe makeovers, you'll be able to customize any type of shoe. Whether you're refashioning your sneakers or your high heels, these decorating ideas are so creative that everybody will be jealous. They'll like these shoe makeovers so much that they'll beg you for their own pair. And with these shoe decorations, everybody will see your bright and fun personality!
Table of Contents
Decorating Canvas Shoes Ideas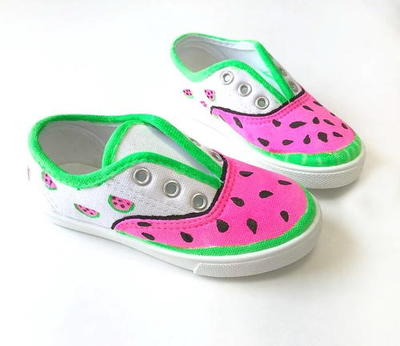 Everybody should own a pair of canvas shoes because they're an absolute must! Known for their simple and monochrome design, canvas shoes perfectly complement any outfit. But why shouldn't you use these shoes for a DIY project? With these shoe decorating ideas, your canvas shoes will look fashionable while staying functional.
DIY Heels Makeover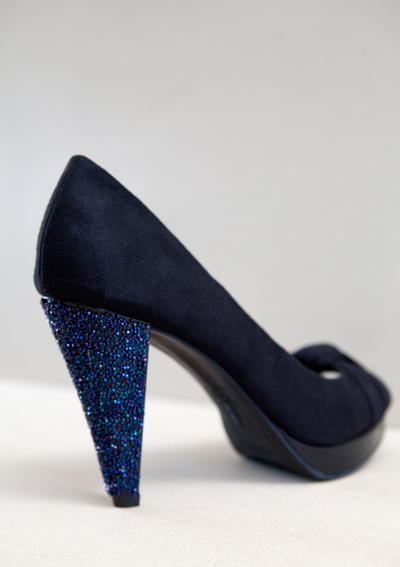 Do you have a special event coming up? Are you planning on wearing those old black heels in your closet? With these shoe decoration ideas, you can transform your out-of-date heels into high-end boutique shoes. These DIY makeovers will make your high heels look so fresh and fashionable, and you'll absolutely love it. 
Making crochet slippers can keep your toes warm while adding some flair to your casual at-home style. If you are tired of boring crochet slipper patterns and want something that is extra cute, check out this slipper pattern:Boat Shoes Slipper Pattern
DIY Sneakers Ideas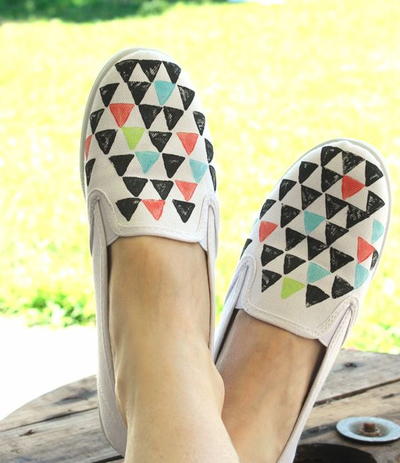 Do you have a pair of sneakers sitting sadly in the corner of your closet? Instead of throwing those sneakers away, you should consider revamping them with one of these DIY sneakers decorations! With these shoe makeover ideas, your sneakers will look brand new. And once you've finished refashioning them, they'll quickly become your all-time favorite. 
Refashioned Flat Shoes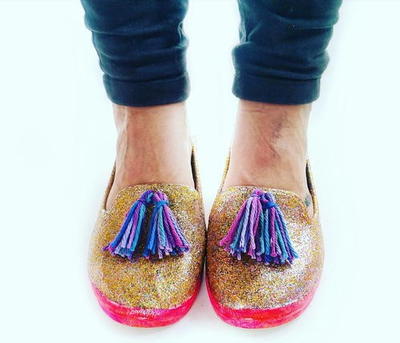 Loafers are the latest trend because you can wear them with literally any outfit. Whether you're heading to work or you're going to a party, loafers are perfect for any event. But after a while, their plain colors and designs can look super boring. With these refashioned shoe ideas, you can add a fun and creative flair to your everyday footwear!
Look stylish without emptying your wallet with this free, printable collection of 32 low-cost clothing crafts. Create new shirts, sweaters, jewelry and other accessories with inexpensive materials, or reinvent something you already own. Check out this eBook:"Low Cost Clothing Crafts" eBook
Flip Flop Design Ideas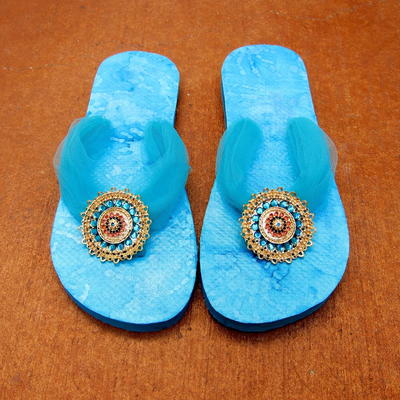 If you own a pair of flip flops from Old Navy or Target, you've probably noticed that they're pretty plain and boring. Most of the time, flip flops are worn exclusively for the beach anyway. So, give your flip flops extra loving with these creative shoe designs. With these shoe decoration ideas, your flip flops will look completely different, and you'll want to wear them all the time!
How will you be refashioning your shoes?
Let us know in the comments below!
Your Recently Viewed Projects
Join our community of 5 million crafters!
Get free craft projects, exclusive partner offers, and more.
Thank You for Signing Up!
There was an issue signing you up. Please check your email address, and try again.